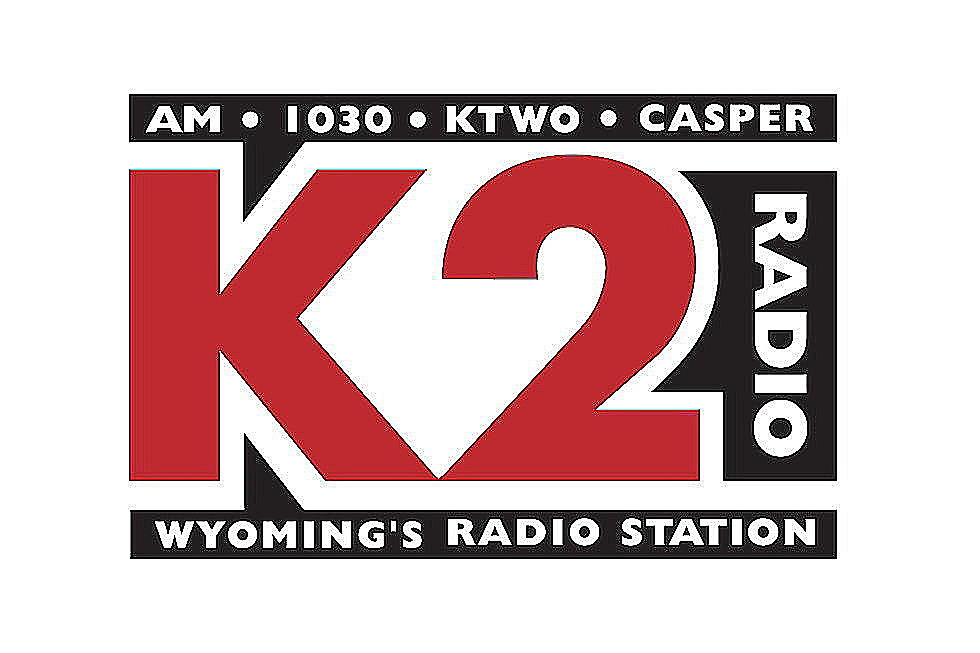 K2 Radio News: Flash Briefing For November 22nd, 2018 – Morning
Townsquare Media
A JURY FOUND CASPER BUSINESSMAN TONY CERCY GUILTY OF ONE COUNT OF THIRD-DEGREE SEXUAL ASSAULT AT THE END OF A SEVEN-DAY TRIAL AT THE HOT SPRINGS COUNTY COURT HOUSE.
THE VERDICT WAS ANNOUNCED AT 10:55AM WEDNESDAY.
THIRD-DEGREE SEXUAL ASSAULT IS A FELONY PUNISHABLE BY IMPRISONMENT FOR NOT MORE THAN 15 YEARS.
NATRONA COUNTY DISTRICT COURT JUDGE DANIEL FORGEY ORDERED A PRETRIAL INVESTIGATION REPORT TO BE PREPARED FOR SENTENCING, WHICH WILL BE SEVERAL MONTHS FROM NOW.
FORGEY ASKED THAT CERCY BE TAKEN INTO CUSTODY DUE HIS ASSETS AND THAT HE POSED A DANGER TO THE COMMUNITY. NO BAIL WAS SET.
=================================
A DEADLY DISEASE THAT AFFECTS ANIMALS INCLUDING DEER, ELK AND MOOSE HAS BEEN DETECTED FOR THE FIRST TIME IN WYOMING'S GRAND TETON NATIONAL PARK.
THE WYOMING GAME AND FISH DEPARTMENT ANNOUNCED WEDNESDAY IT FOUND CHRONIC WASTING DISEASE IN AN ADULT BUCK MULE DEER KILLED BY A VEHICLE IN THE PARK.
CHRONIC WASTING DISEASE CAUSES ANIMALS TO BEHAVE ODDLY AND BECOME EMACIATED. IT IS SIMILAR TO MAD-COW DISEASE AND HAS SPREAD TO AT LEAST 23 U.S. STATES SINCE ITS DISCOVERY OVER 50 YEARS AGO.
HUMANS AREN'T KNOWN TO GET CHRONIC WASTING DISEASE BUT OFFICIALS ENCOURAGE HUNTERS TO TEST GAME MEAT FROM AREAS WHERE THE DISEASE OCCURS.
THE DETECTION IN GRAND TETON RAISES CONCERN THE DISEASE COULD SPREAD RAPIDLY AT FEEDGROUNDS WHERE WILDLIFE MANAGERS PROVIDE FOOD PELLETS TO ELK DURING THE WINTER.
===============================
A WYOMING MAN CHARGED WITH KILLING HIS GIRLFRIEND IN IDAHO IN JULY 2016 ARGUES THE DEATH OF HER UNBORN BABY DOES NOT QUALIFY AS A SECOND MURDER THAT MAKES HIM ELIGIBLE FOR THE DEATH PENALTY.
ATTORNEYS FOR 41-YEAR-OLD ERIK OHLSON OF JACKSON SAY IT'S NONSENSICAL FOR IDAHO LAW TO PROTECT A FIRST TRIMESTER FETUS UNDER THE HOMICIDE LAW BUT NOT UNDER THE ABORTION LAW.
OHLSON IS CHARGED WITH KILLING 39-YEAR-OLD JENNIFER NALLEY AND HER UNBORN BABY. HIS TRIAL IS SET FOR JULY 2019 IN BINGHAM COUNTY, IDAHO.
ATTORNEYS JIM ARCHIBALD AND JOHN THOMAS MADE THEIR ARGUMENTS IN A NOV. 9 MOTION TO DISMISS THE SECOND HOMICIDE CHARGE. THEY ARGUE THE FETUS WASN'T OLD ENOUGH TO HAVE A RIGHT TO LIFE.
A MOTIONS HEARING IS SET FOR DEC. 7.
================================
POWELL, WYO. (AP) - A FORMER SUPERVISOR WITH THE WYOMING DEPARTMENT OF TRANSPORTATION HAS BEEN SENTENCED TO 10 DAYS IN JAIL FOR STEALING $3,000 WORTH OF ITEMS FROM THE DEPARTMENT, INCLUDING MORE THAN $2,200 WORTH OF ZIP TIES.
PROSECUTORS SAID 62-YEAR-OLD LOUIS "ALAN" KOUSOULOS TOOK ITEMS FROM THE DEPARTMENT'S SHOP IN CODY AND USED ZIP TIES PURCHASED BY THE DEPARTMENT TO SECURE REBAR WHILE BUILDING A HOUSE.
THE POWELL TRIBUNE REPORTS KOUSOULOS PLEADED GUILTY ON NOV. 9 TO FELONY AND MISDEMEANOR THEFT CHARGES AND WAS SENTENCED TO 180 DAYS IN JAIL WITH 170 SUSPENDED. HE WAS ORDERED TO PAY $3,000 IN RESTITUTION.
IF KOUSOULOS SUCCESSFULLY COMPLETES FOUR YEARS OF PROBATION THE FELONY CHARGE CAN BE REMOVED FROM HIS RECORD.
THE THEFTS HAPPENED BETWEEN 2008 AND 2013. CHARGES WERE FILED IN 2015.
=============================
GILLETTE, WYO. (AP) - A WYOMING COUPLE HAS CREATED A REWARD FUND FOR A GILLETTE JUNIOR HIGH SCHOOL STUDENT WHO TOLD ADMINISTRATORS THAT A FELLOW STUDENT BROUGHT A GUN TO SCHOOL ON NOV. 13.
THE GILLETTE NEWS RECORD REPORTS THE FUND WAS CREATED BY JOEL AND ADREANNA ELBERT WHOSE DAUGHTER WAS IN CLASS WITH THE 14-YEAR-OLD BOY WHO BROUGHT TWO GUNS TO SAGE VALLEY JUNIOR HIGH WITH PLANS TO SHOOT STUDENTS AND STAFF.
THE REPORTING STUDENT WILL BE GIVEN THE MONEY FROM THE SAGE VALLEY HERO ACCOUNT AT CAMPCO FEDERAL CREDIT UNION ACCOUNT THROUGH SCHOOL STAFF. THE REPORTING STUDENT'S NAME HASN'T BEEN MADE PUBLIC.
JOEL ELBERT SAYS IT'S A SMALL WAY TO THANK THE STUDENT WHO PREVENTED WHAT COULD HAVE BEEN ANOTHER SCHOOL SHOOTING.
THE 14-YEAR-OLD HAS BEEN CHARGED AS AN ADULT WITH NINE COUNTS OF ATTEMPTED FIRST-DEGREE MURDER.