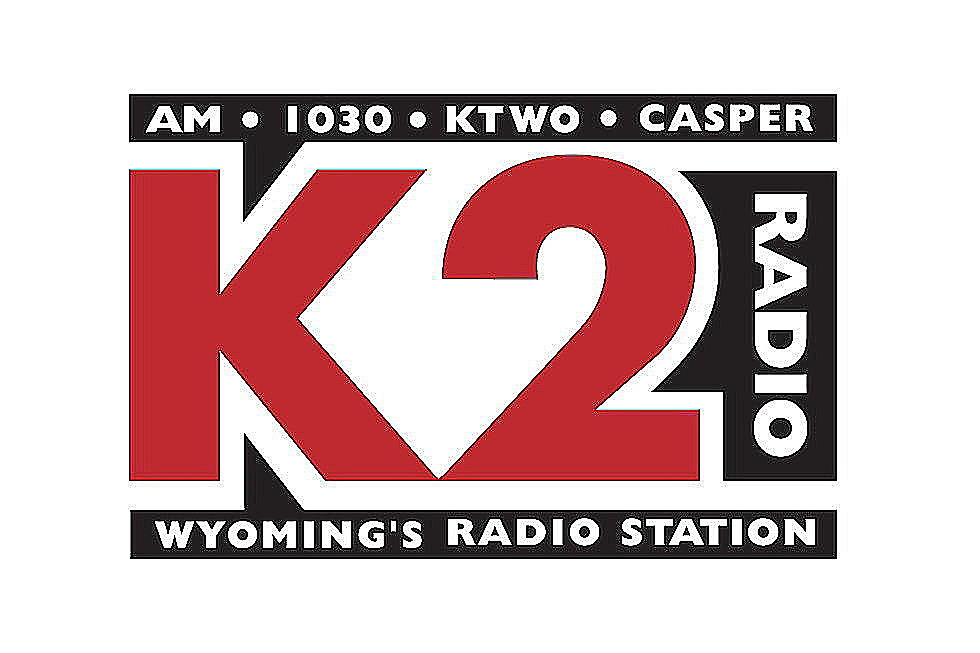 K2 Radio News: Flash Briefing For November 19th, 2018 – Morning
Townsquare Media
ON THE FIFTH DAY OF THE TONY CERCY SEXUAL ASSAULT TRIAL, THE TESTIMONY WAS ALL ABOUT DNA. TOM MORTON IS IN THERMOPOLIS FOR THE TRIAL AND FILES THIS REPORT.
==================================
A LARAMIE HIGH SCHOOL STUDENT IS DEAD FOLLOWING WHAT SCHOOL DISTRICT OFFICIALS DESCRIBED AS A "TRAGIC INCIDENT" FRIDAY MORNING.
RANDY WILKISON, DIRECTOR OF OPERATIONS FOR THE ALBANY COUNTY SCHOOL DISTRICT, SAID THE INCIDENT OCCURRED OFF CAMPUS. THE DISTRICT CRISIS TEAM WAS ACTIVATED IN RESPONSE TO SUPPORT GRIEVING STAFF AND STUDENTS.
DISTRICT OFFICIALS ON FRIDAY DID NOT RELEASE DETAILS OF THE FATAL INCIDENT. BUT THEY DID CONFIRM THE STUDENT PASSED AWAY.
SCHOOL OPERATIONS CONTINUED AS SCHEDULED.
DISTRICT OFFICIALS DID NOT IMMEDIATELY RESPOND TO A REQUEST FOR COMMENT.
NO IDENTIFYING INFORMATION ABOUT THE STUDENT OR MANNER OF DEATH HAS BEEN RELEASED.
PROSECUTORS IN CAMPBELL COUNTY HAVE DECIDED TO CHARGE A MALE 14-YEAR OLD, WHO BROUGHT 2 GUNS AND AMMUNITION TO A JUNIOR HIGH SCHOOL IN GILLETTE, AS AN ADULT.
DALE WARNER IS FACING 9 COUNTS OF ATTEMPTED FIRST DEGREE MURDER.
COURT DOCUMENTS SAY IN AN INTERVIEW WITH INVESTIGATORS, WARNER DID NOT SHOW ANY CONCERN ABOUT WHAT HE WAS GOING TO DO AND DID NOT HAVE SYMPATHY FOR ANY OF THE FAMILIES, WHO WOULD HAVE LOST THEIR CHILDREN.
BACK ON TUESDAY MORNING, WARNER SAID HE WOKE UP AND DECIDED HE WANTED TO SHOOT UP SAGE VALLEY JUNIOR HIGH SCHOOL, TO HONOR HIS BIOLOGICAL FATHER, WHO HAD RECENTLY DIED.
HE SAID WHEN HIS FATHER WAS A TEENAGER, HE HAD BROUGHT GUNS TO SCHOOL INTENDING TO SHOOT SEVERAL PEOPLE.
HE ADDED HE "HOPED HE COULD GO TO JAIL, JUST LIKE HIS FATHER."
ON THE BUS RIDE TO SCHOOL, WARNER TOLD OFFICERS THAT HE SAID A PRAYER ASKING GOD TO PROVIDE HIM THE OPPORTUNITY TO SHOOT ALL THE STUDENTS HE COULD.
WARNER SAID HE SHOWED ANOTHER STUDENT THE GUN AND SAID HE WAS GOING TO GET IN TROUBLE.
THE STUDENT ULTIMATELY WENT TO THE MAIN OFFICE AND TOLD THE PRINCIPAL.
WARNER IS SCHEDULED FOR A PRELIMINARY HEARING IN CAMPBELL COUNTY CIRCUIT COURT THIS COMING WEDNESDAY.
IF CONVICTED HE COULD FACE LIFE IN PRISON.
===========================
AN ENVIRONMENTAL GROUP IS SUING THE FEDERAL GOVERNMENT FOR INFORMATION ABOUT A PROPOSED 5,000-WELL OIL AND GAS PROJECT IN CENTRAL WYOMING.
WESTERN WATERSHEDS PROJECT FILED THE LAWSUIT WEDNESDAY IN IDAHO, ARGUING THAT IT HAD REQUESTED PUBLIC INFORMATION FROM THE BUREAU OF LAND MANAGEMENT REGARDING ENDANGERED SPECIES THAT COULD BE AFFECTED BY THE PROPOSED OIL AND GAS ACTIVITY NORTHEAST OF CASPER.
THE GROUP SAYS THAT ITS ORIGINAL PUBLIC RECORDS REQUEST WAS MADE IN OCTOBER 2017. ACCORDING TO WESTERN WATERSHEDS, THE BLM MISSED THE 20-DAY DEADLINE FOR A RESPONSE AND THE AGENCY'S WASHINGTON, D.C., HEADQUARTERS THEN IGNORED MULTIPLE EMAILS FROM THE GROUP.
A BLM SPOKESWOMAN SAYS THE AGENCY COULDN'T COMMENT ON ONGOING LITIGATION.
THE ENVIRONMENTAL GROUP SAYS IT HOPES THE LAWSUIT WILL FORCE THE BLM TO MEET ITS REQUEST.
===========================
CASPER, WYO. (AP) - NATRONA COUNTY SCHOOL OFFICIALS HAVE APPOINTED AN ATTORNEY TO REVIEW THEIR HANDLING OF A BULLYING INCIDENT ON A SCHOOL BUS AND A FIGHT THAT OCCURRED LATER.
ATTORNEY CRAIG SILVA WILL LOOK INTO THE DISTRICT'S RESPONSE TO AN OCTOBER INCIDENT THAT LEFT A SEVENTH-GRADE GIRL WITH A CONCUSSION.
TWO STUDENTS WERE SUSPENDED FOR FIGHTING, INCLUDING THE INJURED GIRL. TWO OTHERS RECEIVED UNSPECIFIED PUNISHMENT FOR BULLYING.
AMBER O'DONNELL, THE INJURED GIRL'S MOTHER, SAYS THREE GIRLS PINNED HER DAUGHTER AGAINST A FENCE AND BEAT HER.
SCHOOL OFFICIALS GAVE A DIFFERENT ACCOUNT, DISPUTING THE ASSERTION THAT MORE THAN TWO GIRLS WERE IN THE FIGHT. THEY ALSO SAY THAT WHEN TWO OF THE GIRLS GOT OFF THE BUS, THE ONE WHO WAS LATER INJURED FOLLOWED THE OTHER GIRL INSTEAD OF HEADING HOME.
================================
WITH THE HOLIDAY SEASON APPROACHING, A REMINDER IS BEING SENT OUT THAT DRINKING AND DRIVING IS A DEADLY COCKTAIL.
THE NATRONA COUNTY EMERGENCY SERVICES ALONG WITH THE WYOMING MEDICAL CENTER, MADD, WYDOT, COCA COLA AND THE CASPER COLLEGE CRIMINAL JUSTICE, FIRE SCIENCE AND EMS DIVISIONS, HAVE KICKED OFF THE 2018 DUI HOLIDAY CAMPAIGN.
STATISTICS SHOW THAT BLACKOUT WEDNESDAY, OR THE DAY BEFORE THANKSGIVING, IS A BIGGER DRINKING DAY IN SOME PLACES THAN NEW YEARS' EVE OR EVEN SAINT PATRICKS DAY.
DOCTOR DAVID MARTORANO IS THE DIRECTOR OF ADULT PSYCHIATRY AT THE WYOMING BEHAVIORAL INSTITUTE.
HE SAYS TAKING OR OFFERING A SIP OF ALCOHOL CAN DO MORE HARM THAN ONE MIGHT REALIZE.
"THIS IS A TIME OF YEAR WHEN A LOT OF PEOPLE RELAPSE, BECAUSE FAMILY MEMBERS AREN'T CAUTIOUS ABOUT THE FACT THAT THEY HAVE FAMILY MEMBERS IN RECOVERY. IT'S A TIME OF YEAR WHERE PEOPLE HAVE ALCOHOL READILY AVAILABLE, AND THEY ENCOURAGE THE PEOPLE AROUND THEM TO TOAST AND TO HAVE A DRINK WITH THEM, WHEN IN FACT, THAT PERSON MIGHT HAVE GONE 10 MONTHS WITHOUT ALCOHOL AND YOU MAY NOT REALIZE HOW MUCH YOU'RE INJURING THEIR HEALTH AND RECOVERY, BY NOT PLANNING AHEAD."
DOCTOR MARTORANO ADDS IF YOU WANT TO MAKE A NEW YEARS RESOLUTION TO QUIT DRINKING, YOU MAY WANT TO DO THAT BEFORE THE NEW YEAR, BECAUSE YOU COULD BE SAYING THAT TO EITHER A JUDGE, YOUR BOSS OR YOUR WORK'S H-R PERSON.