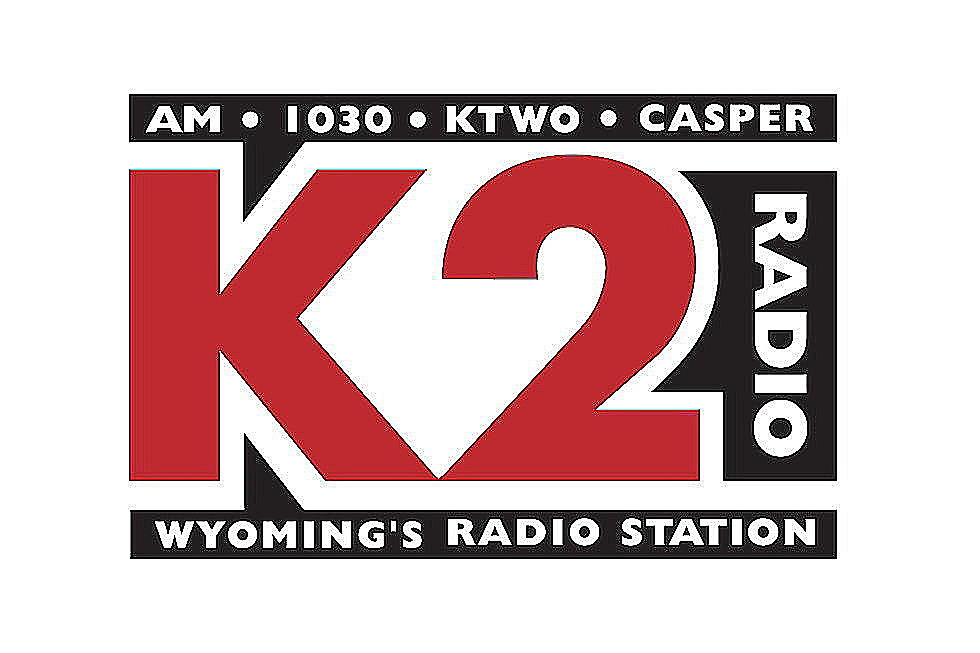 K2 Radio News: Flash Briefing For January 4th, 2019 – Morning
Townsquare Media
A NATRONA COUNTY MAN PLEADED NOT GUILTY TO ONE COUNT OF AGGRAVATED BURGLARY DURING HIS ARRAIGNMENT IN NATRONA COUNTY DISTRICT COURT ON WEDNESDAY.
TWENTY-TWO-YEAR-OLD AUSTIN PICKETT REMAINS IN CUSTODY ON A $10,000 BOND.
COURT RECORDS SAY THE CASE STARTED NOVEMBER 12TH WHEN A HOMEOWNER REPORTED A MAN AND A WOMAN HAD BROKEN INTO HIS RESIDENCE AND TAKEN FIREARMS WHILE HE WAS OUT OF TOWN.
THE ALLEGED VICTIM HAD VIDEO SURVEILLANCE AND WAS ABLE TO IDENTIFY THE WOMAN, WHO WAS HIS NIECE.
A SHERIFF'S DEPUTY REVIEWED THE VIDEO, SAW A WOMAN ENTER THE RESIDENCE AND THEN A MALE SUSPECT ENTERED.
THE DEPUTY TOOK THE NIECE TO THE CASPER POLICE DEPARTMENT FOR AN INTERVIEW.
SHE SAID SHE MET THE MAN SHE CALLED JOHN, LATER IDENTIFIED AS PICKETT, WHEN HE WENT TO HER RESIDENCE IN MILLS AND ASKED HER FOR FOOD AND A PLACE TO TAKE A NAP, AND HE CAME BACK A WEEK LATER.
ON NOVEMBER 11TH THEY WENT TO HER UNCLE'S HOUSE.
PICKETT TOOK A CARPET SHAMPOOER, SNEAKERS, A COMPUTER AND TWO HANDGUNS.
THE NEXT DAY, AUTHORITIES WENT TO THE NIECE'S RESIDENCE WHERE ONE PERSON SAID SHE AND PICKETT LEFT TO BUY METHAMPHETAMINE THE DAY BEFORE, AND RETURNED WITH THE STOLEN ITEMS.
=========================
A MAN HAS PLEADED GUILTY IN FEDERAL COURT TO BREAKING INTO AND BURNING THE WYOMING REPUBLICAN PARTY OFFICE IN LARAMIE LAST SEPTEMBER.
=========================
A 21-YEAR-OLD LACEY, WASHINGTON MAN WAS KILLED WEDNESDAY MORNING AFTER HE WAS HIT BY A TRACTOR HAULING HAY ON INTERSTATE 25 ABOUT 10 MILES SOUTH OF WHEATLAND.
WYOMING HIGHWAY PATROL SGT. JEREMY BECK SAYS A GROUP OF STUDENTS WERE HEADED BACK TO MONTANA STATE UNIVERSITY, WHEN THE DRIVER HEARD A STRANGE NOISE COMING FROM THE CAR AND PULLED OVER.
BECK SAYS JOHN STEELE, THE FRONT SEAT PASSENGER AND OWNER OF THE CAR, GOT OUT TO INVESTIGATE AND WAS STANDING IN FRONT OF THE CAR WHEN A WHEATLAND MAN WITH A HAY BALE ON THE FRONT OF HIS TRACTOR FAILED TO SEE HIS CAR AND HIT IT.
WHEN THE DRIVER OF THE TRACTOR BACKED UP TO CLEAR THE INTERSTATE HE HIT STEELE, KILLING HIM. BECK SAYS NO ONE ELSE WAS INJURED IN THE "FREAK ACCIDENT."
THE PATROL IS STILL INVESTIGATING THE CRASH AND HAS NOT SAID WHETHER OR NOT THE DRIVER OF THE TRACTOR, WHO HAS YET TO BE IDENTIFIED, WILL FACE ANY CHARGES.
A BILL HAS BEEN PROPOSED THAT SEEKS TO PROTECT INJURED WYOMING WORKERS FROM EXPENSIVE AIR AMBULANCE CHARGES.
THE PROPOSED LEGISLATION OFFERED THROUGH THE JOINT LABOR, HEALTH AND SOCIAL SERVICES COMMITTEE WOULD BE LIMITED TO STATE WORKERS' COMPENSATION CLAIMS.
UNDER THE PROPOSAL, AIR AMBULANCE COMPANIES COULD EITHER ACCEPT ROUGHLY DOUBLE THE MEDICARE RATE FROM THE STATE, OR THEY COULD ACCEPT A SMALLER AMOUNT AND THEN BILL THE INJURED WORKER FOR THE REMAINING SUM, WHICH IS KNOWN AS BALANCED BILLING.
GILLETTE REPUBLICAN REP. ERIC BARLOW SAYS THAT THE FIRST OPTION WOULD BE QUICKER AND PROVIDE MORE CERTAINTY FOR THE AIR AMBULANCE COMPANIES AND WOULD HELP KEEP INJURED WORKERS FROM FACING SIGNIFICANT BILLS.
BARLOW SAID ANOTHER BILL WAS BEING DRAFTED TO EXPAND SIMILAR PROTECTIONS TO ALL WYOMING RESIDENTS.
=====================
CASPER, WYO. (AP) - THE CREATOR OF OXYCONTIN HAS ASKED A WYOMING JUDGE TO DISMISS A LAWSUIT AGAINST THE PHARMACEUTICAL COMPANY, CLAIMING THAT THE FEDERAL FOOD AND DRUG ADMINISTRATION'S PREVIOUS FINDINGS INVALIDATE THE LEGAL CHALLENGE.
WYOMING'S ATTORNEY GENERAL'S OFFICE ANNOUNCED IN OCTOBER THAT IT HAD FILED SUIT AGAINST PURDUE PHARMA IN LARAMIE COUNTY CIRCUIT COURT.
IN ITS LAWSUIT, THE STATE CLAIMS PURDUE EFFECTIVELY USED DECEPTIVE PRACTICES TO MARKET OPIOIDS IN WYOMING.
IN RESPONSE, PURDUE ALLEGES THAT THE FDA HAD APPROVED THE USE OF OPIOIDS FOR TREATING CHRONIC PAIN.
PURDUE'S LAWYERS NOTE THAT THE FDA HAS "EXCLUSIVE AUTHORITY TO DETERMINE WHETHER A PRESCRIPTION IS 'SAFE AND EFFECTIVE'" AND THEY CLAIM THAT WYOMING IS ATTEMPTING TO UNDERMINE THE FDA'S AUTHORITY.
WYOMING'S SUIT CLAIMS PURDUE HAS MADE $35 BILLION IN TOTAL SALES OF OPIOIDS.