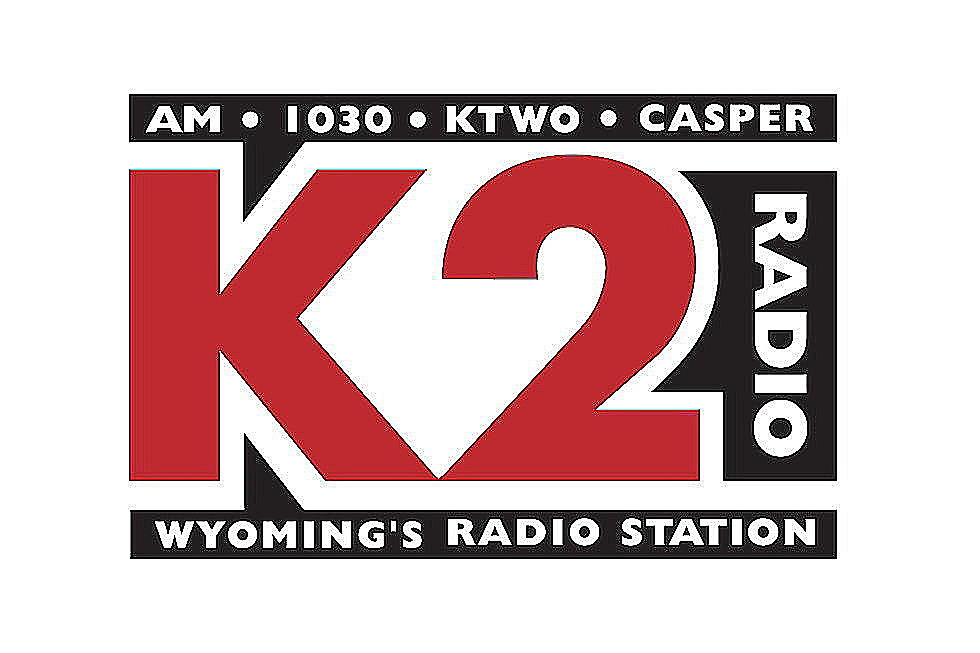 K2 Radio News: Flash Briefing For December 14th, 2018 – Morning
Townsquare Media
CASPER POLICE OFFICERS ARRESTED A MAN EARLY THURSDAY MORNING AFTER HE ALLEGEDLY BROKE WINDOWS AT TWO DOWNTOWN FOOD PANTRIES.
36-YEAR-OLD DARREN THUNEHORST WAS BOOKED INTO JAIL ON RECOMMENDED CHARGES OF PUBLIC INTOXICATION AND TWO COUNTS OF PROPERTY DESTRUCTION, ALL MISDEMEANORS.
ACCORDING TO AN AFFIDAVIT OF PROBABLE CAUSE, A POLICE OFFICER RESPONDED TO JOSHUA'S STOREHOUSE IN THE 300 BLOCK OF SOUTH WOLCOTT STREET AT MIDNIGHT FOR A REPORT OF A MAN WHO WAS EVIDENTLY HITTING THE AIR AND APPEARED TO HAVE THROWN SOMETHING AT THE STORE.
THE OFFICER SAW A MAN, WHO HE RECOGNIZED AS THUNEHORST, WALKING NORTHBOUND ON WOLCOTT NEAR MIDWEST AVENUE. THUNEHORST TOLD THE OFFICER THAT HE WAS WALKING HOME FROM A BAR AND HADN'T DONE ANYTHING WRONG.
A WITNESS TOLD THE OFFICER THAT HE HAD SEEN THUNEHORST KICKING THE DOOR AND WINDOWS AT THE POVERTY RESISTANCE BUILDING AS WELL AS JOSHUA'S STOREHOUSE. THUNEHORST ALSO APPEARED TO THROW OBJECTS AT BOTH BUILDINGS.
SURVEILLANCE VIDEO REPORTEDLY SHOWED THUNEHORST TRY TO OPEN THE FRONT OF JOSHUA'S STOREHOUSE SHORTLY BEFORE MIDNIGHT, THEN BEGIN THROWING OBJECTS AT THE GLASS.
============================
THE WESTERN WYOMING BEVERAGES COMPANY OF ROCK SPRINGS DONATED MORE THAN 50,000 MEALS TO THE WYOMING FOOD BANK OF THE ROCKIES IN CASPER ON THURSDAY.
FOOD BANK SPOKESWOMAN VICTORIA ZITON SAID THE EVANSVILLE-BASED CHARITY PROVIDES FOOD FOR THE ENTIRE STATE, ACTING AS A WHOLESALER TO LOCAL PANTRIES SO NO FAMILIES ARE FOOD INSECURE.
ZITON SAID THE TERM "FOOD INSECURE" MEANS THAT A PERSON IS HUNGRY OR HAS A REDUCED QUALITY, VARIETY, OR DESIRABILITY OF DIET, AND THAT HAS SERIOUS CONSEQUENCES.
BESIDES PROVIDING FOOD TO LOCAL DISTRIBUTORS, IT PROCURES FOOD, HOUSEHOLD AND FAMILY ITEMS SUCH AS CLEANING SUPPLIES AND DIAPERS FROM BUSINESSES.
NEARLY 74,000 STATE RESIDENTS WORRY WHERE THEIR NEXT MEAL WILL COME FROM, AND ABOUT 12,300 OF THEM ARE CHILDREN.
ZITON SAID THE FOOD BANK DISTRIBUTES ABOUT 10.5 MILLION POUNDS OF FOOD A YEAR, OR ABOUT 8.4 MILLION MEALS THROUGH LOCAL AGENCIES.
AMBER MUIR OF WESTERN WYOMING BEVERAGES SAID HER COMPANY PUT TOGETHER 31,000 MEALS LAST YEAR, AND ASSEMBLED MORE THAN 50,000 THIS YEAR.
================================
THE PRICE OF OIL HAS TUMBLED TO NEW LOWS THIS WEEK AS THE ADMINISTRATION ASKED OPEC TO RAMP UP PRODUCTION TO MAKE UP FOR IRANIAN OIL LEAVING THE MARKET.
BUT THE SHORTAGE NEVER OCCURRED SO SAUDI ARABIA DECIDED TO CUT PRODUCTION TO HELP RAISE PRICES.
AND PATRICK DEHAAN OF GASBUDDY DOT COM SAYS, THE PRICE OF GASOLINE AND OIL LOOK TO STAY LOW FOR AWHILE.
BUT, THE LOW GAS PRICES ARE A BOON FOR CONSUMERS WITH HOLIDAY TRAVEL COMING UP.
=====================
WYOMING GOV. MATT MEAD HAS APPOINTED PETER H. FROELICHER AS THE NEWEST DISTRICT JUDGE FOR THE 1ST JUDICIAL DISTRICT.
FROELICHER FILLS THE NEW FOURTH JUDGESHIP IN THE DISTRICT, AND WILL BE WORKING WITH JUDGES CAMPBELL, SHARPE AND ROGERS.
FROELICHER RECEIVED HIS LAW DEGREE FROM THE UNIVERSITY OF WYOMING IN 1992.
​SINCE THEN, HE'S SERVED AS A LAW CLERK AT THE WYOMING SUPREME COURT, AN ASSISTANT PUBLIC DEFENDER AT THE WYOMING PUBLIC DEFENDER'S OFFICE, LARAMIE COUNTY ATTORNEY AND A HEARING EXAMINER WITH THE WYOMING OFFICE OF ADMINISTRATIVE HEARINGS.
IN A STATEMENT, FROELICHER SAYS HE'S COMMITTED TO WORKING DILIGENTLY FOR THE PEOPLE OF LARAMIE COUNTY AND THE STATE OF WYOMING.