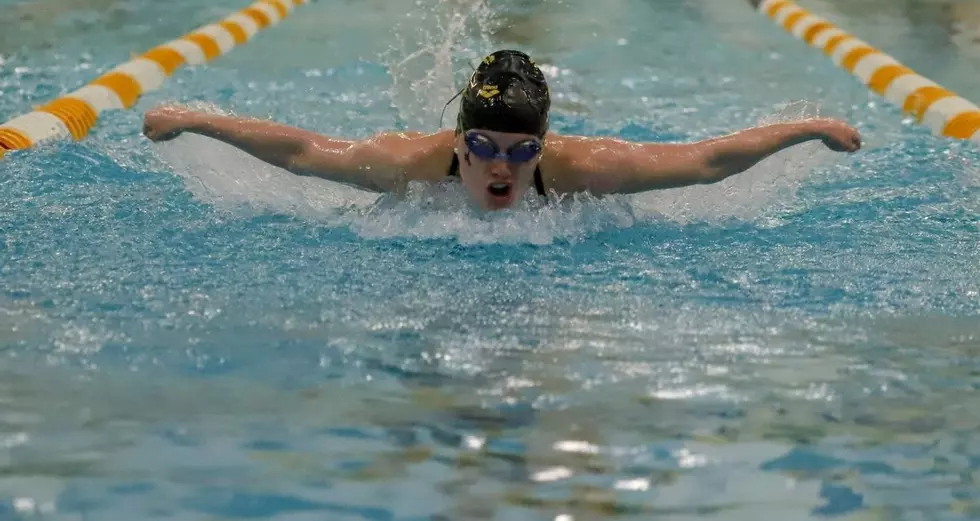 Cowgirls ready to battle Lobos in first Mountain West Conference dual
The Cowgirls and Lobos are set to renew their rivalry Thursday and Friday at Corbett Pool. Action on Thursday begins at 3 p.m. while it's set for a 10 a.m. start time on Friday. / UW courtesy photo
* University of Wyoming press release
LARAMIE -- It has been quite a while since the University of Wyoming women's swimming & diving team and New Mexico have squared off against one another in a dual meet. The two regional foes haven't met in that capacity since the 2017-18 season.
The Cowgirls and Lobos are set to renew their rivalry Thursday and Friday at Corbett Pool. Action on Thursday begins at 3 p.m. while it's set for a 10 a.m. start time on Friday.
"I think a lot of the women are looking forward to this," head coach Dave Denniston said. "It has always been a great rivalry and a close meet, and honestly for a long time they were a better program than us. To have their young athletes come up against our young athletes, it will be a battle of the youth. But I think there will be a lot of fast swims, and it will be a lot of fun to have them here."
Wyoming is fresh off beginning its regular season last weekend at the DU Relays. Denniston was happy with how his team performed in Denver, but he's eager to see how they look in a dual-meet setting with standard events.
"I'm looking forward to actually getting some individual times we can use this season," Denniston said. "We can start putting together ideas of what the rest of the season and conference will look like."
Last season, Wyoming took fourth and the MW Championships. New Mexico finished ninth.
This week's two-day meet features the 400-yard medley relay, the 1000 freestyle, the 100 backstroke, the 100 breaststroke, the 200 butterfly, the 100 free, the 200 individual medley and the 200 free relay being contested on Thursday. Friday will have the 200 medley relay, the 500 free, the 50 free, the 200 back, the 200 breast, the 100 fly, the 200 free, the 400 IM and the 400 free relay. The 1- and 3-meter diving events will take place before swimming each day.
Following the New Mexico meet, Wyoming's men's and women's swimming & diving team takes to the road. The Cowboys and Cowgirls battle Colorado Mesa on Oct. 22 at 1 p.m.
Wyoming Fire Crews Battle Wildfires
Wildland firefighting crews in Wyoming were busy throughout the weekend. Fires have popped up in the Bighorn and Bridger-Teton National Forest along with Campbell County
- Wyoming Fire Crews Battle Wildfires