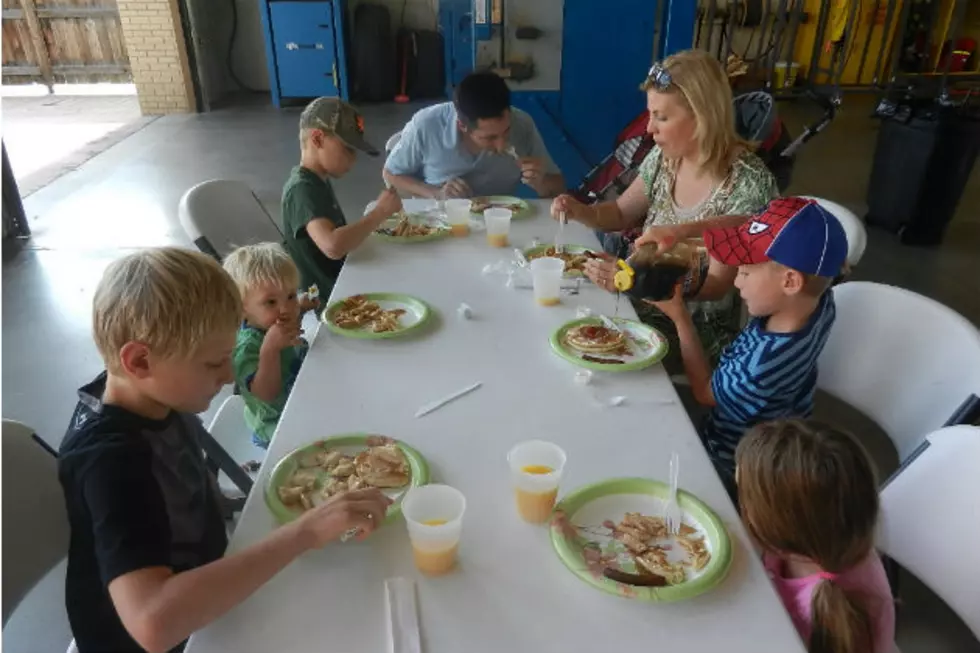 Casper Parade Attendees Feed On Early Pancake Breakfast
Kevin Koile - TownSquare Media
Some of those who showed up early to the parade in downtown Casper, got a free meal.
Members of the Downtown Casper Fire Department were flipping flapjacks and cooking up sausage links for those who were hungry.
Several hundred Casper area residents showed up to chow down.
Micah Rush with Casper Fire EMS says the pancake feed is a way to get the parade day festivities off to a good start.
"We just do a pancake breakfast every year to kick off the parade and this is just our way of giving back to the community. I think it was just one of the events that the union does throughout the year, one of the free events and I think it was just something to help feed the mass of people that are going to the parade. More of a tradition for us now and the families count on it and so we're here."
This was the 11th year of the annual pre-parade free pancake breakfast.