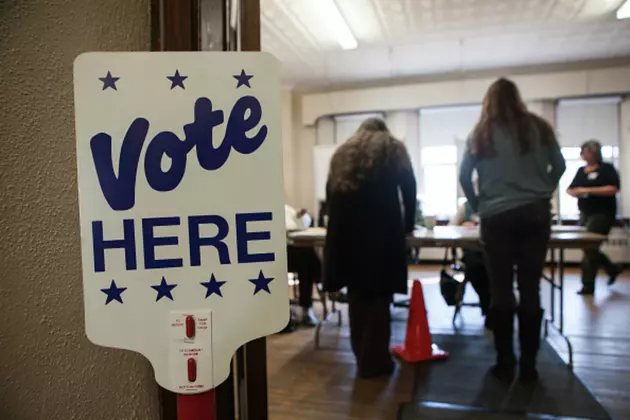 Update: Senate Committee Refuses To Reconsider Crossover Voting
Matthew Cavanaugh, Getty Images
UPDATE: The Wyoming Senate Corporations, Elections, and Political Subdivisions Committee on Thursday morning voted 3-2 not to reconsider its decision earlier this week to reject Senate File 32. That bill would have barred people from changing their party registration in the ten weeks before a Wyoming primary election.
Senators Case, Scott, and Nethercott voted not to reconsider the bill. Senators Schuler and Landen voted yes on the motion to reconsider.
Original Story: Two days after voting down a bill aimed at discouraging crossover voting in Wyoming primary elections, a legislative committee has decided to reconsider the issue.
Traditionally many Wyoming candidates publicly announce their intention to run prior to that, but such announcements carry no formal legal standing.
Supporters of Senate File 32 say a mass influx of voters from the other major party, such as they say occurred in the 2018 GOP Wyoming Gubernatorial Primary Election, skewers the results of such primaries and corrupts the ability of a party to choose a candidate of their choice for the general election.
Opponents say the right of voters to cast a ballot for any candidate they like should outweigh partisan interests.
In Tuesday's committee vote, Senators Charles Scott, Case, and Chairman Bill Landen voted against the measure, while Senator Tera Nethercott and Wendy Shuler voted for the measure, although both Nethercott and Shuler said they had serious concerns about the bill.
But Landen announced Wednesday that the committee would reconsider the issue on Thursday, meaning they could reverse Tuesday's decision not to send the bill to the full Senate.
All five committee members are Republicans and the Wyoming Republican Party leadership has said getting the measure passed is a top priority for the 2019 legislative session.