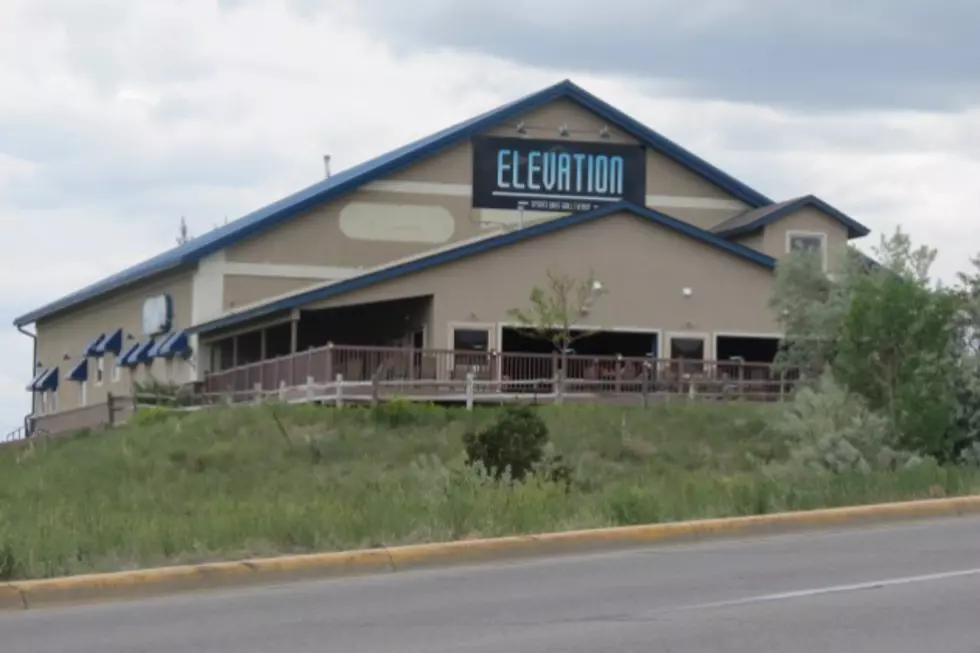 Sonny Pilcher Files for Bankruptcy Protection; Owes Creditors $5.2M
Townsquare Media
Casper businessman Sonny Pilcher, who is serving a one-year prison sentence for tax fraud, owes creditors more than $5.2 million, according to his petition for Chapter 7 bankruptcy protection.
However, Pilcher did not use an attorney and filed incomplete paperwork on July 15 and needs to correct that by Wednesday or the bankruptcy court will dismiss his petition, according to court documents.
That means he will be unprotected from creditors who could then sue him. What they might get from him is unclear since he listed no assets.
Pilcher has been the owner of Pilcher Construction, SP Investments, Crosroads View Inc., Crossroad View LLC, Beacon Corporation, CC Cowboys and West Winds, according to the petition. Two of those corporations did business as the defunct The Stampede (formerly Elevation) nightclub in Casper, and the Racks Gentlemen's Club in Mills. Racks is now owned by two of his relatives.
In June 2014, Pilcher pleaded guilty to one count of felony obstruction of the administration of Internal Revenue Service laws. In December, U.S. District Court Judge Alan Johnson sentenced him to one year imprisonment, one year of probation and a $10,000 fine. Pilcher is incarcerated at the federal prison camp in Englewood, Colo.
He filed the Chapter 7 bankruptcy paperwork from Englewood, but he did it wrong by not following the strict rules and forms for filing petitions. (Chapter 7 means the petitioner will liquidate his assets, pay off his debts, and discharge him from his debts.)
For example, a petitioner for bankruptcy must comply with a demand to seek credit counseling unless circumstances would allow for a waiver. Being in federal prison is not one of them.
One creditor in Casper, Monty Elliot, wants the court to dismiss Pilcher's petition for that reason. "'Failure to meet them is a fatal flaw rendering an individual debtor ineligible for bankruptcy relief.'"
While Pilcher has until Wednesday to make good on the paperwork, he did list several pending lawsuits in Natrona County District Court. He is being sued by Pater Enterprises, Applied Construction and Sheet Metal Specialties.
The petition states he earned $200,000 in the past two years.
That amount is far overshadowed by the $5,230,000 he claims he owes -- the names of the creditors and the amounts he says he owes are verbatim -- his creditors:
Charles Pater & Pater Enterprises (DBA CJ Enterprises) -- $330,000.
Sheet Metal Specialties Inc. -- $300,000.
CK Mechanical -- $200,000.
Z Fam, Gail Zimmerman -- $500,000. (In November, Casper City Council reversed its decision in October to block the transfer of the liquor license held by Pilcher to Zimmerman because Pilcher owed more than $20,000 to a man assaulted at his bar. Some creditors wanted council to block the transfer, but City Attorney Bill Luben warned council that it had no right to interfere in business disputes.)
Lavin Tile -- $200,000.
Cost Plus Appliance -- $100,000.
Bondoggle Construction -- $120,000.
Alme Concrete -- $25,000.
Probuild -- $150,000.
Haid Plumbing -- $150,000.
Applied Construction Technologies -- $125,000.
Bar D Signs -- $20,000. (This company on East Yellowstone Highway has notified the public on sign that Pilcher owes it money.)
Aronold Gardenas -- $150,000.
McMahan Construction -- $150,000.
Monte Elliott & Omega Construction -- $200,000.
Linda Hall Crabb & CY Development -- $1,800,000.
Central Wyoming Neurosurgery -- $5,000.
Gastronoly & Associate -- $5,000.
Mountain View Regional Hospital -- $5,000.
Gary Phipps -- $665,000.
Tony Kane -- $30,000.