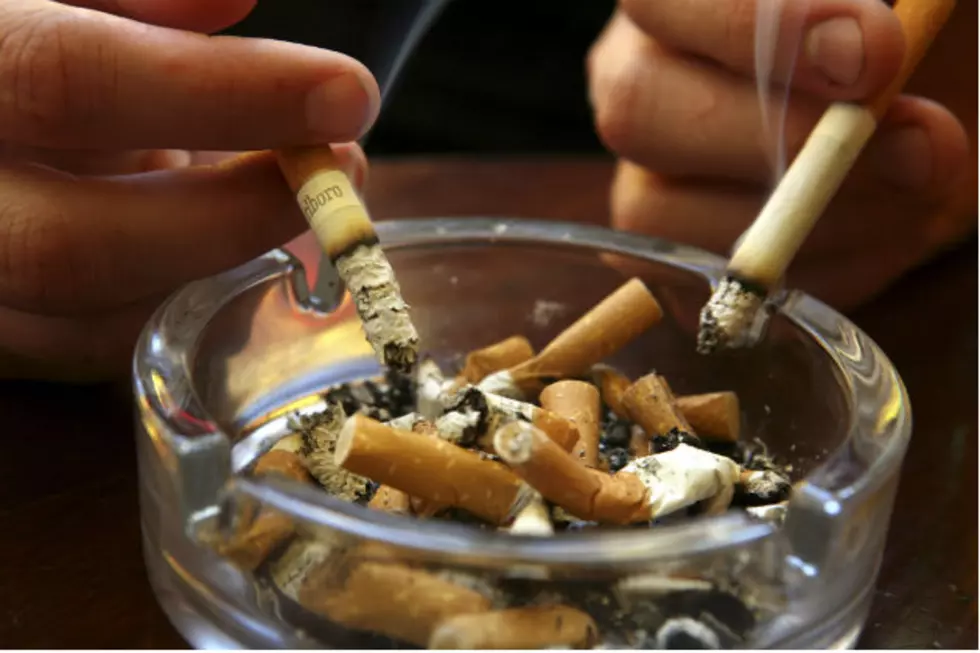 Report: Wyoming Smoking Rates Drop as Health Issues Persist
Matt Cardy, Getty Images
CASPER, Wyo. (AP) — State figures show the number of adult smokers in Wyoming continues to drop, but health issues and deaths related to smoking persist.
Figures from the state Department of Health show the smoking rate for Wyoming adults was nearly 19 percent in 2016, declining since the nearly 25 percent rate recorded in 2003.
The numbers show slightly more women than men are smoking, but far more men are using smokeless tobacco products.
According to the figures, 303 people were diagnosed with lung cancer in the state in 2014, and 212 died from the disease. In 2015, 276 people were diagnosed and 213 died.
According to the health department, more women than men were diagnosed and lung cancer was the third-most common cancer diagnosis during these two years.