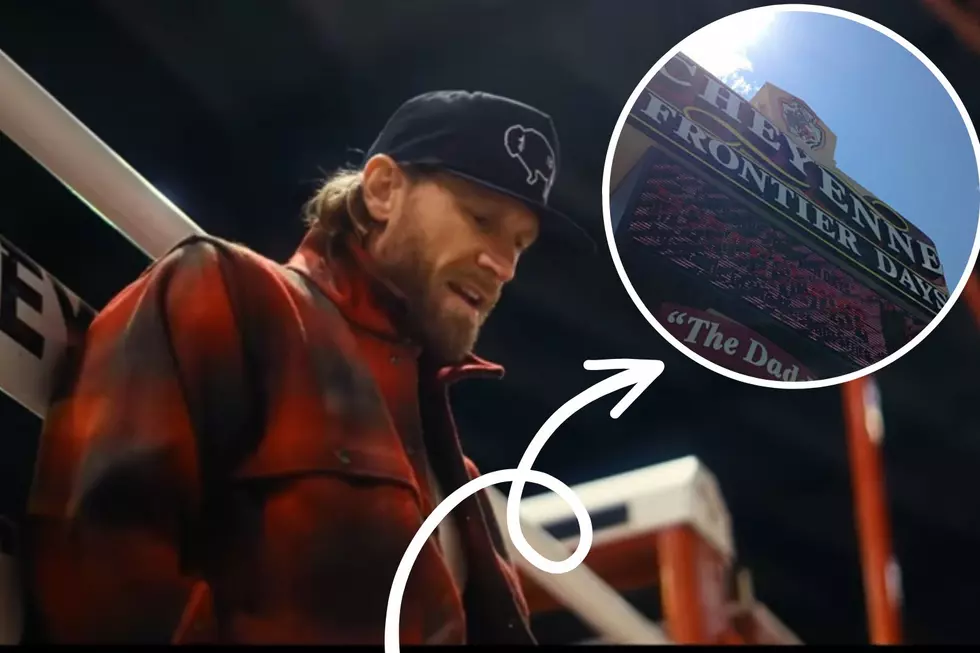 OMG! Country Star Chase Rice's New Music Video Features Cheyenne
Chase Rice via Youtube/ Joy Greenwald, TSM SE Wyoming
Back in October last year, we discovered that Country Music star Chase Rice was spotted in Downtown Cheyenne on a break from filming his newest music video. Apparently, Rice enjoyed some of his time here in the Magic City of Plains shopping at 307 Roots Boutique.
Of course, at the time, Rice was here on business shooting a new music video at the legendary grounds of Cheyenne Frontier Days.
Well - newsflash - the music video has premiered!
The Daddy of 'Em All shared on their Twitter account today that Rice had filmed the music video for his single "I Hate Cowboys" here at Frontier Park. The song debuted TODAY, January 6. It's part of Chase's upcoming album, "I Hate Cowboys and All Dogs Go to Hell," which releases on February 10, 2023.
Chase actually got to perform the song LIVE on "Good Morning America" (check it out below!) In the song's lyrics, he explains why he "hates" cowboys. Here's a snippet:
"'Cause they think that they're John Wayne walkin' through the door
Turnin' every head including yours
Poor things, they've never seen one before
Has got a thing for bad guys, yeah
They ask her to dance while you're at the bar
Starts talkin' 'bout them Texas stars
Next thing you know you got a broken heart
She's gone and that's why I hate cowboys"
It's a heart-wrenching love song beautifully performed in the arena of Frontier Park. In the video, you'll see the familiar sights of the sandy arena floor, the rodeo chutes, and historical footage from what looks like Frontier Days of the past alongside plenty of rodeo riding action. There's even footage of legendary Lane Frost and Christ LeDoux in the video! (Check out 2:25 and 2:39 in the video to see them.)
DON'T Do These Things at CFD
Remember When Blake Shelton Brought Out Gwen Stefani at CFD?