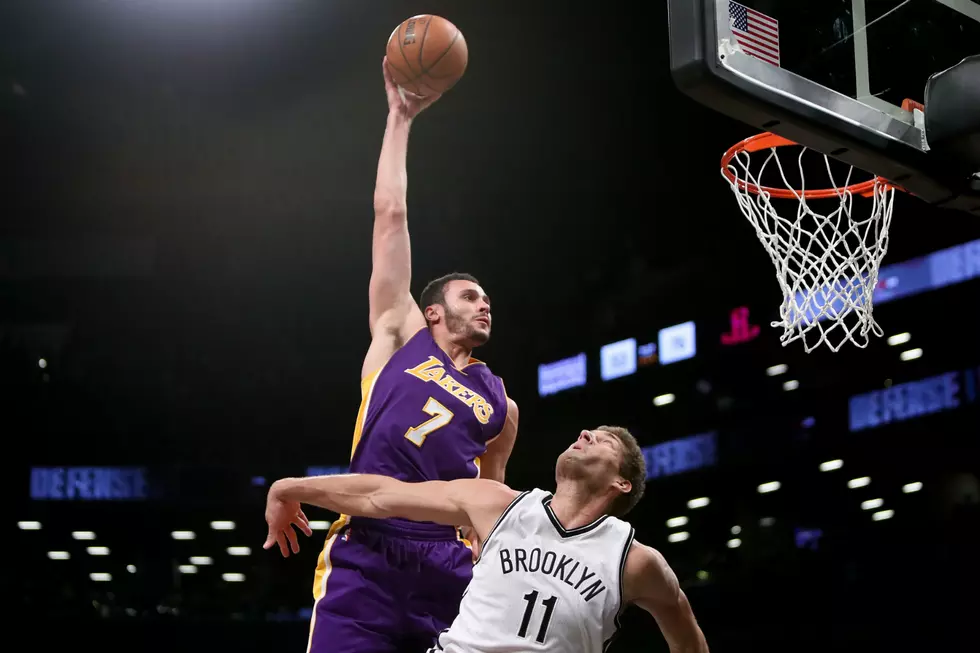 Larry Nance Jr Gets Good Review From Lakers Reporter [VIDEOS]
Michael Reaves, Getty Images
With the NBA Finals getting ready to start, it's time for other teams to reflect back on the season that was.
Los Angeles Lakers forward and former University of Wyoming star Larry Nance Jr just completed his second season in the league.
NBA.com Lakers' reporter Mike Trudell recapped the 2017 season and called Nance "an NBA player who is more productive than his numbers show."
He goes on to say that Nance has probably the best off-the-ball defense on the Lakers, has improved his offensive game and is a valuable piece for the future, but does have room for growth.
Pretty sure all of Wyoming's still pulling for the former Cowboy great.