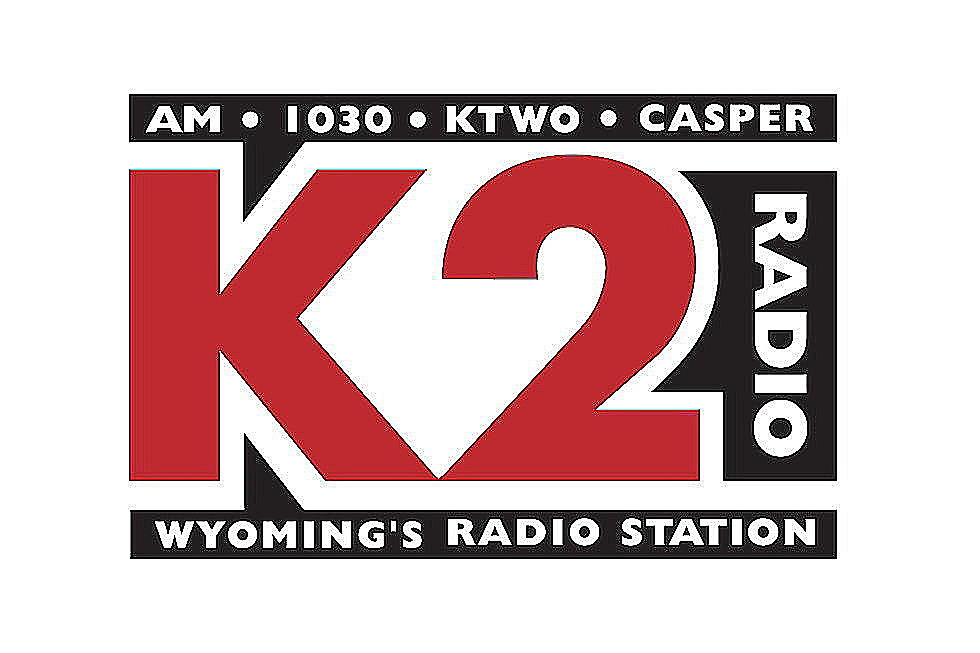 K2 Radio News: Flash Briefing For October 5th, 2018 – Morning
Townsquare Media
A JURY HAS ACQUITTED A CASPER MAN WHO SHOT A 4-YEAR-OLD GIRL TWICE WITH A BB GUN WHEN SHE ENTERED HIS TRAILER.
JURORS FOUND JOHN THELLMAN NOT GUILTY TUESDAY OF CHILD ABUSE STEMMING FROM THE AUG. 21 INCIDENT IN MILLS. PROSECUTORS SAY HE WAS DRUNK WHEN HE SHOT THE GIRL AND THAT HE THREW THE GUN AWAY AFTERWARD.
BUT DEFENSE ATTORNEY JOSEPH COLE ARGUED THAT THELLMAN WAS STARTLED WHEN THE GIRL ENTERED THE TRAILER, AND THE SHOOTING WAS AN ACCIDENT. HE SAID THELLMAN THREW THE GUN OUT BECAUSE HE WAS DISGUSTED BY HIS MISTAKE.
THE GIRL UNDERWENT SURGERY TO REMOVE BBS FROM HER FACE AND CHEST.
==========================
AT LEAST ONE PERSON DIED IN A REAR END CRASH INVOLVING TWO UNION PACIFIC TRAINS IN WESTERN LARAMIE COUNTY ON THURSDAY EVENING.
===============================
TWO NEW YORK MEN COULD FACE UP TO 27 YEARS IN PRISON AFTER A WYOMING TROOPER FOUND NEARLY 60 POUNDS OF MARIJUANA AND MARIJUANA PRODUCTS IN THEIR RENTAL CAR.
ACCORDING TO AN AFFIDAVIT, 34-YEAR-OLD SEAN BELL AND 36-YEAR-OLD JAIME INCLAN WERE PULLED OVER FOR SPEEDING ON INTERSTATE 80 EAST OF CHEYENNE ON SEPT. 29.
THE TRAFFIC STOP LED TO A SEARCH OF THE CAR AND 56 VACUUM SEALED BAGS OF MARIJUANA WERE FOUND IN MULTIPLE DUFFEL BAGS IN THE TRUNK.
TWO POUNDS OF EDIBLES, SIX OUNCES OF PRE-ROLLS AND A VAPE PEN CONTAINING THC AS WELL AS SEVERAL CELL PHONES WERE ALSO FOUND IN THE CAR.
BELL AND INCLAN WERE ARRESTED AND CHARGED WITH POSSESSION WITH INTENT TO DELIVER MARIJUANA AND THC-EDIBLES, FELONY POSSESSION OF MARIJUANA, AND MISDEMEANOR POSSESSION OF THC-EDIBLES AND THC-OIL.
​
THE TWO'S BONDS WERE SET AT $10,000 CASH, BUT AS OF THURSDAY ONLY INCLAN HAD POSTED BAIL. THEIR PRELIMINARY HEARINGS ARE SCHEDULED FOR OCT. 10 IN LARAMIE COUNTY CIRCUIT COURT.
===========================
CASPER, WYO. (AP) - A DRAFT ENVIRONMENTAL ASSESSMENT ANTICIPATES THAT A WIND FARM PROJECT IN EASTERN WYOMING WILL CAUSE THE DEATHS OF SIX EAGLES OVER FIVE YEARS.
THE U.S. FISH AND WILDLIFE SERVICE RECENTLY RELEASED THE DRAFT STUDY OF THE 46-TURBINE PIONEER WIND PARK EAST OF CASPER, FINDING THE EXPECTED DEATHS OF FIVE GOLDEN EAGLES AND ONE BALD EAGLE TO BE LOWER THAN SOME OF THE LARGER WIND FARMS IN THE AREA.
THE FEDERAL AGENCY OFFERS EAGLE-TAKE PERMITS, ALLOWING WIND DEVELOPERS TO BE RESPONSIBLE FOR A CERTAIN NUMBER OF PROTECTED EAGLE DEATHS.
A COMPANY OBTAINING A PERMIT MUST MITIGATE FOR THE LIKELIHOOD OF EAGLE DEATHS BEFORE, DURING AND AFTER CONSTRUCTION.
PIONEER WIND PARK'S MITIGATION INCLUDES RETROFITTING POWER POLES TO REDUCE EAGLE DEATHS.
==============================
BILLINGS, MONT. (AP) - U.S. INTERIOR SECRETARY RYAN ZINKE HAS SCHEDULED A VISIT TO MONTANA NEXT WEEK, WHERE HE'S EXPECTED TO FINALIZE A PROPOSAL TO BLOCK NEW MINING CLAIMS NEAR YELLOWSTONE NATIONAL PARK. SPOKESWOMAN HEATHER SWIFT SAYS ZINKE WILL MAKE A "MAJOR ANNOUNCEMENT" ABOUT CONSERVATION OF LANDS IN THE PARADISE VALLEY AREA. COLIN DAVIS WITH THE YELLOWSTONE GATEWAY BUSINESS COALITION SAYS HE'S BEEN ASKED TO SPEAK AT THE EVENT. DAVIS SAYS HE EXPECTS ZINKE TO SIGN A 20-YEAR MINERAL WITHDRAWAL ON 30,000 ACRES.