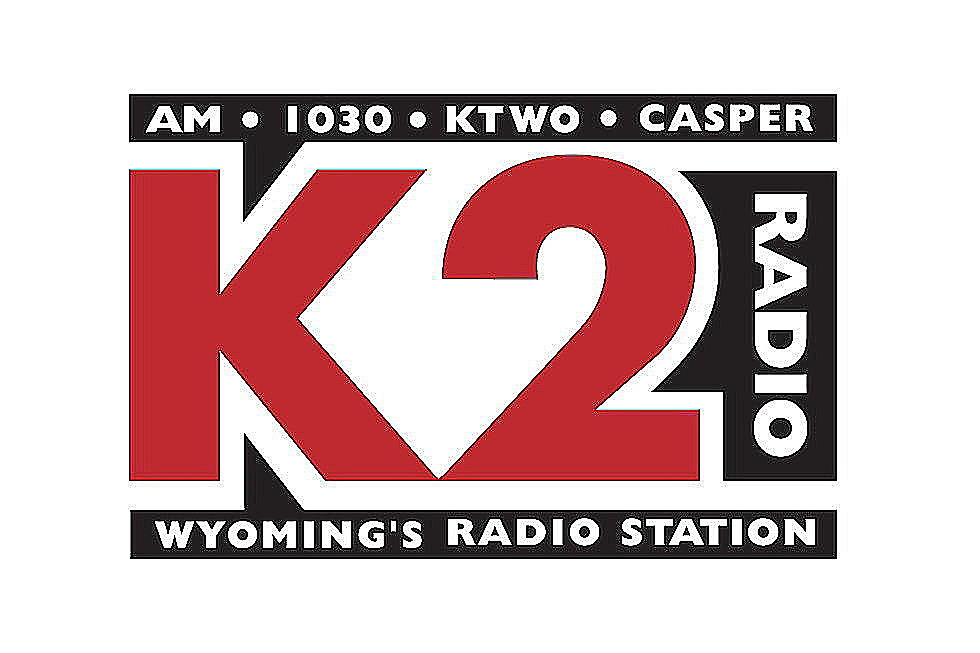 K2 Radio News: Flash Briefing For October 22nd, 2018 – Morning
Townsquare Media
POLICE SAY TWO PEOPLE WHO WERE ARRESTED AFTER OFFICERS STOPPED A STOLEN VAN EARLY THURSDAY MORNING ALLEGEDLY TRIED TO SNEAK MARIJUANA AND METHAMPHETAMINE INTO THE NATRONA COUNTY DETENTION CENTER.
58-YEAR-OLD JOHN MANN WAS BOOKED ON RECOMMENDED CHARGES OF METHAMPHETAMINE POSSESSION AND TAKING A CONTROLLED SUBSTANCE INTO A DETENTION FACILITY.
33-YEAR-OLD SONIA ORTEGA LOPEZ WAS BOOKED ON RECOMMENDED CHARGES OF MARIJUANA POSSESSION AND TAKING A CONTROLLED SUBSTANCE INTO A DETENTION FACILITY.
ACCORDING TO AN AFFIDAVIT OF PROBABLE CAUSE, POLICE OFFICERS WERE ON ROUTINE PATROL SHORTLY AFTER 3:30 A.M. THURSDAY WHEN THEY STOPPED A RED VAN WITH A BROKEN TAIL LIGHT AT THE INTERSECTION OF THIRD STREET AND COUNTRY CLUB ROAD.
MANN, LOPEZ AND TWO OTHERS WERE INSIDE THE VAN. DISPATCH ADVISED THE POLICE OFFICERS THAT THE VAN HAD BEEN STOLEN OUT OF LARAMIE.
METHAMPHETAMINE AND MARIJUANA PARAPHERNALIA WAS ALLEGEDLY FOUND INSIDE THE VAN.
WHILE SEARCHING LOPEZ INSIDE THE JAIL, OFFICERS FOUND MARIJUANA IN HER BRA. ALSO AT THE JAIL, OFFICERS FOUND A SMALL BAGGIE OF SUSPECTED METHAMPHETAMINE IN MANN'S POCKET.
================================
CASPER, WYO. (AP) - THE WYOMING ATTORNEY GENERAL'S OFFICE IS SUING THE MAKER OF OXYCONTIN, CLAIMING THE PHARMACEUTICAL COMPANY DECEPTIVELY MARKETED OPIOID PAINKILLERS IN THE STATE....
============================
THE NUMBER OF PEOPLE VISITING YELLOWSTONE NATIONAL PARK IN SEPTEMBER INCREASED 13 PERCENT FROM A YEAR AGO.
THE NATIONAL PARK SERVICE SAYS IT RECORDED 724,454 VISITS LAST MONTH.
SO FAR IN 2018, THE PARK HAS HOSTED MORE THAN 3.8 MILLION VISITORS, WHICH IS DOWN 0.3 PERCENT FROM THE SAME PERIOD LAST YEAR.
THE RECORD VISITATION AT YELLOWSTONE OVER AN ENTIRE YEAR OCCURRED IN 2016 WHEN 4.25 MILLION PEOPLE VISITED THE NATION'S FIRST NATIONAL PARK.
============================
OIL PRICES HAVE DROPPED PRECIPITOUSLY IN THE LAST WEEK, DOWN 6 DOLLARS A BARREL OVERALL.
AND ENERGY ANALYST DAN MCTEAGUE OF GASBUDDY DOT COM SAYS THERE ARE A COUPLE OF REASONS WHY.
IN ADDITION TO IMPENDING SANCTIONS ON IRAN, THERE IS THE POSSIBILITY OF A DISPUTE WITH SAUDI ARABIA OVER THE SAUDI JOURNALIST BELIEVED TO HAVE BEEN KILLED IN TURKEY.
AND WHEN THE PRICE OF OIL GOES UP, EXPECT PRICES AT THE GASOLINE PUMP TO FOLLOW SUIT.