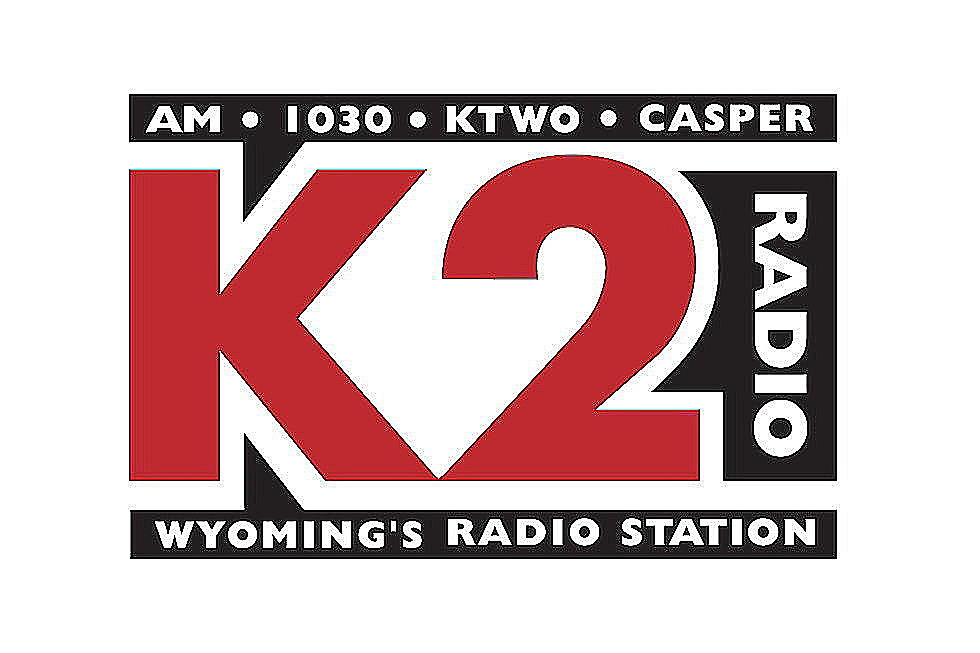 K2 Radio News: Flash Briefing For October 19th, 2018 – Morning
Townsquare Media
THE LONG-RUNNING, PRESUMED DEAD DEBATE OVER EXPANDING MEDICAID IN WYOMING CONTINUES TO BE SOMEWHAT RESUSCITATED AS THE RACE FOR THE NEXT GOVERNOR ENTERS ITS FINAL WEEKS BEFORE THE NOVEMBER 6TH GENERAL ELECTION.
THE FOUR CANDIDATES FOR THE JOB WERE ASKED AT A DEBATE AT CASPER COLLEGE ON THURSDAY WHETHER THE STATE SHOULD ACCEPT THE MONEY FROM THE FEDERAL HEALTH INSURANCE PROGRAM FOR THE POOR TO COVER ABOUT 20,000 RESIDENTS WHO DO NOT HAVE ACCESS TO HEALTH CARE INSURANCE.
THE LEGISLATURE HAS REPEATEDLY REJECTED IT, AND REPUBLICAN MARK GORDON OF BUFFALO AGREED WITH THAT DECISION.
GORDON SAID THE REPUBLICAN-DOMINATED CONGRESS HAS REFORMED THE OBAMA-ERA AFFORDABLE CARE ACT, WHICH NOW ALLOWS MORE FLEXIBILITY IN HOW INSURANCE COMPANIES CAN OPERATE.
CONSTITUTION PARTY CANDIDATE REX RAMMELL OF ROCK SPRINGS OPPOSES EXPANSION, SAYING IT'S "PUTTING OUR POOR CITIZENS IN BONDAGE," BECAUSE THE MORE GOVERNMENT SUBSIDIZES HEALTH CARE, THE MORE PEOPLE DEPEND ON IT.
LIBERTARIAN LAWRENCE STRUEMPF OF LARAMIE FAVORS EXPANSION BECAUSE HOSPITAL ADMINISTRATORS HAVE TOLD HIM THAT MEDICAID EXPANSION WOULD HELP HOSPITALS' BOTTOM LINES, AND THEY WOULD BE ABLE TO OFFER PREVENTATIVE CARE THAT WOULD LOWER COSTS.
DEMOCRAT MARY THRONE OF CHEYENNE SAID SHE FAVORS EXPANSION AND IT'S ONE OF THE REASONS SHE'S RUNNING.
THRONE SAID MONTANA EXPANDED ITS MEDICAID PROGRAM AND THE NUMBER OF ITS UNINSURED RESIDENTS DROPPED.
SHE ADDED THE STATE ALREADY ACCEPTS $2 BILLION IN FEDERAL FUNDING, FOR OTHER PROGRAMS, BUT IT'S NOT WILLING TO ACCEPT MONEY FOR THE PROGRAM FOR MEDICAID.
========================
NICK LEARNED
MILLS SHOOTING LATEST VCR
MILLS POLICE SAY ONE MAN IS DEAD AND ANOTHER IS IN CRITICAL CONDITION AFTER A SHOOTING LATE WEDNESDAY.
CORPORAL BRYAN MCLIMORE TOLD REPORTERS ON THURSDAY THAT THE SHOOTING OCCURRED SHORTLY BEFORE 11:30 P.M. WEDNESDAY IN THE 500 BLOCK OF PLATTE AVENUE.
THE MAN WHO POLICE BELIEVE TO BE THE VICTIM REMAINS IN CRITICAL CONDITION AT WYOMING MEDICAL CENTER. THE OTHER MAN, BELIEVED TO BE THE SUSPECT, IS DEAD.
THE NAMES OF THOSE INVOLVED ARE BEING WITHHELD PENDING NOTIFICATION OF FAMILY MEMBERS, AS WELL AS THE ONGOING INVESTIGATION.
NATRONA COUNTY SHERIFF'S DEPUTIES AND MEDICAL PERSONNEL RESPONDED TO THE SCENE WEDNESDAY, IN ADDITION TO MILLS POLICE OFFICERS.
MCLIMORE SAID THERE IS NO CONTINUING THREAT TO THE COMMUNITY IN CONNECTION WITH THE SHOOTING. HE ASKED EVERYONE TO KEEP THE FAMILIES OF EVERYONE INVOLVED IN THEIR THOUGHTS AND PRAYERS.
MCLIMORE SAID MORE INFORMATION WILL BE RELEASED AS IT BECOMES AVAILABLE.
==============================
JUST LIKE OUR INDIAN SUMMER WEATHER, WE ARE IN A LULL IN GASOLINE PRICES IN WYOMING FOR NOW.
AND DAN MCTEAGUE OF GASBUDDY DOT COM SAYS, PRICES HERE AND NATIONALLY ARE HOLDING STEADY FOR NOW.
BUT THE CONTROVERSY OVER THE SAUDI JOURNALIST AND IMPENDING SANCTIONS ON IRAN, MAY CAUSE PRICES FOR BOTH OIL AND GASOLINE TO RISE NEXT MONTH.
====================
A 32-YEAR-OLD CHEYENNE MAN HAS BEEN SENTENCED TO FOUR TO EIGHT YEARS IN PRISON FOR POINTING A PISTOL AT A MAN AND THREATENING TO KILL HIM.
FELIPE LOVATO WAS ARRESTED AND CHARGED WITH KIDNAPPING AND AGGRAVATED ASSAULT IN OCTOBER 2017, AFTER REPORTEDLY ORDERING ZACHARY PAGE INTO A VEHICLE AT GUN POINT AND TELLING HIM HE WAS GOING TO DIE FOR SPEAKING WITH LAW ENFORCEMENT.
PAGE EVENTUALLY JUMPED FROM THE MOVING VEHICLE AND WAS INJURED, ACCORDING TO CHARGING DOCUMENTS.
LOVATO PLEADED NO CONTEST TO THE AGGRAVATED ASSAULT CHARGE ON MARCH 27 AS PART OF A PLEA AGREEMENT. THE DEAL CALLED FOR A RECOMMENDED SENTENCE OF FOUR TO SIX YEARS AND THE KIDNAPPING CHARGE TO BE DROPPED.
A $5,000 SURETY BOND WAS POSTED ON MARCH 30, BUT LOVATO FAILED TO APPEAR FOR AN AUG. 2 COURT HEARING AND A WARRANT WAS ISSUED FOR HIS ARREST, WHICH WAS SERVED ON SEPT. 18.
BECAUSE LOVATO ADMITTED TO VIOLATING THE CONDITIONS OF HIS BOND, A JOINT RECOMMENDATION OF FOUR TO EIGHT YEARS WAS PRESENTED TO THE COURT, WHICH LARAMIE COUNTY DISTRICT COURT JUDGE CATHERINE ROGERS IMPOSED.
ROGERS ALSO RECOMMENDED LOVATO FOR THE INTENSIVE TREATMENT UNIT IN PRISON.