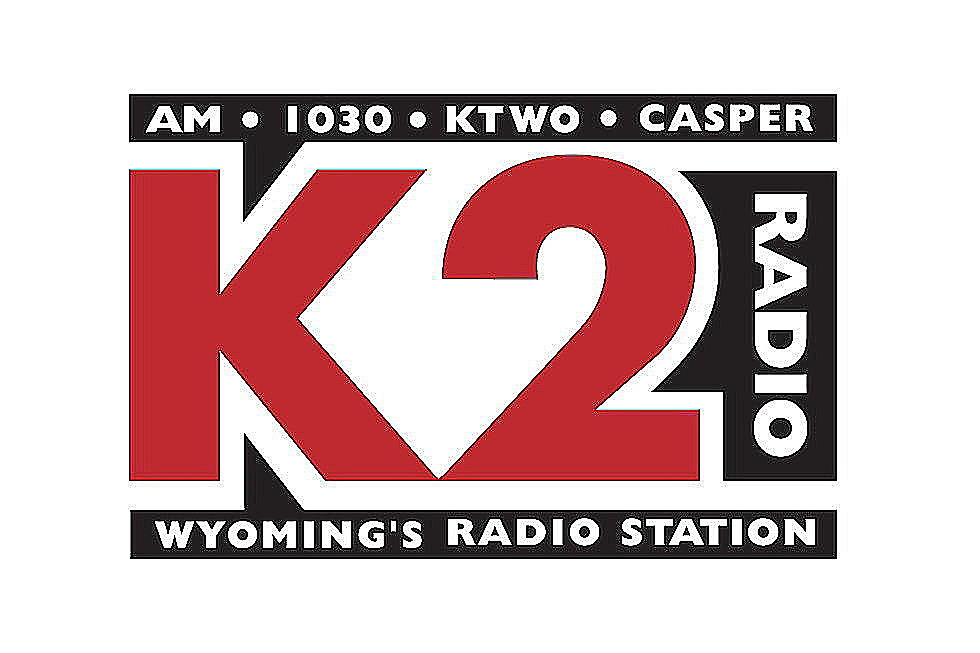 K2 Radio News: Flash Briefing For October 16th, 2018 – Morning
Townsquare Media
THE FOR-PROFIT COMPANY THAT SUPPLIES WATER TO ABOUT 600 RESIDENTS IN SEVERAL SUBDIVISIONS WEST OF CASPER HAS ASKED FOR A RATE INCREASE THAT CUSTOMERS DENOUNCED AS OUTRAGEOUS AND OBSCENE ON MONDAY.
PHIL HILLS, A RESIDENT IN THE VISTA WEST SUBDIVISION, WAS AMONG SCORES OF PEOPLE WHO ATTENDED A PUBLIC COMMENT SESSION CONDUCTED BY THE WYOMING PUBLIC SERVICE COMMISSION AT CITY HLL ON MONDAY.
IN ITS APPLICATION, THE COMPANY CLAIMS IT NEEDS THE RATE HIKE TO REPLACE AGING EQUIPMENT AND TO GIVE RAISES TO SOME OF ITS EMPLOYEES.
WITHOUT THE EQUIPMENT, COMPANY PRESIDENT PAUL LOWHAM SAID IN THE APPLICATION THE WATER SYSTEM COULD EXPERIENCE INTERRUPTIONS OF SERVICE.
THE PSC WILL HAVE ITS FORMAL PUBLIC HEARING ABOUT THE PROPOSAL IN CHEYENNE ON NOVEMBER 8TH AND 9TH.
ANN ROBINSON, A FORMER STATE LEGISLATOR, SAID RATE HIKES, DEPENDING ON THE RESIDENTS' CONTRACTS, MEANS SOME CUSTOMERS WILL PAY NEARLY $770 PER YEAR, AND OTHERS WILL PAY $1,100 PER YEAR NOT COUNTING ANY WATER USE.
OTHERS SAID THE RATE HIKE WOULD DEVALUE PROPERTY, THAT LOWHAM HAS MADE A LOT OF MONEY WITHOUT IMPROVING SERVICE, AND THAT THE WATER SYSTEM WAS INTENDED TO JUST BREAK EVEN.
LOWHAM DID NOT ATTEND THE SESSION, BUT AN ATTORNEY FOR THE COMPANY QUESTIONED THE TRUTHFULNESS OF SOME OF THE COMMENTS AND SAID HE WILL RESPOND DURING THE HEARING IN NOVEMBER.
=====================================
CASPER POLICE OFFICERS ARRESTED A MAN TWO WEEKENDS AGO AFTER HE ALLEGEDLY ASSAULTED AND STRANGLED A WOMAN IN HER APARTMENT.
28-YEAR-OLD ERICK RICHARDSON WAS BOOKED INTO JAIL ON RECOMMENDED CHARGES OF AGGRAVATED ASSAULT AND STRANGULATION OF A HOUSEHOLD MEMBER.
ACCORDING TO AN AFFIDAVIT OF PROBABLE CAUSE, A CASPER POLICE OFFICER RESPONDED TO THE ALLEGED VICTIM'S APARTMENT SHORTLY AFTER 3:30 A.M. SATURDAY, OCT. 6. THE VICTIM WAS SITTING ON HER FRONT PORCH WITH BLOOD ON HER FACE, SHIRT AND LEGS.
THE SAME OFFICER HAD RESPONDED TO THE APARTMENT ABOUT 45 MINUTES PRIOR DUE TO A REPORTED NOISE COMPLAINT, AND HAD SEEN RICHARDSON IN THE VICTIM'S APARTMENT AT THAT TIME.
BLOOD WAS PRESENT IN SEVERAL AREAS OF THE APARTMENT. THE VICTIM HAD SUFFERED A BROKEN NOSE, FRACTURED LEFT ORBITAL SOCKET, FRACTURED STERNUM AND A CONCUSSION.
THE VICTIM TOLD A DETECTIVE THAT SHE RECALLED RICHARDSON HAVING RETURNED TO HER APARTMENT WITH HER, WHERE THEY DRANK TOGETHER. THE VICTIM REMEMBERED SITTING ON A SOFA WITH RICHARDSON, BUT COULDN'T RECALL ANYTHING ELSE PRIOR TO THE ARRIVAL OF POLICE.
SHE TOLD THE DETECTIVE THAT A DOCTOR HAD ATTRIBUTED REDNESS, SWELLING AND SORENESS OF THE VICTIM'S THROAT TO STRANGULATION.
==============================
TWO INDIANA MEN ARE FACING FELONY DRUG CHARGES AFTER A WYOMING TROOPER FOUND 21 POUNDS OF SUSPECTED MARIJUANA IN THEIR RENTAL CAR.
COURT RECORDS SAY 53-YEAR-OLD TROY MANN AND 23-YEAR-OLD MICHAEL SIMS WERE PULLED OVER FOR A LANE USE VIOLATION ON INTERSTATE 80 WEST OF CHEYENNE ON OCT. 10.
THE TRAFFIC STOP LED TO A SEARCH OF THE CAR AND TWO MID-SIZED PLASTIC TUBS CONTAINING VACUUM SEALED BAGS OF SUSPECTED MARIJUANA WERE FOUND IN THE TRUNK. A MARIJUANA VAPE PEN AND A VIAL OF THC OIL WERE ALSO LOCATED IN THE CENTER CONSOLE.
ONCE AT THE JAIL, SIMS REPORTEDLY ADVISED OF A CONTROLLED SUBSTANCE HIDDEN NEAR HIS GENITALIA. A PLASTIC CONTAINER WITH 5.5 GRAMS OF SUSPECTED ECSTASY WAS FOUND, ACCORDING TO THE AFFIDAVIT.
MANN AND SIMS WERE CHARGED WITH POSSESSION WITH INTENT TO DELIVER MARIJUANA AND FELONY POSSESSION OF MARIJUANA. SIMS WAS ALSO CHARGED WITH FELONY POSSESSION OF MDMA.
THE MEN ARE CURRENTLY BEING HELD IN THE LARAMIE COUNTY JAIL ON $10,000 CASH BONDS. THEIR PRELIMINARY HEARINGS ARE SCHEDULED FOR OCT. 18.
===========================
IT HAS BEEN AN ODD YEAR FOR GASOLINE PRICES IN 2018.
OIL HAS SURGED IN RECENT WEEKS, AND PRICES AT THE GAS PUMP HAVE AS WELL, ALL AT A TIME WHEN USUALLY PRICES START GOING DOWN.
BUT NOW, ACCORDING TO PATRICK DEHAAN OF GASBUDDY DOT COM, THEY ARE BOTH GOING DOWN.
AND THE SAME HOLDS TRUE FOR GASOLINE PRICES NATIONALLY.
BUT, WITH SANCTIONS ON IRAN KICKING IN IN NOVEMBER, DEHAAN SAYS THE PRICE OF OIL SHOULD START INCHING BACK UP, AND GAS PRICES WITH IT.