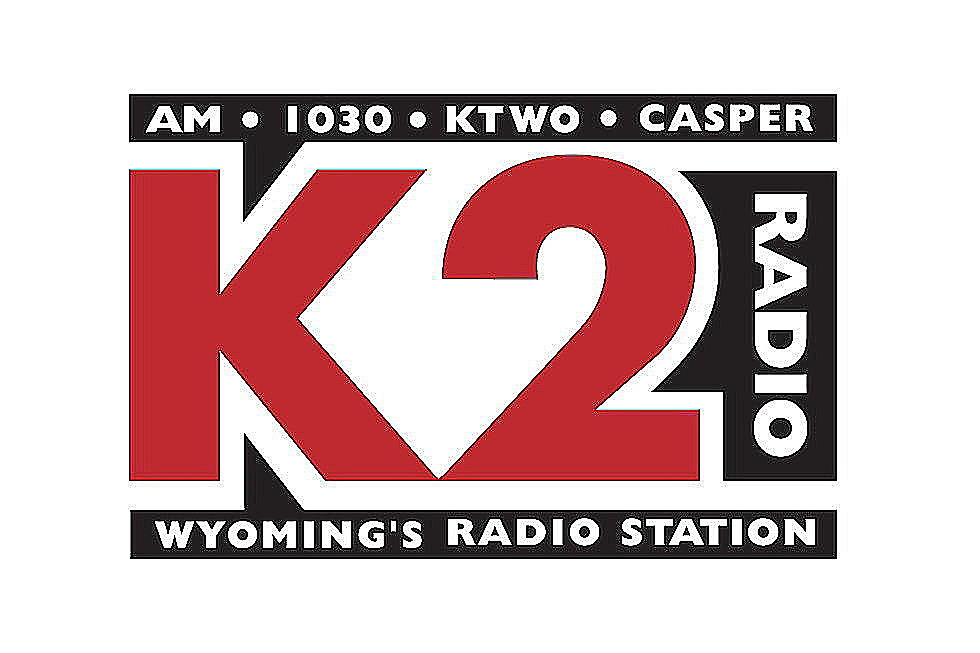 K2 Radio News: Flash Briefing For November 20th, 2018 – Morning
Townsquare Media
THE SUBJECT OF THE DOGS THAT DID NOT BARK, CAME UP AGAIN AS THE DEFENSE CALLED THEIR FIRST WITNESSES IN THE TONY CERCY SEXUAL ASSAULT TRIAL. TOM MORTON IS IN THERMOPOLIS AND HAS THIS REPORT.
AFTER THE LAST DEFENSE WITNESS, BOTH SIDES RESTED. FINAL ARGUMENTS ARE TODAY AND THE CASE GOES TO THE JURY.
=================================
CASPER POLICE OFFICERS ARRESTED A MAN ON SATURDAY AFTER HE ALLEGEDLY STRANGLED A WOMAN AND SHOVED HER, CAUSING HER TO HIT HER HEAD ON A REFRIGERATOR.
MATTHEW RICHARD WILLIAMS WAS BOOKED INTO JAIL ON RECOMMENDED CHARGES OF STRANGULATION OF A HOUSEHOLD MEMBER AND DOMESTIC BATTERY.
ACCORDING TO CHARGING DOCUMENTS, THREE OFFICERS RESPONDED TO A RESIDENCE IN THE 1300 BLOCK OF SOUTH FENWAY AT ROUGHLY 10:45 P.M. FRIDAY FOR A REPORTED OVERDOSE. A WOMAN HAD REPORTEDLY TAKEN A SIGNIFICANT QUANTITY OF MEDICATION IN AN EFFORT TO HARM HERSELF.
THE WOMAN WAS EVALUATED, AND THE OVERDOSE CLAIMS WERE DETERMINED TO BE FALSE.
ABOUT 90 MINUTES LATER, TWO OFFICERS RETURNED TO THE RESIDENCE AFTER RECEIVING A REPORT THAT THE WOMAN HAD BEEN ASSAULTED BY WILLIAMS.
SHE SAID WILLIAMS WOKE HER UP, SCREAMING ABOUT A MISSING DOG. HE THEN ALLEGEDLY GRABBED HER BY THE NECK AND SQUEEZED, PULLING HER AROUND THE ROOM. WILLIAMS SHOVED THE WOMAN, SHE SAID, CAUSING HER TO FALL BACKWARD AND HIT HER HEAD ON A REFRIGERATOR.
WILLIAMS WAS ARRESTED AT GUNPOINT AFTER HE ALLEGEDLY APPROACHED POLICE OFFICERS WHILE HOLDING A LARGE MACHETE-STYLE KNIFE.
============================
TWO 20-YEAR-OLD CHEYENNE MEN ARE FACING FELONY DRUG CHARGES AFTER POLICE CAUGHT THEM WITH MARIJUANA.
ACCORDING TO AN AFFIDAVIT, TUCKER SMITH AND ELIJAH BROWN WERE PULLED OVER ON NOV. 15 FOR HAVING NO REAR LICENSE PLATE LIGHT.
WHEN THE OFFICER SMELLED MARIJUANA COMING FROM THE CAR AND ASKED IF THERE WAS ANY IN THE CAR, SMITH REPORTEDLY SAID HE HAD A MARIJUANA PIPE IN HIS GLOVE BOX. SMITH ALSO HAD ROUGHLY $200 IN CASH ON HIM.
THE CAR WAS SUBSEQUENTLY SEARCHED AND ABOUT 10 TO 15 BAGGIES EACH CONTAINING APPROXIMATELY 20 GRAMS OF MARIJUANA WERE FOUND IN A BACKPACK REPORTEDLY BELONGING TO BROWN.
BAGGIES WITH MARIJUANA, MULTIPLE PIPES WITH MARIJUANA RESIDUE, A SCALE, MARIJUANA PARAPHERNALIA AND APPROXIMATELY 30 PLASTIC BAGGIES WERE ALSO FOUND.
SMITH AND BROWN WERE ARRESTED AND CHARGED WITH POSSESSION WITH INTENT TO DELIVER MARIJUANA AND FELONY POSSESSION OF MARIJUANA. SMITH WAS ALSO CHARGED WITH CONSPIRACY TO DELIVER MARIJUANA.
SMITH'S BOND WAS SET AT $5,000 CASH OR SURETY AND BROWN'S AT $5,000 CASH. THEIR PRELIMINARY HEARINGS ARE SCHEDULED FOR NOV. 26.
===================================
UNIVERSITY OF WYOMING OFFICIALS HAVE AGREED TO PUT HALF OF ALL FUTURE TUITION INCREASES TOWARD PRIORITIES DETERMINED BY ADMINISTRATORS AND STUDENT GOVERNMENT.
THE BOARD OF TRUSTEES AGREED TO THE CHANGE ON TUESDAY.
REPORTS SAY THAT THE EXISTING POLICY REQUIRED HALF OF ANY TUITION INCREASE TO BE SPENT ON FACULTY AND STAFF INCREASES. THE OTHER HALF WENT TO FUND LIBRARIES, INFORMATION TECHNOLOGY AND ACADEMIC UNIT SUPPORT.
THE NEW POLICY REPLACES THE LIBRARIES, INFORMATION TECHNOLOGY AND ACADEMIC UNITS WITH PRIORITIES DEVELOPED BY MEMBERS OF STUDENT GOVERNMENT AND ADMINISTRATORS "TO ENHANCE STUDENT SUCCESS."
THE ASSOCIATED STUDENTS OF THE UNIVERSITY OF WYOMING HAS FORMED A COMMITTEE TO DEVELOP PROPOSALS ON HOW TUITION INCREASES SHOULD BE SPENT.
UNIVERSITY PRESIDENT LAURIE NICHOLS SAYS THE FUNDING COULD BE FOR ONE-TIME USES OR FOR CONTINUING PROJECTS.