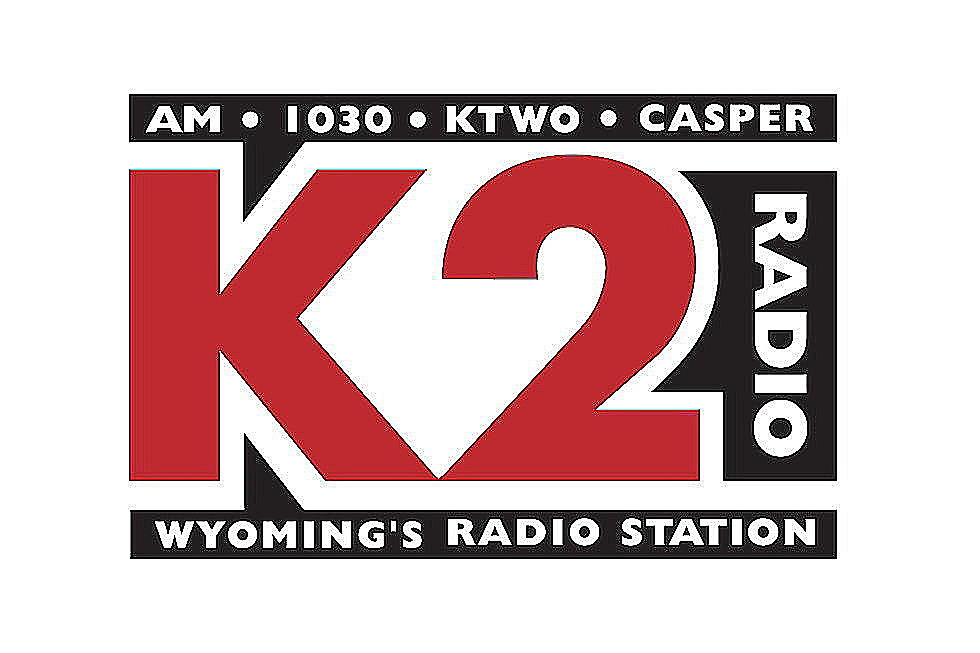 K2 Radio News: Flash Briefing For November 20th, 2018 – Evening
Townsquare Media
AFTER FINAL ARGUMENTS FROM BOTH THE PROSECUTION AND DEFENSE, AND JUDGE'S INSTRUCTIONS, THE CASE AGAINST CASPER BUSINESMAN TONY CERCY ON THIRD DEGREE SEXUAL ASSAULT HAS BEEN HANDED TO THE JURY IN THERMOPOLIS.
AS OF THIS HOUR, THEY ARE STILL DELIBERATING.
===========================
A 13-YEAR-OLD BOY IS BEING TREATED AT A MONTANA HOSPITAL AFTER SUFFERING A GUNSHOT WOUND OVER THE WEEKEND.
===============================
IN AN INTERVIEW WITH LARAMIE LIVE, ALBANY COUNTY ATTORNEY PEGGY TRENT SAID SHE WILL NOT RELEASE THE BODY CAMERA FOOTAGE IN ITS ENTIRETY FROM THE OFFICER INVOLVED SHOOTING IN LARAMIE UNTIL THE INVESTIGATION IS COMPLETE. SHE SAYS SHE EXPECTS IT TO CONCLUDE THE FIRST WEEK OF DECEMBER.
=============================
BLUE CROSS BLUE SHIELD OF WYOMING IS WARNING CUSTOMERS ABOUT A NATIONWIDE WAVE OF ROBOCALLS THAT CLAIM TO BE FROM THE INSURANCE COMPANY.
THE COMPANY SAYS THE CALLS APPEAR TO BE MADE FOR THE PURPOSE OF MARKETING INSURANCE PRODUCTS BY USING THE BLUE CROSS AND BLUE SHIELD BRANDS AND COINCIDE WITH ENROLLMENT PERIODS FOR MEDICARE AND THE FEDERAL EMPLOYEE PROGRAM.
THEY SAY THE ROBOCALLERS' IDENTITY IS MASKED BY "SPOOFING" TECHNOLOGY, MAKING IT EXTREMELY DIFFICULT TO IDENTIFY THE SOURCE AND TAKE ACTION TO STOP THE CALLS. THE TECHNOLOGY ALSO ALLOWS FOR THE SAME CALLS TO APPEAR TO COME FROM DIFFERENT PHONE NUMBERS.
THE COMPANY IS ENCOURAGING CUSTOMERS TO BE VIGILANT, PROTECT THEIR PERSONAL INFORMATION AND GUARD AGAINST PROVIDING PERSONAL INFORMATION DURING CALLS THAT CLAIM TO BE FROM BLUE CROSS.
REPORTING FROM CHEYENNE ... I'M JOY GREENWALD.​
=================================
RBC
=================================
CASPER, Wyo. (AP) - The recent race for Wyoming governor was among the most expensive in state history.
The vast majority of the over $9 million raised was raised before the primaries in August. Mark Gordon spent over $2 million to beat five others in the Republican primary.
Gordon went on to raise almost $800,000 ahead of the general election. Democrat Mary Throne raised $165,000 during that time.
Gordon beat Throne, getting over two-thirds of the vote Nov. 6.
The Casper Star-Tribune reports Gordon and Throne combined spent over $1.3 million during the last weeks of the race. That's compared to a little over $700,000 over the same period in 2010, the last time candidates competed for an open seat in the governor's office.
Gordon spent over $650,000 and Throne almost $240,000 on advertising.