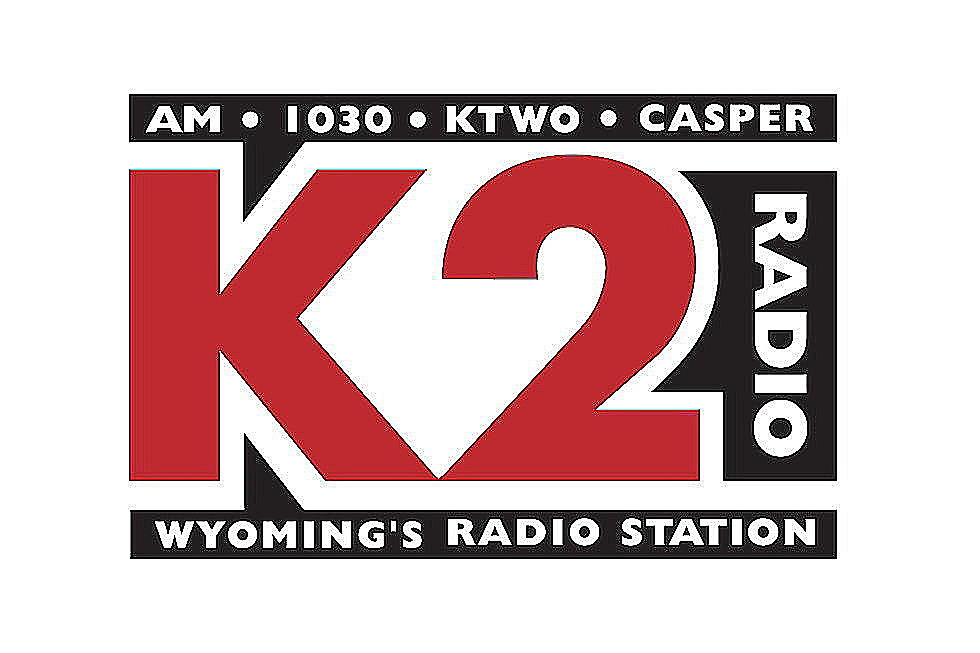 K2 Radio News: Flash Briefing For November 15th, 2018 – Morning
Townsquare Media
THE TRIAL OF CASPER BUSINESSMAN TONY CERCY ON CHARGES OF THIRD DEGREE SEXUAL ASSAULT CONTINUED IN THERMOPOLIS ON WEDNESDAY WITH THE ALLEGED VICTIM'S FATHER TESTIFYING IN THE MORNING.
THEN IN THE AFTERNOON.
THE APPARENTLY INCONSISTENT STORIES OF WHAT HAPPENED TO THE WOMAN CLAIMING CERCY SEXUALLY ASSAULTED HER WERE TOLD BY HER TO THREE PEOPLE SHE WOKE UP EARLY JUNE 25TH OF LAST YEAR.
TWO OF THE EIGHT WITNESSES CALLED BY NATRONA COUNTY DISTRICT ATTORNEY MIKE BLONIGEN TESTIFIED DURING THIRD DAY OF THE TRIAL OF CERCY, WHO WAS ACQUITTED IN FEBRUARY OF FIRST- AND SECOND-DEGREE SEXUAL ASSAULT.
BUT IN FEBRUARY, THE JURY DEADLOCKED ON ONE COUNT OF THIRD-DEGREE SEXUAL ASSAULT.
ON TUESDAY, CERCY'S DEFENSE ATTORNEY PAMELA MACKEY CHIPPED AWAY AT THE ALLEGED VICTIM'S ACCOUNT OF THAT NIGHT, SAYING HER STORIES HAD CHANGED OVER TIME SHOWING THAT THE ASSAULT NEVER HAPPENED AND THAT CERCY WAS INNOCENT.
RYUN OLSON'S AND MARCUS SPURGIN'S TESTIMONIES REVEALED THE ORIGINS OF SOME OF THOSE INCONSISTENT STORIES.
OLSON SAID THE ALLEGED VICTIM SHOOK HIM AWAKE PROBABLY AFTER 3:30 A.M. JUNE 25TH, AND DEMANDED TO KNOW WHERE HER BOYFRIEND WAS, TO WHICH HE RESPONDED SHE TOLD HIM EARLIER THAT NIGHT TO GO BACK TO CASPER.
OLSON SAID SHE THEN TOLD HIM THAT CERCY EXPOSED HIMSELF TO HER.
HE NOTICED SHE WAS STILL DRUNK FROM THE NIGHT BEFORE, WAS SLURRING HER WORDS AND WAS CRYING..
OLSON TOOK HER TO THE BEDROOM OF MARCUS SPURGIN, WHOSE PARENTS OWNED THE TRAILER,
SPURGIN TESTIFIED SHE TOLD HIM AND THAT CERCY WOKE HER WHERE SHE WAS SLEEPING ON A COUCH AT HIS LAKE HOUSE, WAS NEARLY NAKED, WAS LAUGHING, WAS ON TOP OF HER, AND HE TOLD HER HE HAD BEEN TRYING TO HAVE SEX WITH HER.
SHE TOLD SPURGIN SHE WALKED TO THE TRAILER, BUT WASN'T SURE WHETHER THAT WAS FROM CERCY'S HOUSE ABOUT A QUARTER MILE AWAY.
SHE ALSO TOLD HIM THAT SHE FOUGHT OFF CERCY,
AFTER SHE TALKED TO SPURGIN, OLSON SAID HE DROVE HER BACK TO HER PARENTS' CABIN AND LEFT HER AT 3:57 A.M.
THE TRIAL RESUMES THIS MORNING.
==========================
ONE OF WYOMING'S U-S SENATORS WILL HOLD A RANKING POSITION IN WASHINGTON.
REPUBLICAN U.S. SENATOR JOHN BARRASSO HAS BEEN CHOSEN TO SERVE AS CHAIRMAN OF THE REPUBLICAN CONFERENCE, WHICH IS THE NO. 3 LEADERSHIP POSITION FOR SENATE REPUBLICANS, BEGINNING NEXT YEAR.
THE CONFERENCE CHAIRMAN MANAGES THE PRIVATE MEETINGS TO ELECT FLOOR LEADERS, HANDLES DISTRIBUTION OF COMMITTEE ASSIGNMENTS AND HELPS SET LEGISLATIVE PRIORITIES.
THE CHAIRMAN ALSO DRIVES THE CONFERENCE'S MESSAGE, WITH BROADCAST STUDIOS FOR TELEVISION AND RADIO.
BARASSO SAYS THE LEADERSHIP POSITION WILL GIVE WYOMING'S CONGRESSIONAL DELEGATION EVEN MORE OPPORTUNITIES TO ADVANCE WYOMING'S INTERESTS ON A NATIONAL STAGE, SUCH AS QUALITY JOBS, AFFORDABLE HEALTHCARE, LOWER ENERGY COSTS AND A SAFE AND SECURE NATION.
=======================
THE THIRD LARGEST COAL PRODUCER IN WYOMING SAYS IT HAS LAUNCHED A "STRATEGIC ALTERNATIVES" REVIEW THAT INCLUDES CONSIDERING OPTIONS LIKE SELLING THE COMPANY.
CLOUD PEAK ENERGY EMPLOYS ABOUT 850 MINERS AT THE CORDERO ROJO AND ANTELOPE MINES IN CAMPBELL COUNTY IN NORTHEAST WYOMING.
CEO COLIN MARSHAL SAYS IN A STATEMENT THAT IT'S CONTINUING TO ADAPT TO INDUSTRY CHANGES AND "TO POSITION OUR COMPANY FOR FUTURE GROWTH OPPORTUNITIES."
ACCORDING TO FINANCIAL REPORTS FILED TUESDAY, CLOUD PEAK IS ALSO CONSIDERING DOUBLING ITS EXECUTIVES' PAY BETWEEN NOW AND 2020 AS PART OF PLAN TO RETAIN ITS LEADERSHIP TEAM.
THE COMPANY CLOSED ITS OFFICES IN DENVER AND MONTANA EARLIER THIS YEAR TO CUT COSTS.
IT REPORTED A $30-MILLION LOSS FOR THE SECOND QUARTER OF THIS YEAR.
==============================
THE RIVERTON CITY COUNCIL HAS DELAYED VOTING ON AN ORDINANCE THAT WOULD CREATE A LIST OF "HABITUALLY INTOXICATED PERSONS" BARRED FROM PURCHASING ALCOHOL IN RIVERTON
THE COUNCIL LAST WEEK DELAYED THE PROPOSAL UNTIL THE COUNCIL'S FIRST MEETING IN DECEMBER TO GIVE THE CITY TIME TO DISCUSS CONCERNS ABOUT THE PROPOSAL RAISED BY THE AMERICAN CIVIL LIBERTIES UNION.
THE PROPOSED ORDINANCE WOULD MAKE IT UNLAWFUL TO SELL, GIVE AWAY OR OTHERWISE FURNISH AN ALCOHOLIC BEVERAGE TO SOMEONE WHO HAS BEEN DECLARED "HABITUALLY INTOXICATED."
ANYONE WHO FURNISHES ALCOHOL TO SOMEONE ON THE LIST WOULD BE SUBJECT TO A FINE OF UP TO $750.
=============================
GILLETTE, WYO. (AP) - POLICE IN NORTHEAST WYOMING SAY A 14-YEAR-OLD JUNIOR HIGH STUDENT BROUGHT TWO HANDGUNS AND 36 ROUNDS OF AMMUNITION TO SCHOOL AND THREATENED TO SHOOT A STUDENT AND STAFF MEMBERS BECAUSE HE WAS UNHAPPY WITH THEM.
THE GILLETTE NEWS RECORD REPORTS THE STUDENT, WHO GOT THE GUNS FROM HIS PARENTS, WAS TAKEN INTO CUSTODY TUESDAY WITHOUT INCIDENT AND WAS DETAINED AT THE CAMPBELL COUNTY JAIL PENDING CHARGES. THE STUDENT'S NAME WASN'T RELEASED BECAUSE OF HIS AGE.
THE STUDENT WAS CARRYING A 40-CALIBER HANDGUN AND HAD A 9-MM HANDGUN IN HIS LOCKER WHEN ANOTHER STUDENT HEARD HIM MAKING THE THREATS. THAT STUDENT TOLD STAFF WHO CONTAINED THE STUDENT AND CALLED POLICE.
SCHOOLS SUPERINTENDENT ALEX AYERS SAYS THE SCHOOL WAS LOCKED DOWN FOR 90 MINUTES AND OPENED AS SCHEDULED ON WEDNESDAY.