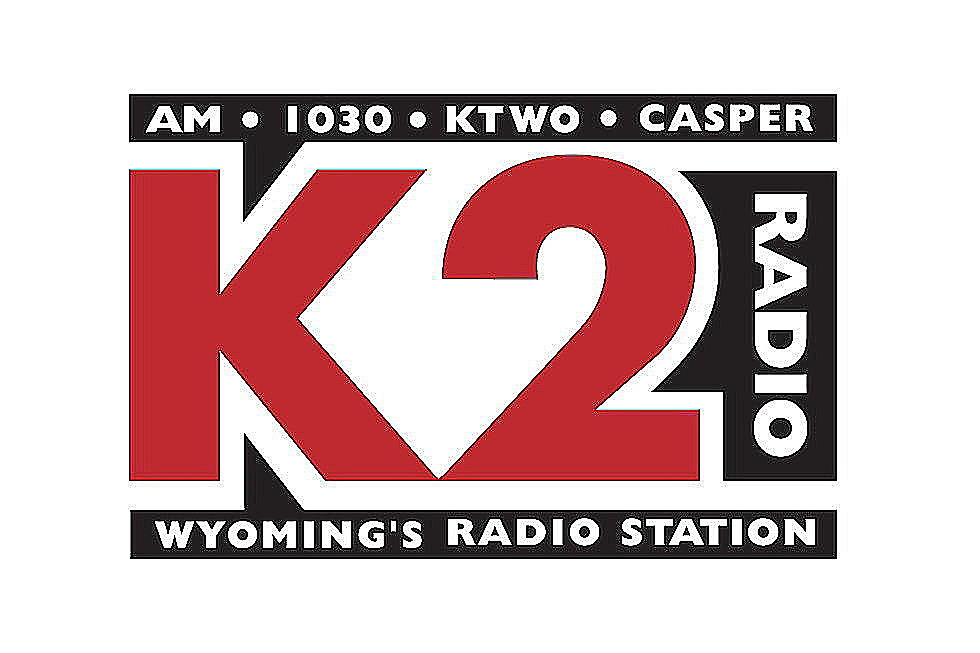 K2 Radio News: Flash Briefing For November 15th, 2018 – Evening
Townsquare Media
THE TRIAL OF CASPER BUSINESSMAN TONY CERCY ON CHARGES OF THIRD DEGREE SEXUAL ASSAULT CONTINUED IN THERMOPOLIS ON WEDNESDAY WITH THE ALLEGED VICTIM'S FATHER TESTIFYING IN THE MORNING.
THEN IN THE AFTERNOON.
THE APPARENTLY INCONSISTENT STORIES OF WHAT HAPPENED TO THE WOMAN CLAIMING CERCY SEXUALLY ASSAULTED HER WERE TOLD BY HER TO THREE PEOPLE SHE WOKE UP EARLY JUNE 25TH OF LAST YEAR.
TWO OF THE EIGHT WITNESSES CALLED BY NATRONA COUNTY DISTRICT ATTORNEY MIKE BLONIGEN TESTIFIED DURING THIRD DAY OF THE TRIAL OF CERCY, WHO WAS ACQUITTED IN FEBRUARY OF FIRST- AND SECOND-DEGREE SEXUAL ASSAULT.
BUT IN FEBRUARY, THE JURY DEADLOCKED ON ONE COUNT OF THIRD-DEGREE SEXUAL ASSAULT.
ON TUESDAY, CERCY'S DEFENSE ATTORNEY PAMELA MACKEY CHIPPED AWAY AT THE ALLEGED VICTIM'S ACCOUNT OF THAT NIGHT, SAYING HER STORIES HAD CHANGED OVER TIME SHOWING THAT THE ASSAULT NEVER HAPPENED AND THAT CERCY WAS INNOCENT.
RYUN OLSON'S AND MARCUS SPURGIN'S TESTIMONIES REVEALED THE ORIGINS OF SOME OF THOSE INCONSISTENT STORIES.
OLSON SAID THE ALLEGED VICTIM SHOOK HIM AWAKE PROBABLY AFTER 3:30 A.M. JUNE 25TH, AND DEMANDED TO KNOW WHERE HER BOYFRIEND WAS, TO WHICH HE RESPONDED SHE TOLD HIM EARLIER THAT NIGHT TO GO BACK TO CASPER.
OLSON SAID SHE THEN TOLD HIM THAT CERCY EXPOSED HIMSELF TO HER.
HE NOTICED SHE WAS STILL DRUNK FROM THE NIGHT BEFORE, WAS SLURRING HER WORDS AND WAS CRYING..
OLSON TOOK HER TO THE BEDROOM OF MARCUS SPURGIN, WHOSE PARENTS OWNED THE TRAILER,
SPURGIN TESTIFIED SHE TOLD HIM AND THAT CERCY WOKE HER WHERE SHE WAS SLEEPING ON A COUCH AT HIS LAKE HOUSE, WAS NEARLY NAKED, WAS LAUGHING, WAS ON TOP OF HER, AND HE TOLD HER HE HAD BEEN TRYING TO HAVE SEX WITH HER.
SHE TOLD SPURGIN SHE WALKED TO THE TRAILER, BUT WASN'T SURE WHETHER THAT WAS FROM CERCY'S HOUSE ABOUT A QUARTER MILE AWAY.
SHE ALSO TOLD HIM THAT SHE FOUGHT OFF CERCY,
AFTER SHE TALKED TO SPURGIN, OLSON SAID HE DROVE HER BACK TO HER PARENTS' CABIN AND LEFT HER AT 3:57 A.M.
THE TRIAL RESUMES THIS MORNING.
==========================
A STATUE COMMEMORATING MILITARY DOGS AND THEIR HANDLERS IS SCHEDULED TO BE UNVEILED AROUND MEMORIAL DAY WEEKEND NEXT YEAR AT THE STATE OF WYOMING VETERANS MEMORIAL PARK IN CODY.
THE WAR AND SERVICE DOG MEMORIAL STATUE WAS INSPIRED BY POWELL RESIDENT AND IRAQI WAR VETERAN MATT BESSLER AND HIS LATE DOG, MIKE, THAT WAS KILLED BY A BICYCLIST IN OCTOBER 2015 AFTER THE TWO WERE DISCHARGED.
THE STATUE WAS ORIGINALLY SET TO BE UNVEILED IN JUNE 2017, BUT WAS DELAYED FOR VARIOUS REASONS.
WYOMING VETERANS MEMORIAL PARK FOUNDATION MEMBER WARREN CHENEY SAYS THE EXACT DAY FOR THE UNVEILING WILL THE CITY'S DECISION BECAUSE IT WILL BE ON CITY PROPERTY.
ONLY THREE OTHER STATUES LIKE THE FUTURE CODY MONUMENT CURRENTLY EXIST IN THE UNITED STATES.
========================
WYOMING GOV.-ELECT MARK GORDON HAS NAMED CO-CHAIRS TO LEAD HIS TRANSITION COMMITTEE.
GORDON ANNOUNCED TUESDAY THAT PAT ARP, THE CURRENT WYOMING DEPUTY STATE TREASURER, AND GALE GERINGER, WHO WAS GORDON'S CAMPAIGN MANAGER, WILL SERVE AS CO-CHAIRS OF HIS TRANSITION TEAM.
ARP AND GERINGER WILL ASSIST GORDON IN SETTING UP HIS GUBERNATORIAL OFFICE, GUIDE STAFFING DECISIONS, ADMINISTRATIVE PROCEDURES AND INITIAL POLICY ROLLOUTS.
IN A STATEMENT, GORDON SAYS THE TWO WILL ENSURE A SEAMLESS TRANSITION THAT WILL ENABLE HIS TEAM TO HIT THE GROUND RUNNING EFFECTIVELY ON DAY ONE AS GOVERNOR.
THE REPUBLICAN WON THE JOB IN LAST WEEK'S ELECTION. HE WILL SUCCEED MATT MEAD, WHO WAS TERM-LIMITED.
================================
THE THIRD LARGEST COAL PRODUCER IN WYOMING SAYS IT HAS LAUNCHED A "STRATEGIC ALTERNATIVES" REVIEW THAT INCLUDES CONSIDERING OPTIONS LIKE SELLING THE COMPANY.
CLOUD PEAK ENERGY EMPLOYS ABOUT 850 MINERS AT THE CORDERO ROJO AND ANTELOPE MINES IN CAMPBELL COUNTY IN NORTHEAST WYOMING.
CEO COLIN MARSHAL SAYS IN A STATEMENT THAT IT'S CONTINUING TO ADAPT TO INDUSTRY CHANGES AND "TO POSITION OUR COMPANY FOR FUTURE GROWTH OPPORTUNITIES."
ACCORDING TO FINANCIAL REPORTS FILED TUESDAY, CLOUD PEAK IS ALSO CONSIDERING DOUBLING ITS EXECUTIVES' PAY BETWEEN NOW AND 2020 AS PART OF PLAN TO RETAIN ITS LEADERSHIP TEAM.
THE COMPANY CLOSED ITS OFFICES IN DENVER AND MONTANA EARLIER THIS YEAR TO CUT COSTS.
IT REPORTED A $30-MILLION LOSS FOR THE SECOND QUARTER OF THIS YEAR.
==============================
RIVERTON, WYO. (AP) - THE RIVERTON CITY COUNCIL HAS DELAYED VOTING ON AN ORDINANCE THAT WOULD CREATE A LIST OF "HABITUALLY INTOXICATED PERSONS" BARRED FROM PURCHASING ALCOHOL IN RIVERTON....