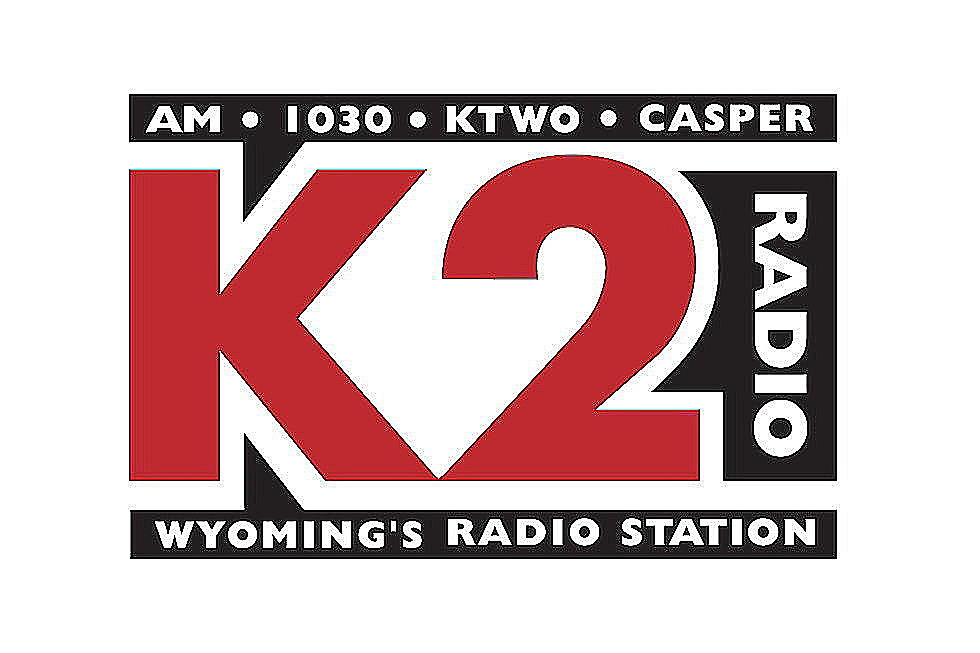 K2 Radio News: Flash Briefing For November 14th, 2018 – Evening
Townsquare Media
THE WOMAN WHO SAID SHE WAS SEXUALLY ASSAULTED BY CASPER BUSINESSMAN TONY CERCY SAID TUESDAY THAT SHE DIDN'T WANT TO REPORT WHAT HAPPENED ON JUNE 25, 2017, BECAUSE SHE FEARED WHAT HE MIGHT DO TO HER, THAT SHE DIDN'T WANT HER PARENTS TO KNOW HOW DRUNK SHE WAS THAT WEEKEND, AND THAT SHE WOULD BE PUBLICLY HUMILIATED.
THE NOW 22-YEAR OLD WOMAN TOOK THE STAND ON THE SECOND DAY OF THE SCHEDULED EIGHT-DAY TRIAL AT THE HOT SPRINGS COUNTY COURT HOUSE, WHERE CERCY IS ON TRIAL ON ONE COUNT OF THIRD-DEGREE SEXUAL ASSAULT.
UNDER QUESTIONING BY NATRONA COUNTY DISTRICT ATTORNEY MIKE BLONIGEN, SHE RECOUNTED WHAT HAPPENED THAT WEEKEND WHEN SHE AND A GROUP OF FRIENDS WERE BOATING AT DRINKING HEAVILY AT ALCOVA LAKE AND LATER WENT TO CERCY'S HOUSE WHERE SHE PASSED OUT AND AWOKE TO FIND HIM PERFORMING ORAL SEX.
SHE SAID SHE PUSHED HIM AWAY, SENT ABOUT 40 CALLS AND MESSAGES TO FRIENDS AND HER FORMER BOYFRIEND BEGGING FOR HELP UNTIL CERCY DROVE HER TO A FRIEND'S TRAILER AND TOLD HER HE WOULD KILL HER AND HIMSELF IF SHE TOLD ANYONE.
DESPITE PLEAS FROM FRIENDS, SHE RESISTED REPORTING THE CRIME AND A MEDICAL EXAMINATION UNTIL HER FATHER HEARD RUMORS ABOUT WHAT HAPPENED AND CONFRONTED HER THREE DAYS AFTER THE ALLEGED INCIDENT.
HOWEVER, CERCY'S LEAD DEFENSE ATTORNEY PAMELA MACKEY CITED THAT AND OTHER STATEMENTS TO FRIENDS AND AUTHORITIES AS EXAMPLES OF AN INCONSISTENT NARRATIVE THAT SHOWS THE ASSAULT NEVER HAPPENED AND THAT HE IS INNOCENT.
MACKEY RECOUNTED SOME OF HER PREVIOUS TESTIMONY AND STATEMENTS TO FRIENDS AND LAW ENFORCEMENT THAT SHOWED SHE CHANGED HER STORY ABOUT THE ALLEGED ASSAULT NUMEROUS TIMES,
SHE ADDED BLONIGEN AND OTHER ATTORNEYS COACHED HER ABOUT WHAT TO SAY, AND THAT SHE INTENDED TO FILE A CIVIL LAWSUIT AGAINST CERCY.
THE ALLEGED VICTIM DENIED THOSE AND OTHER ASSERTIONS.
==============================
=================================
OIL PRICES HAVE FALLEN PRECIPITOUSLY IN THE LAST COUPLE OF WEEKS, FROM OVER $70 A BARREL TO THE $50 RANGE.
AND WHEN THE ADMINISTRATION RESTORED SANCTIONS ON IRAN, THE PRICE WAS SUPPOSED TO GO BACK UP.
BUT DAN MCTEAGUE OF GASBUDDY DOT COM SAYS A FUNNY THING HAPPENED ON THE WAY BACK TO 70...
AND THAT WILL HAVE AN EFFECT ON DOMESTIC OIL PRODUCTION...
MEANWHILE GASOLINE PRICES ACROSS THE COUNTRY ARE FALLING.
===============================
WITH WINTER COMING SOON, THE CITY OF CASPER WANTS TO REMIND RESIDENTS THAT IT IS ILLEGAL TO STORE A RECREATIONAL VEHICLE, BOAT, CAMPER, OR OTHER TRAILER ON THE STREET FOR MORE THAN FIVE DAYS IN ANY 30-DAY PERIOD.
THEY NEED TO BE MOVED BECAUSE THEY CAN COMPLICATE KEEPING STREETS CLEAR WITH BLOWING SNOW, POOR VISIBILITY, ICY ROAD CONDITIONS, WIND ROWS AND OTHER HAZARDS.
RVS, BOATS, CAMPERS AND TRAILERS THAT REMAIN ON THE STREET FOR MORE THAN FIVE DAYS MAY RECEIVE A NOTICE OF VIOLATION.
RECREATIONAL VEHICLES MAY BE STORED ON PRIVATE PROPERTY, BUT THEY MUST NOT BLOCK SIGHT LINES OF STREETS.
FOR MORE INFORMATION, CONTACT THE CODE ENFORCEMENT DEPARTMENT AT 235-8254 OR AT THE CITY'S WEBSITE.