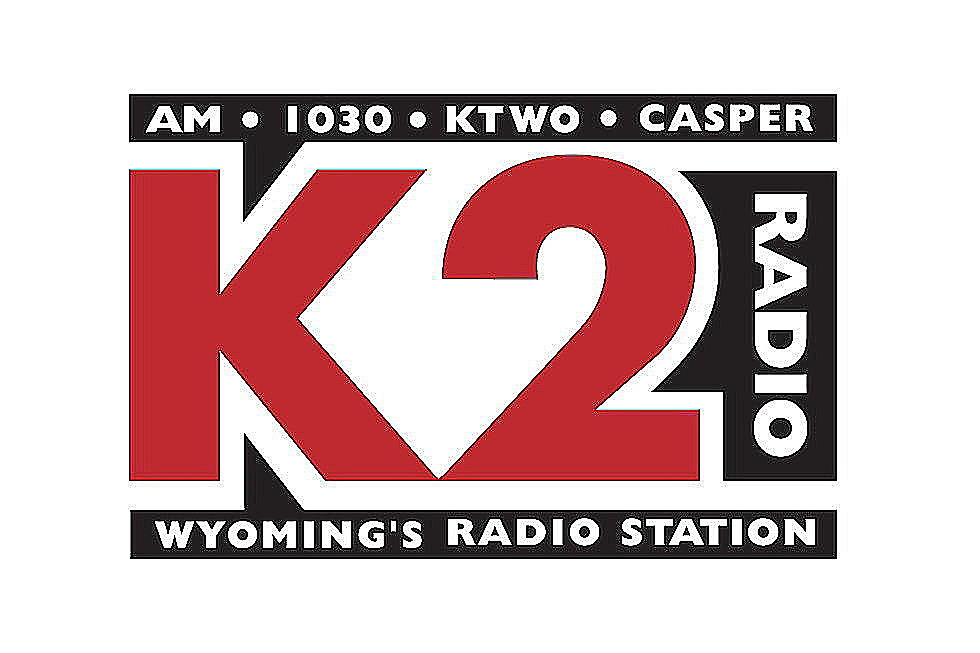 K2 Radio News: Flash Briefing For January 9th, 2019 – Morning
Townsquare Media
CASPER'S NEW MAYOR OUTLINED THE CHALLENGES FACING THE CITY IN THE SHORT AND LONG TERM, AS WELL AS TOUTING THE ADVANTAGES OF BEING HERE.
MAYOR CHARLIE POWELL AND VICE MAYOR SEAN JOHNSON WERE UNANIMOUSLY ELECTED BY COUNCIL AND TOOK THEIR OATHS OF OFFICE AT THE FIRST MEETING OF THE YEAR AT CITY HALL ON TUESDAY.
POWELL SUCCEEDS RAY PACHECO AS MAYOR, AND PACHECO REMAINS ON THE COUNCIL.
THE OATHS CAME AFTER THE SWEARING IN OF NEW COUNCIL MEMBERS KEN BATES AND STEVE FREEL.
COUNCIL MEMBERS ALSO SAID THEIR FAREWELLS TO OUTGOING MEMBERS JESSE MORGAN, DALLAS LAIRD, AND KENYNE HUMPHREY.
POWELL SAID HE WAS MAYOR FIVE YEARS AGO WHEN THE PRICE OF OIL DROPPED TO $20 A BARREL, WHICH HAD A DISASTROUS EFFECT ON CITY REVENUES.
HE SAID THE CITY IMPLEMENTED A HIRING FREEZE AND THE ELIMINATION OF 60 STAFF POSITIONS.
THE CITY NOW NEEDS TO FIX THE HEALTH INSURANCE PROGRAM FOR ITS EMPLOYEES, BALANCE THE BUDGET, PAY $1.7 MILLION TO THE STATE BECAUSE A COMPANY OUT OF NATRONA COUNTY MISTAKENLY PUT THAT MONEY IN THE CITY'S TREASURY, SHORE UP STAFF COMPENSATION, AND ADDRESS RECRUITMENT AND RETENTION OF OFFICERS IN THE POLICE DEPARTMENT.
LONG-TERM ISSUES INCLUDE SIGNIFICANT UPGRADES TO THE CITY'S WATER AND WASTEWATER TREATMENT PLANTS, AND EMBARK ON A $50 MILLION PROJECT TO UPGRADE THE STORM WATER SEWER SYSTEM.
POWELL ALSO NOTED SOME OF THE CITY'S PROGRESS IN RECENT YEARS INCLUDING THE RIVER RECLAMATION, THE DAVID STREET STATION, UPCOMING CAPITAL PROJECTS INCLUDING THE NEW STATE OFFICE BUILDING AND THE RENOVATION OF MIDWEST AVENUE, A GOOD CITY STAFF, AND THAT THE CITY IS VIRTUALLY DEBT FREE.
============================
A NATRONA COUNTY CIRCUIT COURT JUDGE SAID THE CRIME OF STRANGULATION OF A HOUSEHOLD MEMBER IS COMPARABLE TO ATTEMPTED MURDER, AND THOSE ACCUSED DESERVE HIGH BONDS.
JUDGE MICHAEL PATCHEN MADE THAT STATEMENT DURING THE INITIAL APPEARANCES MONDAY OF THREE MEN WHO HEARD CHARGES OF STRANGULATION AND OTHER COUNTS.
IN EXPLAINING HIS REASONING, PATCHEN SAID STRANGULATION CAN CAUSE PEOPLE TO BECOME UNCONSCIOUS IN FIVE TO 10 SECONDS AND THEY CAN DIE IN 30 SECONDS.
HE ADDED THERE ARE LONG-TERM EFFECTS BECAUSE EVEN THE BRIEF INTERRUPTION OF THE FLOW OF BLOOD TO THE BRAIN CAN LEAD TO AN INCREASED RISK OF STROKE MONTHS OR YEARS LATER.
PATCHEN REACTED WITH THESE COMMENTS WHEN 45-YEAR-OLD AARON MIRACLE OBJECTED TO A $30,000 BOND SET FOR ONE COUNT OF STRANGULATION AND TWO MISDEMEANOR COUNTS OF POSSESSION OF A CONTROLLED SUBSTANCE.
PATCHEN ALSO SET A $30,000 BOND FOR 22-YEAR-OLD TREVOR LATIMORE WHO WAS CHARGED WITH STRANGULATION OF A HOUSEHOLD MEMBER AND ONE COUNT OF POSSESSION OF A CONTROLLED SUBSTANCE.
THE EFFECTS OF STRANGULATION WERE SEEN WHEN LATIMORE'S ALLEGED VICTIM COMPLAINED ABOUT PAIN IN HER NECK, THAT HER VOICE WAS DIFFERENT, THAT SHE HAD A HEADACHE, AND THAT SHE WAS DIZZY
PATCHEN SET A $40,000 BOND FOR 32-YEAR-OLD AUSTIN SMITH WHO WAS CHARGED WITH STRANGULATION OF A HOUSEHOLD MEMBER, ONE COUNT OF DOMESTIC BATTERY, AND ONE COUNT OF INTERFERENCE WITH A 911 CALL.
PATCHEN SAID THAT BOND WAS WARRANTED BECAUSE THE POLICE REPORT NOTED A FIREARM WAS INVOLVED IN THE ALTERCATION.
================================
WYOLOTTO HAS TRANSFERRED OVER $2.8 MILLION IN PROFITS TO THE STATE TREASURER'S OFFICE FOR DISTRIBUTION TO LOCAL CITIES, TOWNS AND COUNTIES.
WYOLOTTO CEO JON CLONTZ SAYS IT'S THE MOST MONEY THE LOTTERY HAS TRANSFERRED IN A QUARTER TO LOCAL GOVERNMENTS SINCE LAUNCHING IN 2014, DOUBLING THE LAST QUARTERLY TRANSFER OF $1.4 MILLION.
"WE'RE REALLY EXCITED ABOUT THIS. OUR GOAL IS TO MAXIMIZE REVENUE TO THE STATE, THIS IN ONE WAY THAT WE DO THAT, AND WE'RE REALLY PROUD OF THIS RECENT TRANSFER."
THIS IS THE FIFTH CONSECUTIVE TRANSFER TO THE STATE OF OVER $1 MILLION, BRINGING THE TOTAL TRANSFER AMOUNT TO OVER $13.6 MILLION SINCE APRIL 2016.
=============================
A SCARY SITUATION ON A WINDY AND SNOW COVERED HIGHWAY IN SOUTHERN WYOMING, COULD HAVE BEEN MUCH WORSE FOR ONE HIGHWAY PATROL TROOPER.
THE WYOMING HIGHWAY PATROL SAYS AT AROUND 1:40PM ON MONDAY, THE UNIDENTIFIED TROOPER WAS ASSISTING A STRANDED MOTORIST ON US HIGHWAY 287 AT MILEPOST 4 JUST NORTH OF RAWLINS.
AN EMPTY TRACTOR TRAILER GOING IN THE OPPOSITE DIRECTION, WAS PASSING BY WHEN THE DRIVER LOST CONTROL AND THE TRAILER ENDED UP HITTING THE TROOPER'S PATROL CAR.
THE TROOPER WAS IN THE VEHICLE AT THE TIME AND WAS WEARING HIS SEAT-BELT.
THE INCIDENT HAPPENED DURING A TIME WHEN WYDOT HAD ISSUED AN EXTREME BLOW OVER RISK, FOR LIGHT AND HIGH PROFILE VEHICLES IN THE AREA.
================================
GASOLINE PRICES ARE FINALLY FALLING IN WYOMING AS THEY HAVE BEEN AROUND THE COUNTRY.
PATRICK DEHAAN OF GASBUDDY DOT COM SAYS THAT WE ARE SEEING SOME PRETTY LOW PRICES AROUND THE STATE.
BUT, OIL PRICES ARE FINALLY TICKING UP A BIT, SO WILL GASOLINE PRICES SOON START RISING AGAIN?
ADD TO THAT THE SWITCH TO MORE EXPENSIVE SUMMER GAS IS COMING.
MEANWHILE, THE GOOD NEWS IN THE OIL PATCH IS THAT PRICES ARE FINALLY HEADIING IN THE RIGHT DIRECTION.