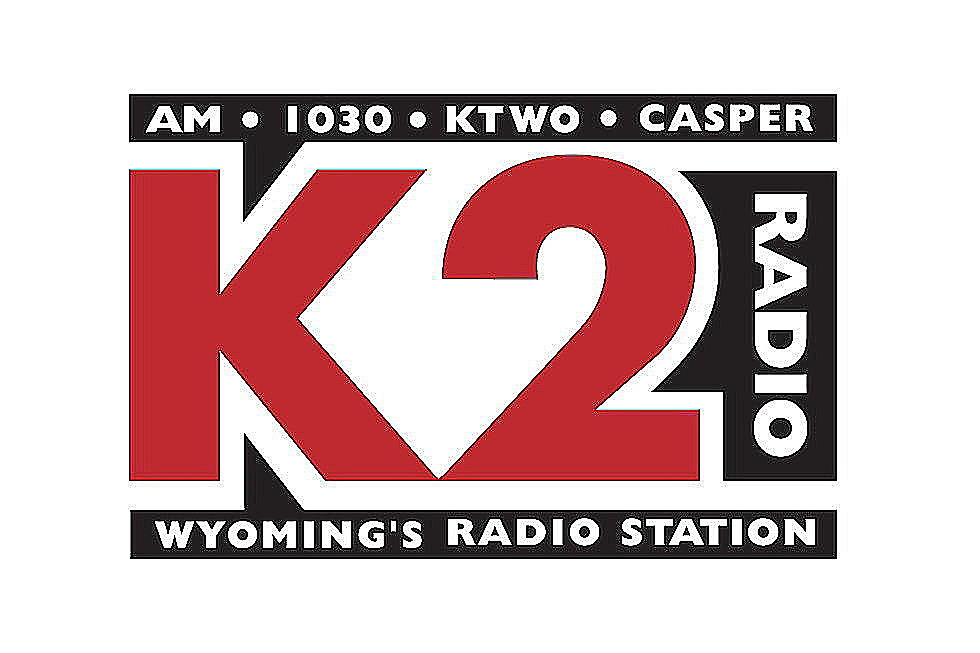 K2 Radio News: Flash Briefing For January 8th, 2019 – Morning
Townsquare Media
TWO DEATHS REPORTED IN RIVERTON DURING THE WEEKEND ARE BEING INVESTIGATED AS A DOUBLE HOMICIDE.
THE RIVERTON POLICE DEPARTMENT SAYS OFFICERS RESPONDED TO A RESIDENCE IN THE 1100 BLOCK OF EAST MAIN STREET SHORTLY AFTER NOON SATURDAY FOR A REPORT OF TWO UNRESPONSIVE SUBJECTS.
POLICE DETERMINED THAT BOTH A MALE AND FEMALE SUBJECT, BOTH IN THEIR EARLY 30S, SUSTAINED INJURIES THAT RESULTED IN THEIR DEATHS.
MONDAY, CAPTAIN TODD BYERLY IDENTIFIED THE TWO PEOPLE AS JOCELYN WATT AND RUDY PEREZ, BOTH 30 AND OF RIVERTON.
BYERLY SAID NO FURTHER INFORMATION COULD BE IMMEDIATELY RELEASED, INCLUDING DETAILS ABOUT HOW THE TWO DIED.
THE POLICE DEPARTMENT HAS ASKED PEOPLE WHO MAY HAVE VIDEO OR PHOTOS OF THE AREA FRIDAY EVENING AND NIGHT TO SHARE COPIES WITH THE DEPARTMENT.
====================
CREWS HAVE REOPENED A HIGHWAY IN WESTERN WYOMING THAT HAD BEEN CLOSED BECAUSE OF AN AVALANCHE.
THE WYOMING DEPARTMENT OF TRANSPORTATION SENT OUT AN ALERT AT ABOUT 10 A.M. MONDAY, THAT AN AVALANCHE IN THE HOBACK CANYON HAD CLOSED U.S. HIGHWAY 189 AND 191 BETWEEN BONDURANT AND HOBACK JUNCTION, SOUTH OF JACKSON.
THE HIGHWAY WAS REOPENED BY EARLY AFTERNOON.
THE AVALANCHE BURIED THE ROADWAY IN ABOUT 8 FEET (2.4 METERS) OF SNOW, HOWEVER NO VEHICLES WERE CAUGHT IN THE AVALANCHE.
===========================
WYOMING'S NEW GOVERNOR SAYS FISCAL PRUDENCE IS THE KEY TO THE STATE'S FUTURE...
===============================
GRAND TARGHEE RESORT IN NORTHWEST WYOMING IS CELEBRATING ITS 50TH WINTER SEASON THIS YEAR.
THE RESORT NEAR THE SMALL TOWN OF ALTA WAS BUILT IN 1969 AND ORIGINALLY OPENED WITH OVER 2,000 SKIERS PAYING $4.75 TO HIT THE NEW SLOPES ON FRED'S MOUNTAIN.
SINCE THAT OPENING DAY, TARGHEE'S STORY HAS BEEN ONE OF INCREMENTAL CHANGE AND INDEPENDENT OWNERSHIP.
THE RESORT SURVIVED AN ARSON FIRE IN MARCH 1990 THAT DESTROYED A BASE-AREA DAY LODGE WITH RESTAURANTS, SKI SHOPS AND ADMINISTRATIVE OFFICES.
GOING FORWARD, RESORT MARKETING DIRECTOR JENNIE WHITE SAYS GRAND TARGHEE WANTS TO STICK TO ITS ROOTS OF BEING AN INDEPENDENTLY OWNED PIECE OF THE LOCAL ECONOMY THAT HELPS MAKE THE AREA SUSTAINABLE FOR FAMILIES.
====================================
A BLOW-UP FROSTY THE SNOWMAN SURVIVED AN ATTACK BY AN INTOXICATED WOMAN EARLY MONDAY MORNING.
A CASPER POLICE REPORT SAYS TWO OFFICERS RESPONDED TO A DISTURBANCE AT IN THE 400 BLOCK OF SOUTH CENTER STREET AT 2:47 A.M. WHERE ALEXIS BURNS WENT TO AN APARTMENT ON THE SECOND FLOOR OF THE BUILDING, BANGED ON THE DOOR AND BARGED INSIDE WHEN THE MALE RESIDENT OPENED THE DOOR.
HE TOLD POLICE HE DID NOT KNOW BURNS.
SHE REPEATEDLY TOLD HIM TO SIT DOWN, BUT HE PICKED HER UP AND PUSHED HER OUTSIDE.
HE LOCKED THE DOOR, CALLED POLICE, AND HEARD HER SCREAMING AND YELLING OUTSIDE.
THEN IT GOT REALLY WEIRD.
ONE OF THE RESPONDING OFFICERS SAW BURNS WRESTLING WITH A BLOW UP SNOWMAN CHRISTMAS DECORATION.
SHE THEN RAN TOWARD HIS VEHICLE AND ATTEMPTED TO GET INSIDE, AND SCREAMED 'HELP ME' AND 'I WANT MY MOM.'
THE OFFICER IDENTIFIED BURNS, WHO WAS VERY INTOXICATED AND VERY SCARED.
BURNS POINTED TO THE BLOW-UP FROSTY AND ASKED "WHO THOSE PEOPLE WERE."
THE OFFICER RESPONDED THAT IT WAS AN INFLATABLE SNOWMAN AND CHRISTMAS DECORATION, TO WHICH BURNS BECAME EXTREMELY RELIEVED AND WAS NO LONGER SCARED.
HOWEVER, SHE DIDN'T CO-OPERATE WITH THE OFFICER WHO ASKED HER WHAT WAS WRONG, BUT SHE WOULDN'T TELL HIM.
HE PUT BURNS IN HIS CAR BECAUSE OF THE COLD, AND ASKED HER AGAIN WHY SHE NEEDED HELP.
SHE GAVE HIM AN ADDRESS AND DEMANDED THE OFFICER TAKE HER THERE LIKE HE WAS A TAXI DRIVER, AND WANTED HIM TO TAKE HER DAD SOMEWHERE THAT WAS WHAT HER GOD WANTED HIM TO DO.
THE OTHER OFFICER TRIED TO ASK HER QUESTIONS AND SHE SCREAMED PROFANITIES AT HIM.
BURNS WAS ARRESTED FOR PUBLIC INTOXICATION AND MALICIOUS MISCHIEF, AND BOOKED INTO THE COUNTY JAIL.
THE INFLATABLE SNOWMAN WAS STILL STANDING MONDAY AFTERNOON.