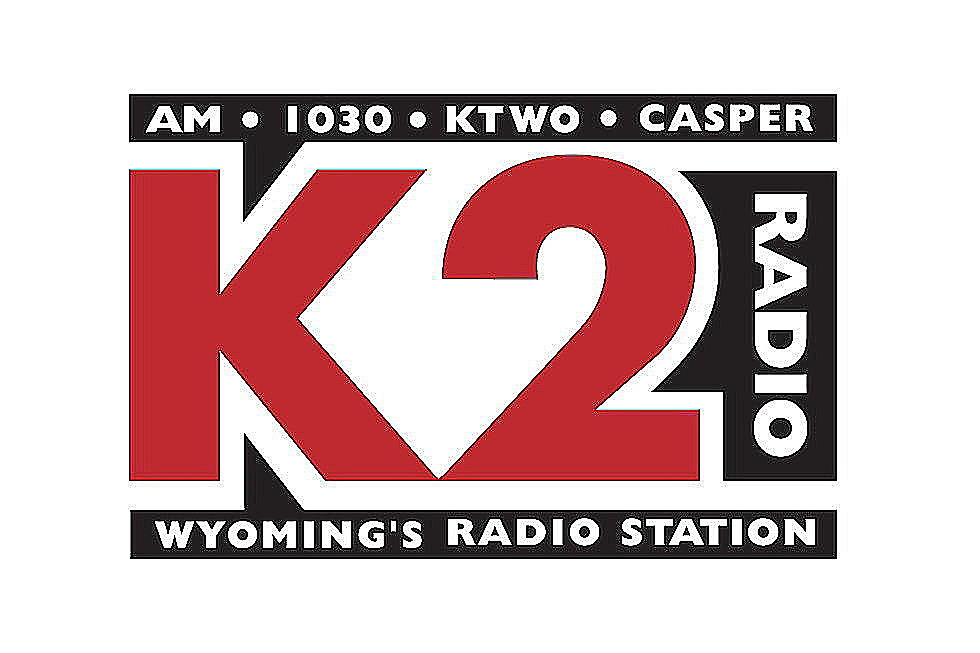 K2 Radio News: Flash Briefing For January 7th, 2019 – Morning
Townsquare Media
THE RIVERTON POLICE DEPARTMENT IS INVESTIGATING TWO UNRELATED INCIDENTS ABOUT THREE DEATHS.
CHIEF ERIC MURPHY SAID SATURDAY POLICE WERE INVESTIGATING ONE DEATH AS A SUICIDE AND THE OTHER TWO DEATHS AS SUSPICIOUS, BUT HE DECLINED TO SPECIFY WHAT SUSPICIOUS MEANT.
MURPHY SAID POLICE INITIALLY THOUGHT THE INCIDENTS WERE RELATED BECAUSE THE INITIAL REPORTS CAME ALMOST SIMULTANEOUSLY ABOUT 12:30 P.M. SATURDAY.
THE SUICIDE WAS AT A HOTEL IN THE 400 BLOCK OF NORTH FEDERAL BOULEVARD, AND THE TWO OTHER DEATHS OCCURRED IN A RESIDENCE IN THE 1100 BLOCK OF EAST MAIN STREET.
POLICE SAY NOW THAT THE TWO DEATHS ARE BEING LABELED A DOUBLE HOMICIDE.
AND THE POLICE DEPARTMENT IS NOW CALLING THEM A DOUBLE HOMICIDE.
IT ALSO HAS CALLED THE WYOMING DIVISION OF CRIMINAL INVESTIGATION FOR ASSISTANCE BECAUSE A RIVERTON OFFICER IS ON A DCI TASK FORCE, WHICH ENABLES THE POLICE DEPARTMENT TO USE THE DIVISION'S EQUIPMENT.
SATURDAY, POLICE AND THE DCI WERE USING EQUIPMENT TO MAKE A THREE-DIMENSIONAL SCAN AND MODEL OF THE HOUSE INCLUDING INTERIOR ROOMS AND THEIR CONTENTS.
=======================
CASPER, WYO. (AP) - THE WYOMING STATE GEOLOGICAL SURVEY SAYS MORE THAN 2,500 EARTHQUAKES WERE RECORDED IN THE STATE OVER THE LAST YEAR, BUT MOST WERE NEVER NOTICED BY RESIDENTS.
THE SURVEY'S GEOLOGICAL HAZARDS REPORT RELEASED THURSDAY SHOWS THAT NINE EARTHQUAKES REACHED A MAGNITUDE OF FIVE OR GREATER AND DOZENS EXCEEDED MAGNITUDE 2.5.
SETH WITTKE, A MANAGER OF THE SURVEY'S GEOLOGICAL HAZARDS DIVISION, SAYS PEOPLE DO NOT USUALLY FEEL EARTHQUAKES UNDER MAGNITUDE 2.5.
YELLOWSTONE NATIONAL PARK WAS THE EPICENTER OF MUCH OF STATE'S EARTHQUAKE ACTIVITY.
THE YELLOWSTONE CALDERA AND THE MOVEMENT OF FLUIDS UNDERGROUND AND ON THE SURFACE ACCOUNT FOR PART OF THE ACTIVITY.
=============================
TWO PEOPLE ARE DEAD AS A RESULT OF A 2 VEHICLE COLLISION IN EAST-CENTRAL WYOMING.
THE WYOMING HIGHWAY PATROL SAYS THE COLLISION OCCURED SOMETIME AFTER 6 P-M THURSDAY ON U-S HIGHWAY 18-20, AT MILEPOST 38, OR ROUGHLY 2 MILES WEST OF LUSK.
A VEHICLE DRIVEN BY 76-YEAR OLD EWART JOHNSON OF MANVILLE WAS HEADING WESTBOUND ON THE HIGHWAY, WHEN THE VEHICLE CROSSED THE CENTER LINE AND COLLIDED HEAD ON WITH ANOTHER VEHICLE, DRIVEN BY 29-YEAR OLD KYLE BLAKE OF LUSK, WHO WAS GOING THE OPPOSITE WAY.
BLAKE WAS WEARING HIS SEAT-BELT, BUT JOHNSON WAS NOT.
BOTH DIED AT THE SCENE OF THE CRASH, AS A RESULT OF THEIR INJURIES.
THE PATROL ADDS SO FAR THIS YEAR, THERE HAVE BEEN 3 FATALITIES ON WYOMING HIGHWAYS COMPARED TO ZERO AT THIS TIME LAST YEAR, ZERO AT THIS TIME IN 2017, AND 1 AT THIS TIME IN 2016.
=============================
THE NATRONA COUNTY SHERIFF'S OFFICE IS LOOKING FOR AN SEX OFFENDER INMATE FROM FREMONT COUNTY WHO WAS REPORTED ESCAPED FROM THE CASPER RE-ENTRY CENTER ON THURSDAY.
SERGEANT AARON SHATTO SAID FRIDAY THAT TWENTY-SIX-YEAR-OLD CODY SCHLOSSER, 26, DID NOT RETURN FROM WORK ON THURSDAY.
SCHLOSSER IS DESCRIBED AS A WHITE MALE, 6 FEET 3 INCHES TALL, 210 POUNDS, WITH BLOND HAIR AND BLUE EYES.
HE WAS SENTENCED IN FREMONT COUNTY IN MARCH 2016 TO THREE-AND-A-HALF YEARS TO EIGHT YEARS FOR KIDNAPPING AND SEXUAL ASSAULT.
ACCORDING TO THE WYOMING DIVISION OF CRIMINAL INVESTIGATION, HE WAS REGISTERED AS A LIFETIME SEX OFFENDER ON AUG. 5, 2014.
IF YOU SEE HIM, DO NOT APPROACH HIM.
INSTEAD, PLEASE CONTACT THE NATRONA COUNTY SHERIFF'S OFFICE OR YOUR LOCAL LAW ENFORCEMENT AGENCY.
=======================
A CHEYENNE MAN CHARGED WITH KILLING HIS GIRLFRIEND'S 2-YEAR-OLD SON HAS PLEADED GUILTY UNDER A PLEA DEAL THAT WILL ALLOW HIM TO AVOID THE DEATH PENALTY.
26-YEAR-OLD JOHN BARRETT PLEADED GUILTY FRIDAY IN LARAMIE COUNTY DISTRICT COURT TO AN AMENDED CHARGE OF SECOND-DEGREE MURDER AND AGGRAVATED CHILD ABUSE. IN EXCHANGE FOR HIS PLEA, THREE OTHER COUNTS WERE DISMISSED.
BARRETT TOLD THE COURT THAT HE PUNCHED THE CHILD IN THE STOMACH AND KILLED HIM WHILE HE WAS BABYSITTING THE BOY AND HIS TWIN BROTHER ON MAY 22, 2017.
BARRETT'S ATTORNEY, DIANE LOZANO, ASKED JUDGE CATHERINE ROGERS TO ACCEPT THE PLEA DEAL AND PROCEED IMMEDIATELY TO SENTENCING, SAYING "THIS AGREEMENT REPRESENTS THE BEST OF THE JUSTICE SYSTEM."
ROGERS AGREED TO THE DEAL AND SENTENCED BARRETT TO CONSECUTIVE SENTENCES OF 50 YEARS TO LIFE AND 20 TO 25 YEARS. SHE ALSO AGREED TO ALLOW BARRETT TO SERVE THE 20 TO 25 YEAR SENTENCE FOR AGGRAVATED CHILD ABUSE FIRST.