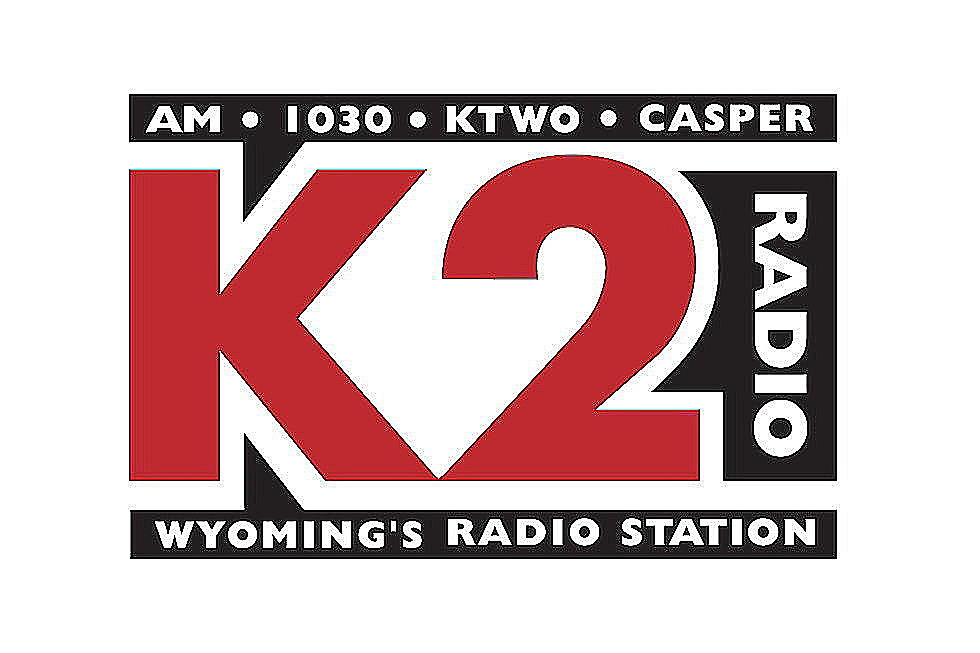 K2 Radio News: Flash Briefing For December 7th, 2018 – Morning
Townsquare Media
A MAN WHO KIDNAPPED A 95-YEAR-OLD WOMAN, BOUND HER WITH DUCT TAPE AND PUT HER INTO THE TRUNK OF HER OWN CAR BEFORE LEADING POLICE ON A HIGH-SPEED CHASE IN MARCH WILL LIKELY SPEND MOST OF HIS LIFE IN PRISON.
DISTRICT JUDGE CATHERINE WILKING SENTENCED 21-YEAR-OLD KYLE MCCABE MARTIN TO A PRISON TERM OF 75 YEARS TO LIFE FOR AGGRAVATED KIDNAPPING, AS WELL AS CONCURRENT TERMS OF 20 TO 25 YEARS FOR AGGRAVATED ROBBERY AND AGGRAVATED BURGLARY.
MARTIN KIDNAPPED THE VICTIM ON MARCH 20 AFTER BREAKING INTO HER HOME. ACCORDING TO AN AFFIDAVIT OF PROBABLE CAUSE, MARTIN LATER TOLD INVESTIGATORS THAT HE WAS WITH AN ACCOMPLICE WHEN THEY ENTERED THE VICTIM'S HOME AND THREATENED HER WITH A REPLICA HANDGUN. MARTIN CLAIMED THAT HIS ACCOMPLICE HIT THE VICTIM WITH THE GUN, RESULTING IN A BLOODY HEAD WOUND.
THE MEN THEN BOUND THE WOMAN WITH DUCT TAPE AND PUT HER INTO THE TRUNK OF HER OWN CAR, WHICH THE MEN THEN STOLE.
POLICE SPOTTED THE STOLEN VEHICLE AT THE EASTRIDGE MALL AND GAVE CHASE AFTER MARTIN REFUSED TO GIVE HIMSELF UP.
MARTIN LED POLICE ON A HIGH-SPEED CHASE DOWN A BUMPY DIRT ROAD, WITH THE VICTIM STILL IN THE TRUNK. MARTIN ENDED UP GETTING THE CAR STUCK AND TOOK OFF ON FOOT BEFORE HE WAS TAKEN INTO CUSTODY.
THE VICTIM REMAINED IN THE TRUNK FOR ROUGHLY SIX HOURS AFTER SHE WAS KIDNAPPED. MARTIN, WHILE IN POLICE CUSTODY, SAID THAT HE CALLED HIS MOTHER AND TOLD HER TO NOTIFY POLICE OF THE VICTIM'S' WHEREABOUTS.
AFTER POLICE FOUND THE VICTIM, SHE HAD TO BE HOSPITALIZED FOR WEEKS AND SUFFERED A CARDIAC EVENT. HER GRANDDAUGHTER SAID THURSDAY THAT THE VICTIM HASN'T BEEN THE SAME SINCE.
============================
THE WYOMING HIGHWAY PATROL HAS RELEASED DETAILS ABOUT A FATAL PEDESTRIAN CRASH THAT LEFT ONE MAN DEAD IN CHEYENNE WEDNESDAY NIGHT.
SGT. JEREMY BECK SAYS THE CRASH OCCURRED AROUND 6:15 P.M. NEAR THE OUTLAW SALOON ON THE SOUTH GREELEY HIGHWAY.
"A 2013 Dodge van was traveling northbound on U.S. Highway 85. The driver of the Dodge observed a pedestrian in dark clothing start to cross the highway in front of his vehicle. The driver attempted to avoid colliding with the pedestrian by driving into another lane. The pedestrian failed to stop walking across the highway and collided with the vehicle."
BECK SAYS THERE'S NO EVIDENCE TO SUGGEST THE MALE PEDESTRIAN, WHOSE NAME NAME WON'T BE RELEASED UNTIL NEXT OF KIN HAS BEEN NOTIFIED, TRIED TO COMMIT SUICIDE.
HE SAYS THE DRIVER IS "FULLY COOPERATING WITH LAW ENFORCEMENT AND THE INVESTIGATION" AND NO CHARGES HAVE BEEN FILED AT THIS TIME.
=================================
CHEYENNE, WYO. (AP) - WYOMING LEGISLATORS HAVE REMOVED ANTI-DISCRIMINATION LANGUAGE FROM THEIR POLICIES FOR LAWMAKERS AND LEGISLATIVE STAFF....
========================================
A 78-YEAR-OLD CHEYENNE MAN HAS BEEN ARRESTED ON SUSPICION OF FIRST-DEGREE MURDER IN CONNECTION WITH A HOMICIDE IN EAST CHEYENNE.
ACCORDING TO ARREST RECORDS, CHARLES RICHMOND WAS ARRESTED AT HIS HOME AT 3338 BELAIRE AVENUE AROUND 4 P.M. WEDNESDAY.
POLICE SPOKESMAN OFFICER KEVIN MALATESTA SAYS IT APPEARS RICHMOND GOT INTO A FIGHT WITH A MAN WHO LIVED AT THE RESIDENCE AND SHOT HIM TO DEATH.
POLICE ARE WITHHOLDING THE VICTIM'S NAME PENDING FAMILY NOTIFICATION.
RICHMOND HAS YET TO BE FORMALLY CHARGED. HE'S SCHEDULED TO MAKE HIS INITIAL APPEARANCE IN LARAMIE COUNTY CIRCUIT COURT FRIDAY AFTERNOON.