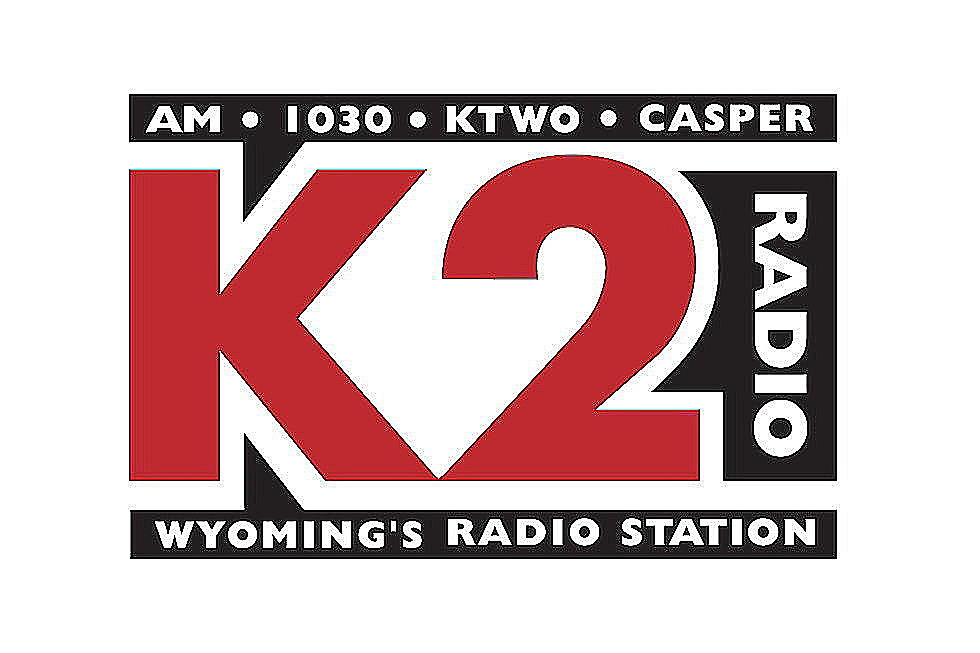 K2 Radio News: Flash Briefing For December 6th, 2018 – Morning
Townsquare Media
THE WYOMING STATE LAW ENFORCEMENT AGENCY HAS SUBMITTED A PRELIMINARY REPORT ON THE FATAL SHOOTING OF A LARAMIE MAN BY A SHERIFF'S DEPUTY.
ALBANY COUNTY ATTORNEY PEGGY TRENT SAYS SHE IS STILL SEEKING MORE MATERIAL FROM THE WYOMING DIVISION OF CRIMINAL INVESTIGATION AFTER RECEIVING THE DCI REPORT FRIDAY.
TRENT SHE'S ALSO WAITING ON AUTOPSY RESULTS AND A TOXICOLOGY REPORT BEFORE DETERMINING WHETHER DEADLY FORCE WAS JUSTIFIED.
ALBANY COUNTY SHERIFF'S DEPUTY DEREK COLLING SHOT ROBBIE RAMIREZ AFTER A TRAFFIC STOP IN LARAMIE ON NOV. 4. COLLING HAS BEEN PLACED ON ADMINISTRATIVE LEAVE.
COLLING FATALLY SHOT A TEENAGER IN 2009, WHEN HE WAS A POLICE OFFICER IN LAS VEGAS. HE WAS FIRED FROM THE LAS VEGAS POLICE DEPARTMENT AFTER BEATING A MAN WHO WAS FILMING POLICE.
=========================
A CASPER MAN WAS ARRESTED WEDNESDAY MORNING AFTER HE REPORTEDLY IGNORED AN OFFICER'S COMMANDS TO STOP AND LED LAW ENFORCEMENT ON A CHASE THROUGH CASPER THE EVENING PRIOR.
BRUCE LEE GOTHARD WAS BOOKED INTO JAIL ON RECOMMENDED CHARGES OF ELUDING LAW ENFORCEMENT, RECKLESS DRIVING AND RECKLESS ENDANGERING.
ACCORDING TO AN AFFIDAVIT OF PROBABLE CAUSE, TWO CASPER POLICE OFFICERS RESPONDED TO THE BACKDOOR LOUNGE AT 7:45 P.M. TUESDAY FOR A REPORT OF A DRUNKEN DRIVER. A WHITE TRUCK WAS REPORTED TO HAVE BEEN DRIVING "ALL OVER THE ROAD," NEARLY HITTING SEVERAL VEHICLES.
THE OFFICER THEN GOTHARD WALK OUT OF THE ESTABLISHMENT AND HEAD TOWARD THE PICKUP TRUCK. GOTHARD GOT INTO THE TRUCK AND DROVE OFF, IGNORING THE OFFICER'S COMMANDS TO STOP.
THE OFFICER RAN BACK TO HIS PATROL VEHICLE AND GAVE CHASE NORTH ON CEDAR STREET. AT ONE POINT GOTHARD ALLEGEDLY TRAVELED IN EXCESS OF 80 MPH IN A 30-MPH SPEED ZONE.
LAW ENFORCEMENT TERMINATED THE PURSUIT DUE TO SAFETY CONCERNS. THEY CHECKED TWO KNOWN ADDRESSES FOR GOTHARD THAT NIGHT, BUT DID NOT FIND HIM.
TWO DETECTIVES FOUND GOTHARD AT THE LOAF N JUG LOCATED AT SALT CREEK AND WARDWELL AT ROUGHLY 8 A.M. WEDNESDAY AS GOTHARD FUELED HIS TRUCK. GOTHARD WAS ARRESTED, AND THE DETECTIVES NOTED THE ODOR OF AN ALCOHOLIC BEVERAGE ON HIS BREATH.
=============================
LARAMIE, WYO. (AP) - THE UNIVERSITY OF WYOMING GETS NEARLY ALL MONEY IT ASKED FOR IN A STATE BUDGET UPDATE PROPOSED BY OUTGOING GOV. MATT MEAD....
================================
A 38-YEAR-OLD RAPID CITY, SOUTH DAKOTA WOMAN DIED TUESDAY MORNING IN A SINGLE-VEHICLE ROLLOVER ON INTERSTATE 25 JUST SOUTH OF CHUGWATER.
THE WYOMING HIGHWAY PATROL SAYS MIRANDA MADSEN WAS HEADING HOME TO RAPID CITY WHEN SHE LOST CONTROL OF HER PICKUP ON THE ICY, SNOW-COVERED INTERSTATE AND ROLLED IT APPROXIMATELY THREE TIMES.
MARIAH HANDLEY, WHO WAS UNBUCKLED IN THE REAR OF THE TRUCK, WAS THROWN FROM THE PICKUP AND DIED FROM HER INJURIES. THE OTHER OCCUPANTS WERE TAKEN TO PLATTE COUNTY MEMORIAL HOSPITAL IN WHEATLAND WITH MINOR INJURIES.
I-25 WAS CLOSED FOR ROUGHLY FOUR HOURS DUE TO THE INVESTIGATION AND POOR ROAD CONDITIONS.
====================================
WINTER SEASON IS STARTING OFF STRONG AT ONE OF WYOMING'S BIGGEST SKI RESORTS.
JACKSON HOLE MOUNTAIN RESORT PLANS TO OPEN ITS TRAM AND A LIFT THIS WEEKEND. THAT WILL ENABLE SKIERS TO RIDE ALL THE WAY FROM TOP TO BOTTOM.
THE SKI AREA HAS HAD 113 INCHES OF SNOWFALL THIS YEAR AND THERE'S A 45-INCH BASE AT RENDEZVOUS BOWL, A BLACK-DIAMOND RUN AT THE VERY TOP.
ONLY A FEW SKI RESORTS IN NORTH AMERICA HAVE HAD OVER 100 INCHES OF SNOW ALREADY THIS SEASON.