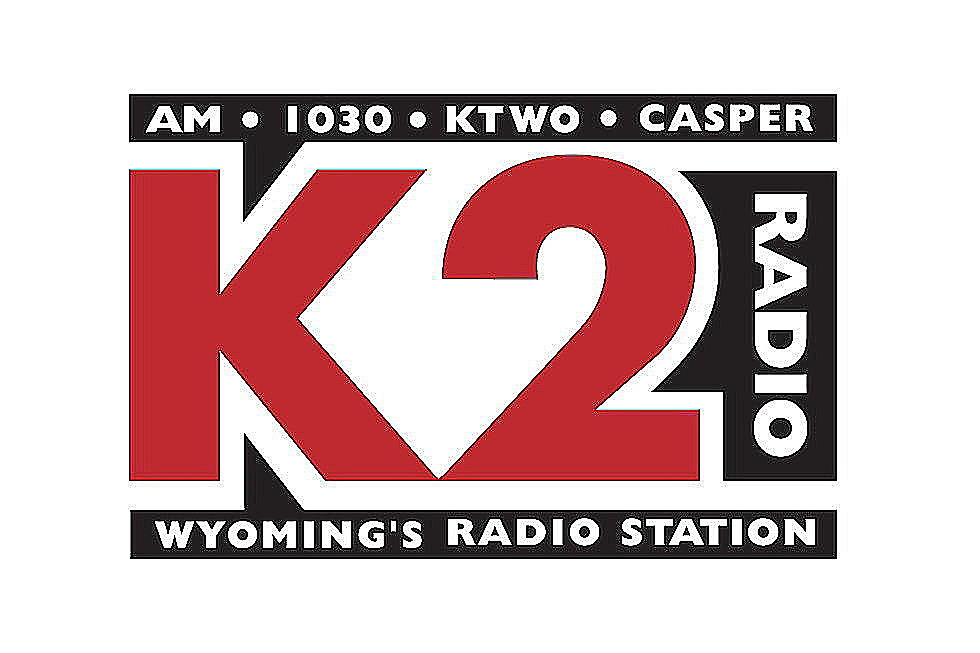 K2 Radio News: Flash Briefing For December 5th, 2018 – Morning
Townsquare Media
THERE WAS A MULTI-VEHICLE ACCIDENT NEAR THE CORNER OF POPLAR STREET AND YELLOWSTONE/ ON TUESDAY NIGHT.
K2 RADIO NEWS WAS TOLD BY SGT. MIKE OGDEN OF THE CASPER PD THAT A TRACTOR-TRAILER RIG APPARENTLY STRUCK 4 VEHICLES.
OGDEN TOLD K2 THAT POLICE SUSPECT ALCOHOL MAY HAVE BEEN INVOLVED.
THE SEMI DRIVER WAS TAKEN TO THE HOSPITAL BUT NO ONE ELSE APPEARED TO BE HURT.
=================================
IF YOU ARE A MEMBER OF BLUE CROSS BLUE SHIELD OF WYOMING, YOU MIGHT WANT TO KEEP AN EYE ON YOUR BANK ACCOUNT.
THE HEALTH INSURER HAS JUST ANNOUNCED AN ERROR BY ITS BANK, ANB BANK OF CHEYENNE, WHICH REPROCESSED PREMIUM PAYMENTS FROM CUSTOMERS SEVERAL TIMES. THE BANK, ACCORDING TO BLUE CROSS, WILL CORRECT THE WITHDRAWALS, AND REPAY ANY OVERDRAFT CHARGES.
THEY SAY IT ONLY AFFECTED ABOUT 10% OF POLICY HOLDERS OR ABOUT 7000-7500 PEOPLE.
ANB HAS INDICATED THAT IMMEDIATE STEPS WERE TAKEN TO REMEDY THE SITUATION AND MEMBERS IMPACTED BY THE SITUATION SHOULD HAVE STARTED RECEIVING NOTIFICATION BY TUESDAY EVENING OR WEDNESDAY MORNING.
=========================================================
A MAN WHO LED LAW ENFORCEMENT OFFICERS ON A CHASE WEST OF CASPER AND FIRED A HANDGUN DURING THE PURSUIT EARLIER THIS YEAR WAS SENTENCED TO CONCURRENT PRISON TERMS TUESDAY MORNING IN NATRONA COUNTY DISTRICT COURT.
DISTRICT JUDGE CATHERINE WILKING SENTENCED 46-YEAR-OLD ZACHERY J. WHITEMAN TO A TERM OF FIVE TO SEVEN YEARS FOR ATTEMPTING TO CAUSE BODILY INJURY TO A PEACE OFFICER AS WELL AS A THREE- TO FIVE-YEAR TERM FOR POSSESSION OF A DEADLY WEAPON WITH UNLAWFUL INTENT.
WHEN A MILLS POLICE OFFICER TRIED TO STOP WHITEMAN FOR MINOR TRAFFIC VIOLATIONS ON THE NIGHT OF APRIL 22, WHITEMAN TOOK OFF DOWN HIGHWAY 20/26 AND ENDED UP FIRING TWO ROUNDS AT A STATE TROOPER WHO ATTEMPTED A PIT MANEUVER. A SECOND PIT MANEUVER WAS SUCCESSFUL, FLIPPING WHITEMAN'S PICKUP. HE WAS THROWN FROM THE VEHICLE AND WAS TAKEN BY HELICOPTER TO WYOMING MEDICAL CENTER.
DEFENSE ATTORNEY JAKOB NORMAN SAID THAT WHITEMAN'S POST-TRAUMATIC STRESS DISORDER WAS TRIGGERED THAT NIGHT, SENDING HIM INTO A DISASSOCIATIVE STATE. NORMAN SAID WHITEMAN WAS DEPLOYED TO COMBAT 3 TIMES, INCLUDING A 2003 DEPLOYMENT TO IRAQ WHERE HE PROVIDED SECURITY FOR HIGH-VALUE INDIVIDUALS TRAVELING IN THE BAGHDAD AREA.
IN WHITEMAN'S STATEMENT TO THE COURT, HE APOLOGIZED FOR HIS ACTIONS AND SAID THAT HE HAS NOT HAD A DRINK SINCE. HE HAS ALSO SOUGHT TREATMENT TO WORK THROUGH HIS ISSUES.
WILKING ORDERED WHITEMAN TO PAY JUST OVER $4,200 IN RESTITUTION TO THE WYOMING DEPARTMENT OF TRANSPORTATION AND INCLUDED A RECOMMENDATION FOR HIS PARTICIPATION IN THE INTENSIVE TREATMENT UNIT TO ADDRESS SUBSTANCE ABUSE ISSUES. SHE SAID THAT WHILE SHE WOULD NOT PRETEND TO UNDERSTAND THE DIFFICULTY OF WORKING THROUGH PTSD, SHE COULD NOT OVERLOOK THE FACT THAT WHITEMAN PUT THE STATE TROOPER AND INNOCENT MOTORISTS IN GRAVE DANGER THAT NIGHT.
==========================
JUST A FEW DAYS AGO, K2 RADIO NEWS REPORTED THAT THE ANNOUNCED CHANGE IN OWNERSHIP OF THE CITY'S TROUBLED PARKWAY PLAZA HOTEL HAD NOT TAKEN PLACE.
NOW, THE CASPER STAR-TRIBUNE REPORTS THAT THE HOTEL HAS PLACED AN ADVERTISEMENT IN THE PAPER ANNOUNCING IT WILL BE SOLD AT PUBLIC AUCTION. THE AUCTION IS SET FOR THURSDAY AT THE NATRONA COUNTY COURTHOUSE.
THE PARKWAY PLAZA LAID OFF ABOUT 50 EMPLOYEES ON OCT. 31, AND SAID AT THE TIME, IT WOULD REMAIN CLOSED FOR SIX MONTHS WHILE ITS NEW OWNERS RENOVATE THE LARGEST HOTEL IN CASPER BEFORE REOPENING IN APRIL, THE HOTEL'S SALES MANAGER TABITHA OVERGARD SAID THAT DAY.
THERE IS NO INDICATION WHETHER THERE INDEED WERE NEW OWNERS IN THE OFFING OR IF AN AUCTION WAS PLANNED ALL ALONG.
HOWEVER, THERE IS LITTLE IF ANY INDICATION WORK IS BEING CONDUCTED TO RENOVATE THE HOTEL.
A SEARCH OF NATRONA COUNTY CLERK'S OFFICE PROPERTY RECORDS SHOWS THE PARKWAY IS STILL OWNED BY CRU CASPER, LLC -- A SUBSIDIARY OF THE COSTA MESA, CALIF.-BASED CRU REAL ESTATE GROUP.
CRU CASPER, LLC, BOUGHT THE HOTEL ON JUNE 15, 2015.
SINCE THEN, IT HAS HAD NUMEROUS DIFFICULTIES INCLUDING BOUNCING PAYROLL CHECKS, AND FAILING TO PAY TAXES TO THE WYOMING DEPARTMENT OF REVENUE. FAILURE TO PAY UNEMPLOYMENT INSURANCE TAXES RESULTED IN THE SUSPENSION OF ITS LIQUOR LICENSE SEVERAL TIMES.
THE FINANCIAL TROUBLES CONTINUED ESPECIALLY WITH LIENS FILED BY THE STATE'S DEPARTMENT OF WORKFORCE SERVICES UNEMPLOYMENT TAX DIVISION AND THE DIVISION OF WORKERS' COMPENSATION.
THE STATE HAS NOT RECEIVED PAYMENT OF THE BACK TAXES, ACCORDING TO COUNTY CLERK RECORDS.
==========================
A MAN WHO WAS ARRESTED IN NORTHWEST WYOMING AFTER POLICE SAY HE CONFESSED TO KILLING HIS GIRLFRIEND IN THEIR SUBURBAN DENVER APARTMENT IS CONTESTING EXTRADITION BACK TO COLORADO.
22-YEAR-OLD JONATHAN AKIN HAS BEEN CHARGED WITH MURDER IN THE DEATH OF AUTUMN RIVERA IN THORNTON, COLORADO.
AUTHORITIES SAY AKIN SURRENDERED TO POLICE IN POWELL, WYOMING, LAST WEEK, AND OFFICERS FOUND RIVERA'S BODY IN THE TRUNK OF HIS CAR.
ACCORDING TO AN ARREST WARRANT, AKIN TOLD AUTHORITIES HE KILLED RIVERA, BUT HE DID NOT REMEMBER HOW BECAUSE HE HAD "BLACKED OUT." AKIN THEN DROVE TO WYOMING AND SPENT THE NIGHT AT HIS MOTHER'S HOUSE IN DEAVER.
AKIN HAS AN EXTRADITION REVIEW HEARING SCHEDULED FOR FRIDAY IN PARK COUNTY.