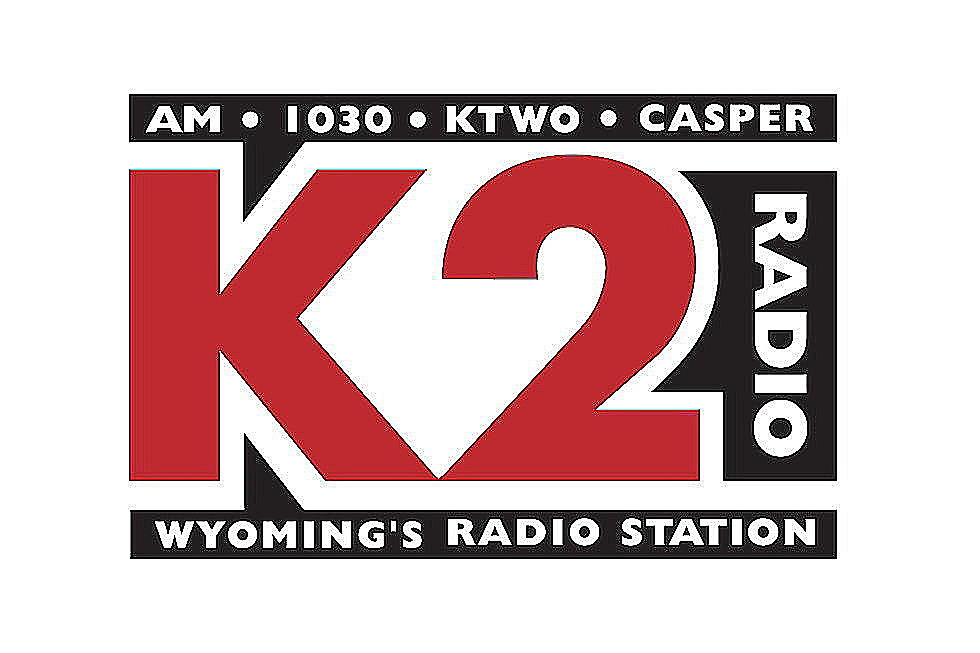 K2 Radio News: Flash Briefing For December 3rd, 2018 – Morning
Townsquare Media
TWO CASPER RESIDENTS WERE ARRESTED THURSDAY NIGHT AFTER POLICE OFFICERS ASSISTED WITH A HOME COMPLIANCE CHECK AND ALLEGEDLY FOUND METHAMPHETAMINE PARAPHERNALIA INSIDE A HOME WHERE A 12-YEAR-OLD BOY LIVES.
KEITH SCOTT KUDER AND GWENDOLYN SAMANTHA BOUCHARD WERE EACH BOOKED INTO JAIL ON RECOMMENDED CHARGES OF METHAMPHETAMINE POSSESSION AND CHILD ENDANGERMENT WITH METHAMPHETAMINE.
CHARGING PAPERS SAY THAT THREE CASPER POLICE OFFICERS RESPONDED TO AN APARTMENT IN THE 900 BLOCK OF EAST FIFTH STREET AT 9 P.M. THURSDAY TO ASSIST PROBATION AND PAROLE AGENTS WITH A HOME COMPLIANCE CHECK.
A 12-YEAR-OLD BOY WAS PRESENT WHEN OFFICERS ARRIVED. BOTH KUDER AND BOUCHARD ADMITTED TO HAVING RECENTLY USED METH, AND THEY BOTH TOLD OFFICERS THAT THEY WOULD FAIL A URINE TEST.
POLICE SAY DRUG PARAPHERNALIA WAS FOUND SIMPLY LAYING OUT IN THE OPEN IN PLACES WHERE THE 12-YEAR-OLD COULD HAVE EASILY GOTTEN HIS HANDS ON THE DRUG-RELATED ITEMS AND POSSIBLY INGESTED DRUGS.
THE CHILD WAS TAKEN INTO PROTECTIVE CUSTODY AND PLACED IN A SAFE ENVIRONMENT.
==================================
SINCE THE CLOSURE OF THE PARKWAY PLAZA HOTEL LAST MONTH, THERE IS NO INDICATION THAT CASPER'S LARGEST HOTEL HAS CHANGED HANDS.
THE PARKWAY PLAZA'S SALES MANAGER TABITHA OVERGARD SAID ON OCTOBER 31ST THAT ABOUT 50 EMPLOYEES WERE LAID OFF, AND CASPER'S LARGEST HOTEL WOULD REMAIN CLOSED FOR SIX MONTHS WHILE ITS NEW OWNERS RENOVATE IT BEFORE REOPENING IN APRIL
OVERGARD SAID SHE RECEIVED A CALL THAT MORNING TO CLOSE THE HOTEL, BUT DECLINED TO IDENTIFY WHO CALLED HER OR THE NEW OWNERS.
HOWEVER, THERE IS LITTLE IF ANY INDICATION WORK IS BEING CONDUCTED TO RENOVATE THE HOTEL.
LIKEWISE, THERE IS LITTLE IF ANY INDICATION OF A PROPERTY TRANSFER TO A NEW OWNER OR OWNERS.
A SEARCH OF NATRONA COUNTY CLERK'S OFFICE PROPERTY RECORDS SHOWS THE PARKWAY IS STILL OWNED BY CRU CASPER, LLC -- A SUBSIDIARY OF THE COSTA MESA, CALIF.-BASED CRU REAL ESTATE GROUP, WHICH BOUGHT THE HOTEL IN JUNE 2015.
STEVEN SENFT OF THE CRU REAL ESTATE GROUP SAID THEN HE INTENDED TO MAKE IT THE PREMIER HOTEL IN WYOMING.
SENFT DID NOT RETURN CALLS TO HIS OFFICE OR MOBILE PHONE ON FRIDAY.
IN THE PAST THREE YEARS, THE PARKWAY PLAZA HAS HAD NUMEROUS DIFFICULTIES INCLUDING BOUNCING PAYROLL CHECKS, AND FAILING TO PAY TAXES TO THE WYOMING DEPARTMENT OF REVENUE.
===================================
GIVEN WHAT IS HAPPENING IN THE OIL MARKETS, IT'S NOT SURPRISING THAT GASOLINE PRICES IN WYOMING HAVE DROPPED AS WELL.
AND ENERGY ANALYST DAN MCTEAGUE OF GASBUDDY DOT COM SAYS THEY HAVE DROPPED SIGNIFICANTLY.
AND, WITH HOLILDAY TRAVEL COMING UP, PRICES SHOULD CONTINUE TO FALL.
AND UNTIL THE OIL MARKET STRAIGHTENS ITSELF OUT, THIS WILL BE THE NEW NORMAL FOR AWHILE.
============================
JACKSON, WYO. (AP) - AUTHORITIES IN WYOMING SAY THEY FOUND A LARGE MARIJUANA GROWING OPERATION IN THE BASEMENT OF A HOME WHERE A MAN WAS RECENTLY FOUND DEAD.
TETON COUNTY SHERIFF'S OFFICIALS SAY THEY BELIEVE 69-YEAR-OLD JEFFREY ARCHER DIED OF NATURAL CAUSES. FIVE OF ARCHER'S DOGS WERE ALSO FOUND DEAD AND A SIXTH WAS TREATED FOR DEHYDRATION.
THE JACKSON HOLE NEWS & GUIDE REPORTS INVESTIGATORS RETURNED TO THE HOME AFTER REALIZING IT HAD A HIDDEN BASEMENT. A WALL OF DEBRIS COVERED THE ENTRY TO THE BASEMENT.
INVESTIGATORS SAY THE MARIJUANA OPERATION HAD BEEN ABANDONED FOR AT LEAST A YEAR.
TETON COUNTY SGT. TODD STANYON SAYS THE OPERATION APPEARED TOO BIG FOR JUST ONE PERSON BUT ARCHER NEVER CAME UP IN PREVIOUS INVESTIGATIONS.
AUTHORITIES ARE LOOKING FOR ANY LIVING RELATIVES OF ARCHER.
===============================
CASPER, WYO. (AP) - WYOMING LAWMAKERS HAVE REJECTED A PROPOSAL TO GIVE LOCAL COMMUNITIES MORE FLEXIBILITY TO CHANGE SALES TAX RATES.
THE MEASURE FAILED THURSDAY IN THE JOINT REVENUE COMMITTEE.
THE PROPOSAL WOULD HAVE ALLOWED CITIES AND TOWNS TO CHARGE HIGHER SALES TAX WITHOUT FIRST GETTING THE APPROVAL OF OTHER COMMUNITIES NEARBY. OFFICIALS IN LARGER CITIES IN WYOMING SEE IT AS AN EASIER WAY TO BRING IN MORE REVENUE FOR LOCAL PROJECTS AND SERVICES.
THE CASPER STAR-TRIBUNE REPORTS OFFICIALS IN SMALLER COMMUNITIES DON'T LIKE THE IDEA. THEY VIEW IT AS "TAXATION WITHOUT REPRESENTATION" BECAUSE THEIR RESIDENTS OFTEN BUY ITEMS IN LARGER CITIES BUT DON'T BENEFIT FROM THOSE CITIES' SERVICES AND INFRASTRUCTURE.
CASPER MAYOR RAY PACHECO SAYS IT'S FRUSTRATING WHEN LEGISLATORS SAY THEY SUPPORT EMPOWERING LOCAL GOVERNMENTS BUT REFUSE TO GIVE MUNICIPALITIES MORE INDEPENDENCE.