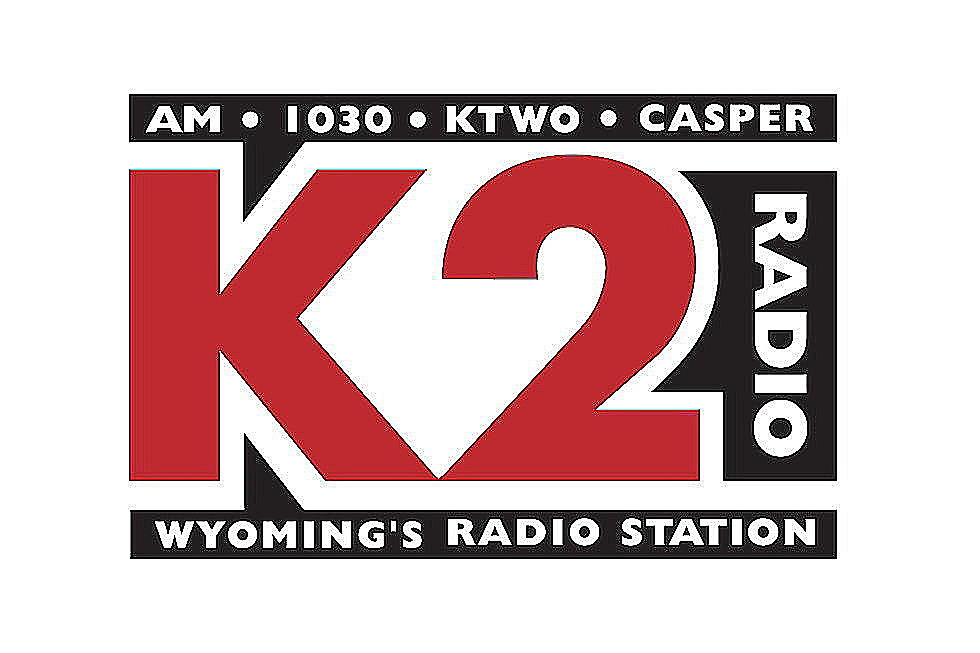 K2 Radio News: Flash Briefing For December 27th, 2018 – Morning
Townsquare Media
THE MASSIVE CENTURYLINK INTERNET OUTAGE THAT BEGAN EARLY THURSDAY APPEARS TO BE OVER NATIONWIDE AND IN WYOMING.
IN NATRONA COUNTY, INFORMATION TECHNOLOGY DIRECTOR EILEEN HILL SAID SERVICES WERE RESTORED AS OF 9:30 A.M. FRIDAY.
BESIDES INFORMATION TECHNOLOGY, THE INTERRUPTION IN INTERNET SERVICE AFFECTED SEVERAL COUNTY OFFICES INCLUDING THE CLERK OF DISTRICT COURT AND THE TREASURER.
THE CITY OF CASPER WAS NOT AFFECTED BECAUSE IT USES ANOTHER INTERNET SERVICE PROVIDER.
ELSEWHERE, THE OUTAGE AFFECTED SOME 911 SERVICES.
IN CHEYENNE, MAYOR MARIAN ORR SAID IN A FACEBOOK POST THAT COMPANY OFFICIALS TOLD HER THEY HAD REDUNDANCIES IN PLACE TO DEAL WITH PROBLEMS LIKE OUTAGES, BUT THEY APPARENTLY DIDN'T WORK AND SHE INTENDED TO FILE A COMPLAINT WITH THE WYOMING PUBLIC SERVICE COMMISSION.
WHILE CENTURYLINK ANNOUNCED THE PROBLEMS HAD BEEN FIXED AS OF SATURDAY, THE WEBSITE DOWNDETECTOR-DOT-COM THAT TRACKS INTERNET FAILURES WAS RECEIVING REPORTS OF PROBLEMS AS OF SUNDAY EVENING
NATIONWIDE, FEDERAL COMMUNICATIONS COMMISSION CHAIRMAN AJIT PAI ANNOUNCED FRIDAY THE AGENCY HAS LAUNCHED AN INVESTIGATION INTO THE OUTAGE.
THE NATIONAL TECHNOLOGY NEWS SITE GEEKWIRE REPORTED SATURDAY THAT A FAULTY NETWORK MANAGEMENT CARD AT A CENTURYLINK FACILITY IN COLORADO FORCED THE COMPANY TO REBOOT MUCH OF ITS NETWORKING EQUIPMENT.
SATURDAY, THE MONROE, LOUISIANA-BASED CENTURYLINK SENT A TWEET SAYING THE OUTAGE HAD BEEN RESOLVED.
===================
A WYOMING COAL PRODUCER HAS BEEN WARNED THAT IT COULD BE DELISTED FROM THE NEW YORK STOCK EXCHANGE IF ITS WEAK STOCK PERFORMANCE CONTINUES.
THE NYSE NOTIFIED GILLETTE-BASED CLOUD PEAK ENERGY THAT IT HAD SIX MONTHS TO REMEDY ITS LOW STOCK PRICE OR IT WOULD BE DELISTED.
THE COMPANY'S COMMON STOCK HAS BEEN TRADING UNDER $1 PER SHARE AT THE CLOSE OF THE MARKET FOR 30 DAYS IN A ROW. ITS STOCK WAS TRADING AT 35 CENTS THURSDAY.
CLOUD PEAK ENERGY OPERATES THE ANTELOPE AND CORDERO ROJO MINES IN WYOMING AND THE SPRING CREEK MINE IN MONTANA.
AS OF SEPTEMBER, IT EMPLOYED ABOUT 850 MINERS IN WYOMING.
================================
CHEYENNE, WYO. (AP) - WYOMING AGAIN SAW MORE WORKPLACE DEATHS THAN THE NATIONAL AVERAGE IN 2017...
====================================
CASPER, WYO. (AP) - WYOMING PRISON OFFICIALS SAY AN INMATE HAS ESCAPED FROM A FACILITY IN CASPER.
AUTHORITIES SAY 29-YEAR-OLD RICHARD THOMAS FOUNTAINE II WAS MISSING FROM A HEADCOUNT FRIDAY NIGHT AT THE CASPER RE-ENTRY CENTER. STATE AND LOCAL LAW-ENFORCEMENT AGENCIES WERE NOTIFIED.
THE CASPER STAR-TRIBUNE REPORTED SATURDAY FOUNTAINE WAS CONVICTED OF BURGLARY IN PARK COUNTY AND WAS SENTENCED IN 2017 TO THREE TO FIVE YEARS IN PRISON.
AUTHORITIES SAY FOUNTAINE SHOULD BE CONSIDERED DANGEROUS.
=====================================
SHERIDAN, WYO. (AP) - A SMALL SKI AREA IN WYOMING'S BIGHORN MOUNTAINS HAS OPENED FOR THE FIRST TIME IN 14 YEARS.
THE SHERIDAN PRESS REPORTS SKIERS RETURNED FRIDAY TO ANTELOPE BUTTE MOUNTAIN RECREATION AREA, ABOUT 60 MILES WEST OF SHERIDAN.
THE RESORT WAS OPEN FROM 1961 UNTIL 2004, WHEN THE FAMILY-RUN BUSINESS THAT OPERATED THE AREA CLOSED IT DOWN. THE NOT-FOR-PROFIT ANTELOPE BUTTE FOUNDATION FORMED IN SHERIDAN IN 2011 AND HAS BEEN WORKING TO REOPEN IT.
ANTELOPE BUTTE IS EXPECTED TO BE OPEN DAILY THROUGH JAN. 6 AND THEN ON WEEKENDS UNTIL MARCH.
THE LODGE IS BEING RENOVATED AND WON'T OPEN THIS SEASON. A REFURBISHED GARAGE IS SERVING AS A WARMING HUT AND SKI RENTAL SHOP.
ANTELOPE BUTTE HAS UP TO 225 ACRES (91 HECTARES) OF SKIABLE SLOPES ON 23 MARKED TRAILS AND RUNS.