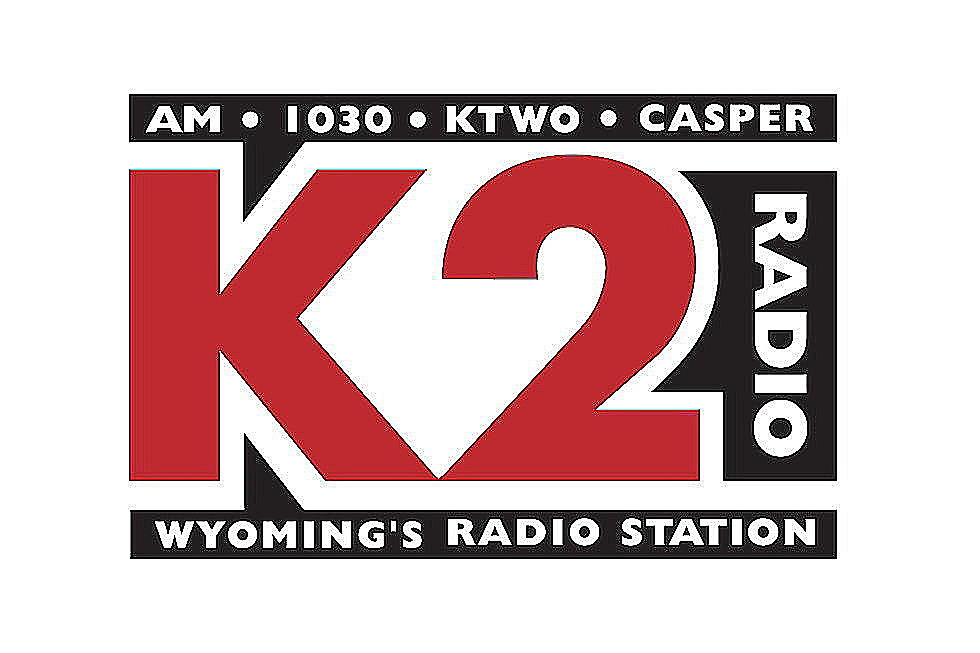 K2 Radio News: Flash Briefing For December 27th, 2018 – Morning
Townsquare Media
PEOPLE IN CASPER, CHEYENNE, LARAMIE, ROCK SPRINGS AND OTHER CITIES WITH CENTURYLINK INTERNET SERVICE, LIKE MANY OTHER PLACES ESPECIALLY IN THE WEST, WERE HAVING CONNECTION PROBLEMS ON THURSDAY.
CHRIS PETRIE OF THE WYOMING PUBLIC SERVICE COMMISSION SAID IT HAS RECEIVED LITTLE INFORMATION FROM CENTURYLINK, AND HAS NOTIFIED OTHER STATE AGENCIES.
THE NETHERLANDS-BASED WEBSITE DOWNDETECTOR-DOT-COM BEGAN RECEIVING REPORTS ABOUT THE OUTAGES ABOUT 2 A.M. THURSDAY; THOSE REPORTS SPIKE LATER THURSDAY MORNING; DECLINED AND HAVE HELD STEADY.
WHILE THE OUTAGES HAVE BEEN REPORTED ACROSS THE UNITED STATES, THE AREAS MOST AFFECTED APPEAR TO BE SEATTLE, SALT LAKE CITY, BOISE, DENVER AND MINNEAPOLIS.
THE CENTURYLINK'S FACEBOOK PAGE SAID THURSDAY MORNING ITS NETWORK WAS EXPERIENCING A DISRUPTION AFFECTING CUSTOMER SERVICES AND IT WAS WORKING TO RESTORE SERVICES AS QUICKLY AS POSSIBLE.
ATTEMPTS TO CONTACT COMPANY REPRESENTATIVES WERE UNSUCCESSFUL BECAUSE THE CALLS RESULTED IN BUSY SIGNALS.
THE CASPER FIRE-EMS DEPARTMENT REPORTED THURSDAY AFTERNOON THAT SOME AREAS HAVE HAD 911 SERVICES DISRUPTED BUT NOT SO FAR IN NATRONA COUNTY.
HOWEVER, THE CONVERSE COUNTY JOINT COMMUNICATIONS CENTER SAID IF PEOPLE IN CONVERSE COUNTY WERE HAVING PROBLEMS WITH DROPPED CALLS, THEY SHOULD TRY TO CALL FROM ANOTHER LINE.
AND WYOLOTTO SAID IT WAS UNABLE TO PROVIDE THE COWBOY DRAW WINNING NUMBERS OR OPEN PAYMENTS FOR THURSDAY'S DRAW.
=========================
PERSONAL INCOME WAS UP IN WYOMING OVER THE THIRD QUARTER OF 2018....
==============================
ALBANY COUNTY AND CARBON COUNTY SHERIFF'S OFFICES SAY WEDNESDAY'S RESCUE OF A MISSING SOUTH DAKOTA SNOWMOBILE GROUP WAS SUCCESSFUL.​
ON DEC. 26 ALBANY COUNTY AND CARBON COUNTY SEARCH AND RESCUE TEAMS WERE ABLE TO REACH THE MISSING PARTY BY SNOWMOBILE AND SNOWSHOE.
ACCORDING TO A STATEMENT, AN ALBANY COUNTY SEARCH TEAM WAS ABLE TO RIDE SNOWMOBILES TO ABOUT HALF OF A MILE AWAY FROM THE LOST PARTY. THE RESCUE TEAM MADE RADIO CONTACT WITH THE GROUP TO CONFIRM THEIR LOCATION WAS THE SAME AS WHERE A SEARCH HELICOPTER HAD SEEN THEM THE PREVIOUS DAY AND SNOWSHOED IN THE REST OF THE WAY TO THE STRANDED PARTY.
THE GROUP THEN SNOWSHOED BACK TO THE SNOWMOBILES AND REACHED THE CRATER LAKE TRAILHEAD BY NIGHTFALL.
THE RESCUED PARTY WAS TRANSPORTED BY ALBANY COUNTY SEARCH AND RESCUE BACK TO THEIR VEHICLE AT THE GREEN ROCK PARKING AREA, WHERE THEY WERE REUNITED WITH FAMILY AND FRIENDS.​
ALBANY COUNTY SHERIFF'S OFFICE SAYS THE PARTY SURVIVED BY RATIONING FOOD, HAVING A FIRE, MELTING SNOW FOR WATER, AND BUILDING A MAKESHIFT SHELTER FROM SNOW AND LOG POLES.
==============================
WYOMING HAS THE 12TH HIGHEST GASOLINE PRICES IN THE COUNTRY RIGHT NOW.
AND YOU WOULD THINK THAT MEANS THE PRICE OF OIL IS UP.
BUT ENERGY ANALYST DAN MCTEAGUE OF GASBUDDY DOT COM SAYS YOU CAN SUM UP THE OIL MARKETS IN ONE WORD...
AND EVEN THOUGH THE STOCK MARKET RECOVERED A BIT ON WEDNESDAY, ACTIONS BY THE TREASURY SECRETARY HAVE THE MARKETS SPOOKED.
AND THAT HAS AN EFFECT ON OIL PRICES.
AND HE SAYS CLAWING OUR WAY BACK UP TO THE PRICES WE SAW JUST A COUPLE OF MONTHS AGO WILL TAKE AWHILE.
==================================
WORLAND, WYO. (AP) - WYOMING'S LONE CONGRESSWOMAN SAYS SHE WON'T COLLECT HER PAY OVER THE DURATION OF A PARTIAL SHUTDOWN OF THE FEDERAL GOVERNMENT.
CHENEY SAYS IN A LETTER TO THE CHIEF ADMINISTRATIVE OFFICER FOR CONGRESS IT'S NOT APPROPRIATE FOR MEMBERS OF CONGRESS TO CONTINUE TO BE PAID DURING THE SHUTDOWN.
SHE ASKS FOR HER PAY TO BE WITHHELD FOR AS LONG AS THE SHUTDOWN LASTS.
THE SHUTDOWN COMES AMID A DISPUTE BETWEEN REPUBLICANS AND DEMOCRATS OVER FUNDING FOR A WALL ON THE U.S.-MEXICO BORDER.
THE NORTHERN WYOMING DAILY NEWS REPORTS CHENEY VOTED FOR THE BORDER WALL FUNDING.
=======================
JACKSON, WYO. (AP) - ANOTHER SKIER HAS BEEN INJURED IN AN AVALANCHE NEAR JACKSON HOLE MOUNTAIN RESORT.
THE JACKSON HOLE NEWS AND GUIDE REPORTS THAT A WOMAN WAS CARRIED THROUGH A CHUTE SOUTH OF THE RESORT WEDNESDAY, INJURING HER WRIST AND LOSING HER GEAR.
TETON COUNTY SHERIFF-ELECT MATT CARR SAYS SHE WAS ALMOST COMPLETELY BURIED BUT HER HEAD WAS STICKING OUT OF THE SNOW. OTHER SKIERS DUG HER OUT BEFORE THE COUNTY SEARCH AND RESCUE TEAM ARRIVED IN THE BROKEN BRANCH AREA.
SHE WAS RESCUED BY HELICOPTER AND TAKEN TO THE HOSPITAL FOR EVALUATION.
ON MONDAY, A 31-YEAR-OLD SKIER WAS INJURED IN A SKIER-TRIGGERED AVALANCHE IN SPACE WALK COULOIR SOUTH OF THE RESORT ALTHOUGH IT DOESN'T APPEAR THAT HE WAS EVER BURIED. HE SUSTAINED A SUSPECTED HIP INJURY AND WAS TAKEN TO THE HOSPITAL.