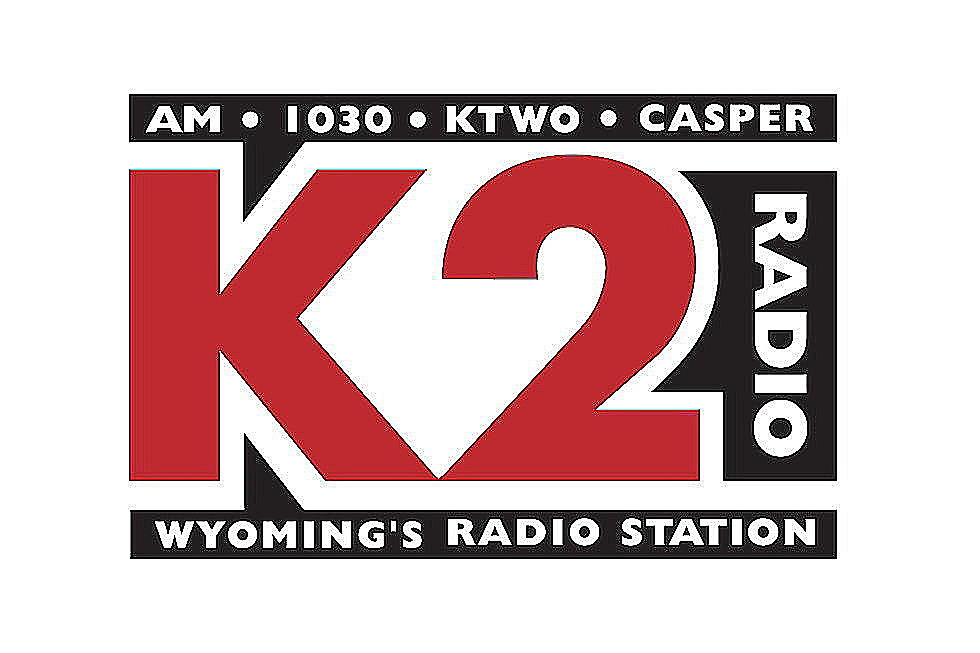 K2 Radio News: Flash Briefing For December 26th, 2018 – Morning
Townsquare Media
A CASPER MAN PLEADED NOT GUILTY LAST WEEK TO FIVE CHARGES, INCLUDING STRANGULATION OF A HOUSEHOLD MEMBER AND AGGRAVATED ASSAULT.
20-YEAR-OLD TRISTAN HOLDEN ENTERED THE PLEAS BEFORE NATRONA COUNTY DISTRICT COURT JUDGE THOMAS SULLINS ON FRIDAY.
HOLDEN IS CHARGED WITH FELONY COUNTS OF AGGRAVATED ASSAULT AND BATTERY AND STRANGULATION OF A HOUSEHOLD MEMBER, AND MISDEMEANOR COUNTS OF CHILD ENDANGERING, DOMESTIC BATTERY AND MARIJUANA POSSESSION.
SULLINS REJECTED A REQUEST FROM HOLDEN'S PUBLIC DEFENDER TO REDUCE HIS BOND FROM $25,000, AFTER A PROSECUTOR SAID THE BOND WAS WARRANTED BECAUSE OF THE SERIOUSNESS AND NUMBER OF THE CHARGES, AND HOLDEN'S PRIOR CRIMINAL HISTORY.
COURT RECORDS SAY THE CASE BEGAN NOVEMBER 7TH WHEN A CASPER POLICE OFFICER RESPONDED TO AN APARTMENT IN THE 100 BLOCK OF COLUMBINE FOR A REPORT OF A FAMILY FIGHT.
THE OFFICER ARRIVED TO HEAR TWO PEOPLE INSIDE AN APARTMENT SCREAMING AT EACH OTHER.
IN THE LIVING ROOM, THE OFFICER SAW THE VICTIM SLOUCHED OVER ON THE FLOOR.
SHE WAS CRYING AND YELLING THAT SHE WAS HURT, SAID SHE WAS PREGNANT WITH HOLDEN'S CHILD, AND A TWO-YEAR-OLD CHILD ALSO WAS IN THE APARTMENT.
THE PREVIOUS NIGHT, HOLDEN LEFT THE RESIDENCE TO CALM DOWN AFTER AN ARGUMENT AND RETURNED THE NEXT DAY, THE VICTIM SAID THEY BEGAN FIGHTING AND HE HELD HER ON THE GROUND AND CHOKED HER.
===============================
CASPER, WYO. (AP) - BIOLOGISTS AND WILDLIFE EXPERTS IN WYOMING AND NEIGHBORING STATES HAVE ASKED THE UNITED STATES DEPARTMENT OF THE INTERIOR TO DELAY LEASING ANY LAND FOR OIL AND GAS THAT OVERLAP WITH WYOMING'S ONLY DESIGNATED MULE DEER MIGRATION CORRIDOR.
THE CASPER STAR-TRIBUNE REPORTS THE 150-MILE (241-KILOMETER) ROUTE TRAVELED BY MULE DEER EVERY YEAR HAS BECOME A PINCH POINT FOR THE STATE OF WYOMING, ITS GAME AND FISH DEPARTMENT, HUNTERS AND THE BUREAU OF LAND MANAGEMENT.
THE STATE BROKERED A COMPROMISE TO STAY PARCELS INSIDE THE CORRIDOR, WHILE THOSE THAT OVERLAPPED WOULD CARRY A NOTICE TO OIL AND GAS DEVELOPERS TO ENCOURAGE FUTURE ACTIVITY OUTSIDE OF THE DEER'S ROUTE.
BUT MANY FEEL THAT COMPROMISE FALLS SHORT OF PROTECTING THE HOBACK-TO-RED DESERT CORRIDOR FOR LIMITED GAIN.
==============
WYOMING'S U.S. SENATORS WERE AMONG THOSE WHO DIDN'T VOTE TO APPROVE A MAJOR OVERHAUL OF THE FEDERAL CRIMINAL JUSTICE SYSTEM.
SENS. MIKE ENZI AND JOHN BARRASSO SAY THEY ARE CONCERNED ABOUT EARLY RELEASE FOR VIOLENT OFFENDERS.
CHANGES IN THE BILL INCLUDE INCREASING THE AMOUNT OF TIME OFF THEIR SENTENCES THAT FEDERAL PRISON INMATES GET FOR GOOD BEHAVIOR.
WYOMING DOES NOT HAVE A FEDERAL PRISON BUT BARRASSO AND ENZI SAY THEY ARE CONCERNED THAT PRISONERS FROM WYOMING WHO ARE RELEASED EARLY WILL COME BACK TO THE STATE.
THE BILL ALSO ELIMINATES SOME MINIMUM PENALTIES AND AUTOMATIC LIFE SENTENCES FOR THIRD CONVICTIONS.
PRESIDENT DONALD TRUMP SIGNED THE BILL INTO LAW FRIDAY AFTER IT PASSED THE SENATE 87-12 AND THE HOUSE 358-36.
WYOMING U.S. REP. LIZ CHENEY VOTED FOR THE BILL.
============================
GAS PRICES IN WYOMING ARE LOOKING BETTER THIS WEEK, BUT NOT AS GOOD AS YOU MIGHT THINK.
DAN MCTEAGUE OF GASBUDDY DOT COM SAYS, THE PROFIT MARGIN AT WYOMING GAS STATIONS IS UNUSUALLY HIGH.
AND IF YOU LOOK AT OTHER STATES, IT IS EVEN HARDER TO EXPLAIN.
MEANWHILE, HE DESCRIBES THE OIL MARKET AS A BLOODBATH, AND WITH UNFORTUNATE SIGNS FROM THE STOCK MARKET AND THE TREASURY DEPARTMENT, OIL PRICES ARE LIKELY TO STAY LOW FOR AWHILE.