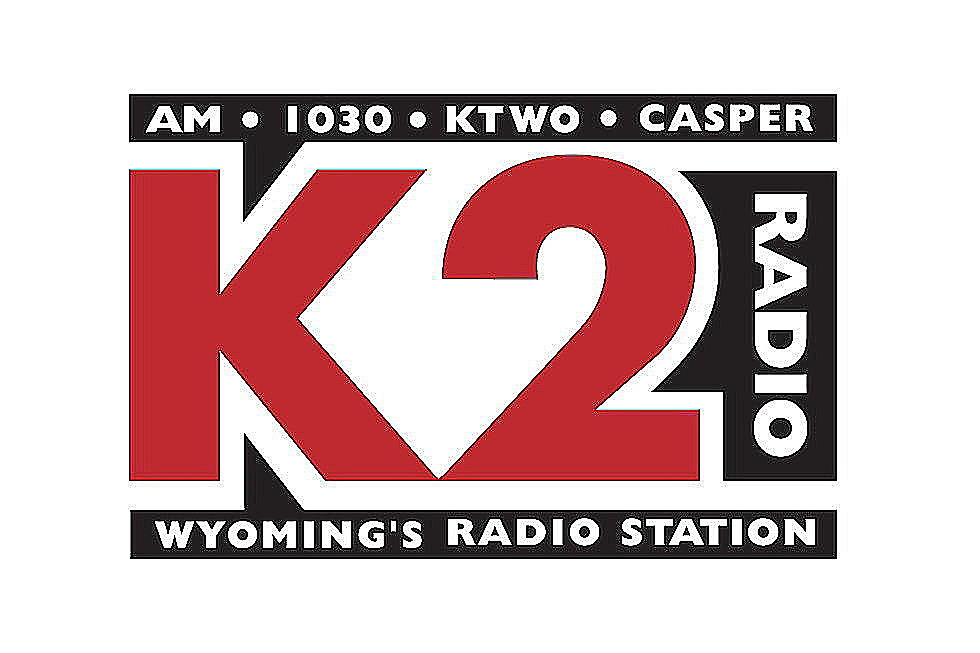 K2 Radio News: Flash Briefing For December 24th, 2018 – Morning
Townsquare Media
A 31-YEAR-OLD WYOMING MAN IS THE FIRST PERSON TO DIE IN AN AVALANCHE IN THE NATION DURING THE WINTER OF 2018-19.
OFFICIALS WITH THE SUBLETTE COUNTY SHERIFF'S OFFICE SAY DUSTIN LAPLANT OF ROCK SPRINGS WAS TRAPPED UNDER HIS SNOWMOBILE SATURDAY MORNING AFTER THE SLIDE IN THE WYOMING RANGE IN WEST CENTRAL WYOMING.
HE HAD BEEN SNOWMOBILING WITH ANOTHER PERSON
SUBLETTE COUNTY OFFICIALS SAY THE MAN WHO CALLED 911 SAID THE VICTIM HAD BEEN BURIED FOR MORE THAN AN HOUR BECAUSE CONDITIONS WERE PREVENTING OTHERS FROM REACHING HIM.
A SEARCH AND RESCUE TEAM RECOVERED HIS BODY.
BRIDGER-TETON AVALANCHE CENTER DIRECTOR BOB COMEY SAYS IT WAS THE FIRST AVALANCHE DEATH ANYWHERE IN THE COUNTRY THIS WINTER.
AVALANCHE SPECIALISTS PLANNED TO INVESTIGATE SUNDAY.
========================
A FORMER EMPLOYEE OF A WYOMING OCCUPATIONAL THERAPY OFFICE ALLEGES THE OWNER OF THE BUSINESS MADE HER TAKE SCIENTOLOGY COURSES AS A CONDITION OF HER EMPLOYMENT.
JULIE ROHRBACHER FILED SUIT IN FEDERAL COURT LAST WEEK AGAINST TETON THERAPY, A GROUP OF PHYSICAL AND OCCUPATIONAL THERAPY OFFICES IN FOUR WYOMING LOCATIONS.
ROHRBACHER WORKED AT AN OFFICE IN LANDER.
SHE CLAIMS THAT OWNER JEFF MCMENAMY DECLINED TO PROMOTE HER AND THEN FORCED HER TO RESIGN IN 2013, AFTER SHE REFUSED TO ENROLL IN CHURCH OF SCIENTOLOGY COURSES.
ROHRBACHER SUED UNDER THE CIVIL RIGHTS ACT OF 1964, WHICH PROHIBITS RELIGIOUS HARASSMENT AT WORK.
MCMENAMY SAID NEITHER HE NOR HIS ATTORNEY HAD SEEN FILINGS IN THE CASE AND COULD NOT COMMENT ON THE LAWSUIT.
======================
A WYOMING JUDGE HAS RULED THAT STATE LAW DOES NOT PREVENT LOCAL GOVERNMENTS FROM REGULATING GUNS MANUFACTURED OUTSIDE OF WYOMING.
THE RULING THIS WEEK BY ALBANY COUNTY DISTRICT COURT JUDGE TORI KRICKEN CAME AS PART OF A LAWSUIT AGAINST THE UNIVERSITY OF WYOMING BY LYLE WILLIAMS, A UINTA COUNTY MAN WHO ARGUED IT WAS ILLEGAL FOR THE SCHOOL TO BAN GUNS ON CAMPUS.
WILLIAMS WAS CITED IN APRIL AFTER CARRYING A GUN ON THE LARAMIE CAMPUS DURING THE WYOMING STATE REPUBLICAN PARTY CONVENTION.
UNIVERSITY REGULATIONS RESTRICT THE POSSESSION OF GUNS ON CAMPUS, WHICH WILLIAMS' ATTORNEY, JASON TANGEMAN, ARGUED IS IN VIOLATION OF STATE STATUTE, WHICH PROHIBITS GUN REGULATIONS BY ANY "CITY, TOWN, COUNTY, POLITICAL SUBDIVISION OR ANY OTHER ENTITY."
KRICKEN RULED THAT THE UNIVERSITY, LIKE ALL STATE ENTITIES, IS AUTHORIZED TO REGULATE FIREARMS.
================================
LARAMIE, WYO. (AP) - THE WYOMING DEPARTMENT OF TRANSPORTATION SAYS IT WILL USE A $20 MILLION FEDERAL GRANT TO IMPROVE WINTER SAFETY ALONG A STRETCH OF INTERSTATE 80...
============================
A LARGE GRASS FIRE THAT BURNED OVER SEVERAL SQUARE MILES WAS CONTAINED NORTH OF DOUGLAS ON FRIDAY, AND NO INJURIES HAVE BEEN REPORTED NOR STRUCTURES DESTROYED.
CONVERSE COUNTY SHERIFF CLINT BECKER SAID FRIDAY AFTERNOON THE FIREFIGHTING CREWS WOULD BE MOPPING UP AND THE FIRE WOULD STAY CONTAINED IF THE WIND STAYED CALM.
EMERGENCY RESPONDERS RECEIVED THE CALL ABOUT THE FIRE ABOUT 10:30 A.M., AND TRUCKS WERE DEPLOYED FROM DOUGLAS, GLENROCK, RURAL FIRE DISTRICTS, THE COUNTY ROAD AND BRIDGE DEPARTMENT, AND OIL FIELD OPERATIONS.
SOME STRUCTURES ON A RANCH WERE THREATENED BUT THEY WERE NOT DAMAGED, AND THE FIRE WAS STOPPED NORTH OF THE HIGHLAND LOOP COUNTY ROAD WEST OF WYOMING HIGHWAY 59 ABOUT 27 MILES NORTH OF DOUGLAS.
BECKER SAID THE CAUSE OF THE FIRE WAS UNKNOWN.
==========================
U.S. GOVERNMENT ATTORNEYS ARE APPEALING A COURT RULING THAT RESTORED PROTECTIONS FOR GRIZZLY BEARS IN THE NORTHERN ROCKIES AND BLOCKED PLANS TO HOLD THE FIRST PUBLIC HUNTS FOR THE ANIMALS IN DECADES.
NOTICE OF THE APPEAL TO THE 9TH U.S. CIRCUIT COURT OF APPEALS IN SAN FRANCISCO, WAS FILED FRIDAY BY ATTORNEYS FOR THE U.S. DEPARTMENT OF JUSTICE.
FEDERAL JUDGE DANA CHRISTENSEN SIDED WITH WILDLIFE ADVOCATES WHEN HE RULED IN SEPTEMBER, THAT OFFICIALS SHOULD NOT HAVE REMOVED THREATENED SPECIES PROTECTIONS FOR MORE THAN 700 BEARS IN AND AROUND YELLOWSTONE NATIONAL PARK.
THE RULING CAME AS WYOMING AND IDAHO WERE ON THE CUSP OF HOSTING THE FIRST PUBLIC HUNTS FOR GRIZZLY BEARS IN THE LOWER 48 SINCE 1991.
FEDERAL AND STATE OFFICIALS CONTEND YELLOWSTONE-AREA GRIZZLIES HAVE MADE A FULL RECOVERY.