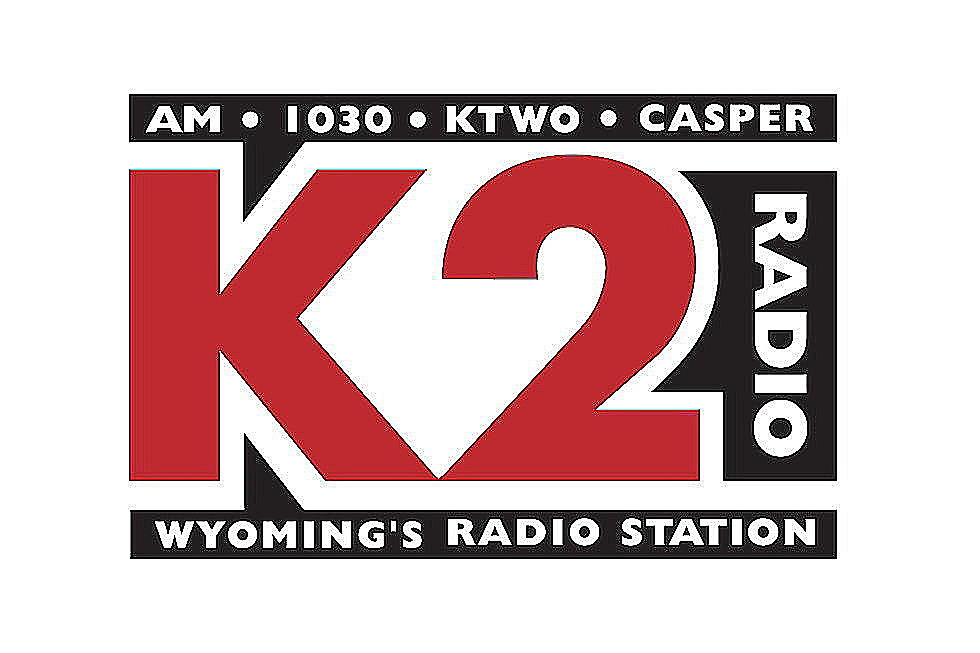 K2 Radio News: Flash Briefing For December 21st, 2018 – Morning
Townsquare Media
THE CASPER POLICE DEPARTMENT WANTS TO CAUTION RESIDENTS ABOUT A SERIES OF AUTO BURGLARIES THAT HAPPENED WEDNESDAY NIGHT AT LOCAL RESTAURANTS.
THE DEPARTMENT REPORTED ON ITS FACEBOOK PAGE THURSDAY THAT AN UNKNOWN PERSON OR PERSONS USED ROCKS TO BREAK THE WINDOWS OF VEHICLES TO STEAL PURSES INSIDE THEM.
HOWEVER, THE POLICE REPORT DID NOT SAY WHERE THE AUTO BURGLARIES OCCURRED.
THE POLICE DEPARTMENT URGES RESIDENTS TO NOT LEAVE VALUABLES IN THEIR VEHICLES.
MEANWHILE, THE DEPARTMENT IS INVESTIGATING TWO BUSINESS BURGLARIES IN WHICH COIN MACHINES HAVE BEEN DAMAGED.
THE FIRST OCCURRED AT WONDER WASH ON TRIGOOD DRIVE ON DECEMBER 5TH.
THE SECOND OCCURRED AT HILLTOP LAUNDROMAT ON EAST THIRD STREET ON DECEMBER 13TH, THE SECOND SUCH INCIDENT THERE IN RECENT MONTHS.
IF YOU SEE ANY SUSPICIOUS ACTIVITY BY COIN MACHINES PLEASE CONTACT LAW ENFORCEMENT.
IF YOU HAVE ANY INFORMATION ON THESE CRIMES, PLEASE CONTACT CRIME STOPPERS AT 577-TIPS, USE THE TIPSUBMIT MOBILE APP, OR GO TO CRIME-STOPPERS.COM.
YOUR ANONYMOUS TIP MAY RESULT IN A $1,000 REWARD.
======================
ENVIRONMENTAL GROUPS SAY THEY WILL SUE THE U.S. GOVERNMENT FOR NOT PROHIBITING HUNTERS FROM USING BAIT TO LURE BEARS IN NATIONAL FORESTS IN TWO WESTERN STATES.
MOST BEAR HUNTERS PRACTICE BEAR BAITING, ESPECIALLY DURING THE SPRINGTIME.
ERIK MOLVAR WITH THE WESTERN WATERSHEDS PROJECT SAID THAT BEAR BAITING BY HUNTERS PURSUING BLACK BEARS CAUSES GRIZZLY BEARS TO BE KILLED.
GRIZZLY BEAR HUNTING ISN'T ALLOWED IN THE LOWER 48 STATES. A JUDGE RECENTLY HALTED PLANNED GRIZZLY BEAR HUNTS IN WYOMING AND IDAHO BY RESTORING FEDERAL PROTECTION FOR GRIZZLIES.
MOLVAR SAYS BAITING FOR BLACK BEARS ALSO ATTRACTS GRIZZLY BEARS. HE SAYS BAITING HAS CAUSED HUNTERS TO KILL SEVERAL GRIZZLIES IN WYOMING AND IDAHO NATIONAL FORESTS.
FOREST OFFICIALS DECLINED COMMENT, CITING POLICY NOT TO COMMENT ON PENDING LITIGATION.
=============================
THE CITY OF CASPER WILL CHANGE ITS HOURS OF OPERATION FOR THE HOGADON BASIN SKI AREA DURING THE HOLIDAYS.
HOGADON WILL BE CLOSED ON MONDAY AND TUESDAY FOR THE CHRISTMAS HOLIDAY, BUT IT WILL BE OPEN SATURDAY WITH A SKI-WITH-SANTA EVENT FROM 10 A.M. TO 2 P.M.
AFTER CHRISTMAS, HOGADON WILL BE OPEN FROM 9 A.M. TO 4 P.M. DAILY FROM WEDNESDAY THROUGH JANUARY 6TH.
HOGADON BASIN NORMALLY IS CLOSED ON MONDAYS AND TUESDAYS, BUT WILL REMAIN OPEN ON MONDAY, DECEMBER 31ST, AND TUESDAY, JANUARY 1ST FOR THE NEW YEAR'S HOLIDAY.
SEASON PASSES CAN STILL BE PURCHASED AT THE SKI AREA OR ONLINE AT SINCLAIRTIX.COM.
PASS HOLDERS WHO PURCHASE THEIR PASS ONLINE WILL NEED TO STOP AT THE SKIER SERVICES DESK AT HOGADON WITH A VALID ID AND THEIR EMAIL CONFIRMATION TO PICK UP THEIR PASS.
VISIT HOGADON'S WEBSITE TO FIND MORE INFORMATION ON LIFT TICKET PRICES, LODGE RENTAL, LESSONS, AND SNOW CONDITIONS.
====================================
MISSOULA, MONT. (AP) - ATTORNEYS FOR THE STATE OF IDAHO ARE APPEALING A JUDGE'S DECISION THAT BLOCKED GRIZZLY BEAR HUNTS AND RESTORED FEDERAL PROTECTIONS FOR THE ANIMALS IN AND AROUND YELLOWSTONE NATIONAL PARK.
U.S. DISTRICT JUDGE DANA CHRISTENSEN IN MONTANA RULED IN SEPTEMBER THAT THE U.S. FISH AND WILDLIFE SERVICE SHOULD NOT HAVE REMOVED THREATENED SPECIES PROTECTIONS FOR THE YELLOWSTONE BEARS IN 2017.
THE RULING BLOCKED THE FIRST GRIZZLY HUNTS IN DECADES IN WYOMING AND IDAHO.
IDAHO IS APPEALING TO THE 9TH U.S. CIRCUIT COURT OF APPEALS IN SAN FRANCISCO. THE COURT PREVIOUSLY ACCEPTED APPEALS OF CHRISTENSEN'S RULING FROM WYOMING AND THE NATIONAL RIFLE ASSOCIATION.
FEDERAL AND STATE OFFICIALS SAY GRIZZLIES HAVE MADE A FULL RECOVERY, BUT ENVIRONMENTAL GROUPS AND AMERICAN INDIAN TRIBES PERSUADED CHRISTENSEN THAT THE SPECIES REMAINS IN PERIL.