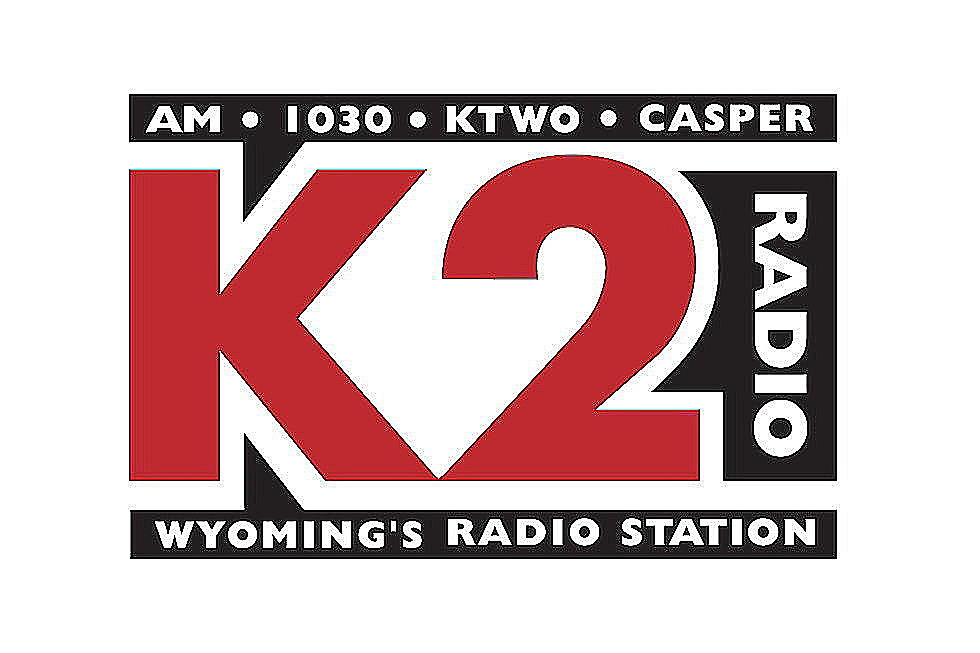 K2 Radio News: Flash Briefing For December 12th, 2018 – Morning
Townsquare Media
WYOMING ATTORNEY GENERAL PETER MICHAEL HAS DECLARED SO-CALLED "SKILL GAMES" FOUND IN SOME ESTABLISHMENTS ACROSS THE STATE TO BE ILLEGAL GAMBLING DEVICES.
IN A STATEMENT, MICHAEL SAID THAT LAW ENFORCEMENT OFFICIALS ASKED HIS OFFICE TO EVALUATE WHETHER THE GAMES, MANUFACTURED BY BANILLA GAMES, ARE ILLEGAL IN WYOMING. HE SAYS UNDER STATE LAW, THEY ARE ILLEGAL GAMBLING DEVICES.
HE ADDED THAT THOSE WHO PLAY THEM ARE ENGAGED IN GAMBLING, WHICH IS A CRIME IN WYOMING, AND THOSE WHO PROVIDE THE GAMES ARE ENGAGED IN PROFESSIONAL GAMBLING, WHICH IS ALSO A CRIME.
MICHAEL'S LEGAL OPINION DOES NOT IMPACT "HISTORIC HORSE RACING" TERMINALS AT PARI-MUTUEL OFF-TRACK BETTING LOCATIONS. THOSE TERMINALS ARE EXPLICITLY PERMITTED UNDER WYOMING LAW.
SIMILARLY, THE OPINION DOES NOT AFFECT TRIBAL GAMING OPERATIONS ON THE WIND RIVER INDIAN RESERVATION.
MICHAEL'S STATEMENT ALSO SAID THAT BECAUSE ILLEGAL GAMBLING IS A CRIME, NOT A CIVIL VIOLATION, IT'S UP TO LOCAL LAW ENFORCEMENT AND PROSECUTORS TO DETERMINE HOW TO PROCEED WITH ESTABLISHMENTS WHERE THE MACHINES ARE LOCATED.
SGT. AARON SHATTO OF THE NATRONA COUNTY SHERIFF'S OFFICE SAYS HIS AGENCY WILL REACH OUT TO LOCAL BUSINESSES AND NOTIFY THEM THAT THE MACHINES NEED TO BE REMOVED IN ORDER TO BRING THE BUSINESSES INTO COMPLIANCE WITH STATE LAW.
===============================
A 38-YEAR-OLD WYOMING MAN HAS BEEN FINED $25,500 FOR KILLING A SOW GRIZZLY BEAR LAST YEAR.
BRENT STALKUP, OF CASPER, WAS ORDERED TO PAY THE FINE DURING A RECENT COURT APPEARANCE IN PARK COUNTY CIRCUIT COURT IN CODY AFTER HE PLEADED GUILTY.
WYOMING GAME AND FISH DEPARTMENT OFFICIALS SAY THE INCIDENT OCCURRED IN OCTOBER 2017 WHILE STALKUP WAS ELK HUNTING.
THE AGENCY SAYS STALKUP TOLD AUTHORITIES HE SHOT THE BEAR AFTER IT APPROACHED HIS HUNTING CAMP THREE DIFFERENT TIMES.
HOWEVER, INVESTIGATORS FOUND ONLY ONE SET OF BEAR TRACKS OUTSIDE THE CAMP AND DETERMINED THAT IT WASN'T A CASE OF SELF-DEFENSE.
IN THE SENTENCE HANDED OUT BY CIRCUIT COURT JUDGE BRUCE WATERS, STALKUP IS PROHIBITED FROM HUNTING, FISHING OR TRAPPING FOR ONE YEAR STARTING JAN. 1.
==============================
THREE CHURCH BELLS SEIZED BY U.S. TROOPS AS WAR TROPHIES MORE THAN A CENTURY AGO HAVE BEEN RETURNED TO THE PHILIPPINES IN A MOVE LONG DEMANDED BY FILIPINO LEADERS.
U.S. OFFICIALS HANDED BACK THE BELLS OF BALANGIGA TO THE PHILIPPINE DEFENSE CHIEF IN A SOLEMN CEREMONY, CLOSING A DARK EPISODE IN THE TREATY ALLIES' LOVE-HATE RELATIONSHIP.
U.S. DEFENSE SECRETARY JAMES MATTIS HAS SAID THE RETURN OF THE BELLS, REVERED BY FILIPINOS AS A SYMBOL OF NATIONAL PRIDE, IS AN IMPORTANT GESTURE OF FRIENDSHIP.
=========================
A FACILITY THAT PLANS TO ALLOW COMPANIES TO BUILD PILOT PLANTS TO TEST COAL CONVERSION TECHNOLOGIES HAS BEEN PUSHED BACK THREE YEARS.
OFFICIALS HAVE REQUESTED FOR THE COMPLETION DEADLINE OF THE ADVANCED CARBON PRODUCTS INNOVATION CENTER PLANNED FOR A SITE NEAR GILLETTE TO BE MOVED TO JUNE 2022.
THE WYOMING BUSINESS COUNCIL HAD AWARDED A $1.5 MILLION GRANT FOR THE PROJECT, STIPULATING IT HAD TO BE COMPLETED BY JUNE 2019.
PHIL CHRISTOPHERSON, CEO OF ENERGY CAPITAL ECONOMIC DEVELOPMENT, SAYS THAT "LITTLE THINGS" ARE HOLDING UP THE PROJECT, SUCH AS FINALIZING THE SUBDIVISION SITE.
CHRISTOPHERSON SAYS ENERGY CAPITAL IS NOT IN DANGER OF LOSING THE GRANT FUNDING.
=========================
STUDENTS FROM 16 HIGH SCHOOLS ACROSS WYOMING MET IN CASPER TUESDAY TO SHOW HOW MUCH THEY KNOW ABOUT THE U.S. CONSTITUTION WITH ITS HISTORY, PHILOSOPHIES, VALUES AND CHANGES.
THEY PARTICIPATED AT THE RAMKOTA HOTEL IN THE ANNUAL STATEWIDE "WE THE PEOPLE" COMPETITION, WITH THE TOP SIX TEAMS COMPETING FOR THE TITLE IN FEBRUARY AND THE WINNER GOING TO WASHINGTON, D.C.., FOR THE NATIONAL CHAMPIONSHIP.
SUSAN THOMAS OF THE LATE U.S. SENATOR CRAIG THOMAS THINKS SO HIGHLY OF THE PROGRAM THAT HER FOUNDATION AWARDED THE WYOMIGN "WE THE PEOPLE" ORGANIZATION $50,000 FOR ITS WORK IN EDUCATING STUDENTS ABOUT OUR CONSTITUIONAL GOVERNMENT AND CIVIC RIGHTS AND RESPONSIBILITIES.
SHERIDAN HIGH SCHOOL STUDENTS HAVE PARTICIPATED FOR YEARS TO SHOW OFF THEIR KNOWLEDGE AND A TEAM SPIRIT WITH BLACK SUITS, WHITE SHIRTS AND YELLOW AND BLUE STRIPED TIES.
WHEN ASKED BY A PANEL OF JUDGES ABOUT THE PHILOSOPHIES OF NATURAL RIGHTS AND CLASSICAL REPUBLICANISM THAT UNDERGIRD THE CONSTITUTION, THREE STUDENTS RESPONDED REFERENCES TO ROMAN SCHOLAR CICERO, "LEVIATHAN" AUTHOR THOMAS HOBBES, PRESIDENTS JOHN F. KENNEDY AND THOMAS JEFFERSON, AND 17TH CENTURY ENGLISH PHILOSOPHER JOHN LOCKE.
THEY SAID THE NATURAL RIGHTS PHILOSOPHY IN RECENT YEARS HAS SUPERSEDED CLASSICAL REPUBLICANISM IN RECENT DEBATES OVER GUN CONTROL AND NATIVE AMERICAN VOTING RIGHTS.