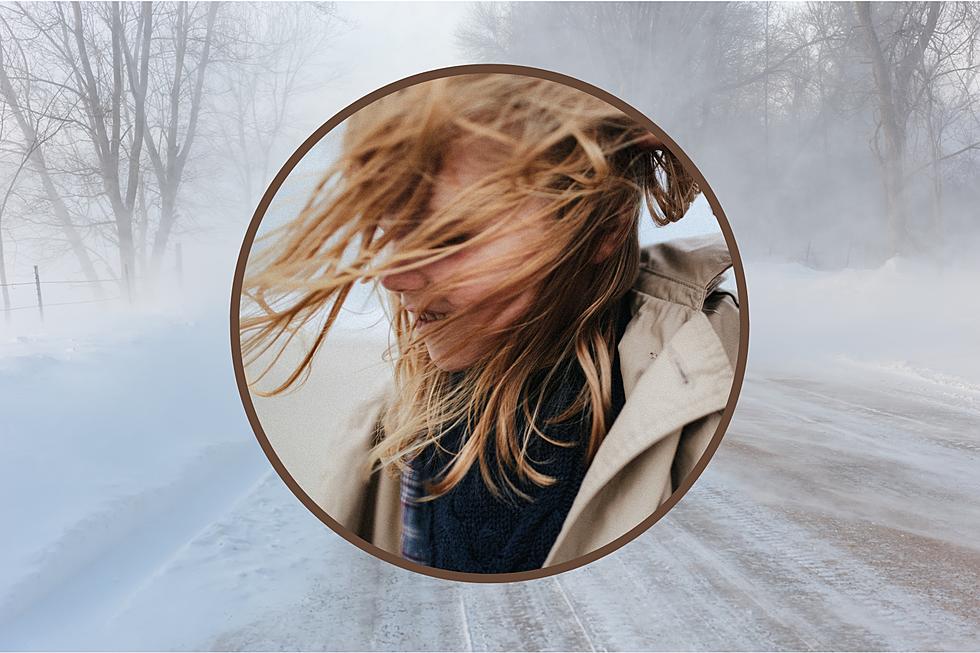 Near 100 MPH Winds Recorded in Wyoming Earlier This Week
Canva.com
Extreme wind speeds are nothing new for Wyoming, but yesterday (March 14th, 2023), they were higher than normal.
According to the US National Weather Service Riverton Wyoming, South Pass at Red Canyon had wind speeds recorded at 98 miles per hour!
For comparison, it's considered hurricane force winds at over 74 miles per hour. The highest recorded wind speed in Wyoming was 128 miles per hour set back in April 2022, in Clark.
The National Weather Service Facebook page shared a graphic of wind speeds around the state, along with a caption that read:
High winds were observed last night from the Lander Foothills east into Natrona County, including southeast Fremont County. South Pass at Red Canyon measured the highest wind gust of 98 mph. #wywx #highwind
Considering how strong the winds were earlier this week, they are expected to die down on Thursday, Friday and into the weekend. That's the good news.
The bad news is temperatures will be dropping again and snow is expected. The official Wyoming Department of Transportation Facebook page posted a video earlier today (Wednesday, March 15th, 2023), with a caption that stated:
Winds will be dying down late today, but cold temperatures and light to some moderate snow will lead to overnight slick roads and black ice. Watch this short video on Wyoming's weather and WYDOT road impacts for details about tonight and Thursday. #wywx #wydot #wyroad
Inside Wyoming Missile Silo For Sale
There are decommissioned missile silos for sale in Wyoming.
Thermal nuclear device not included.
Now why would anyone want to own one of those?
Lets start by looking to the outside, then go in.
Well, because owning one is just such a cool idea.
So lets have a look at what the realtor is offering.
Must Have Items When Visiting Wyoming
Ask any Wyomingite and they'll tell ya there are important things you'll need on your visit to Wyoming. These are in no particular order, but are all items you'll need to remember to have.