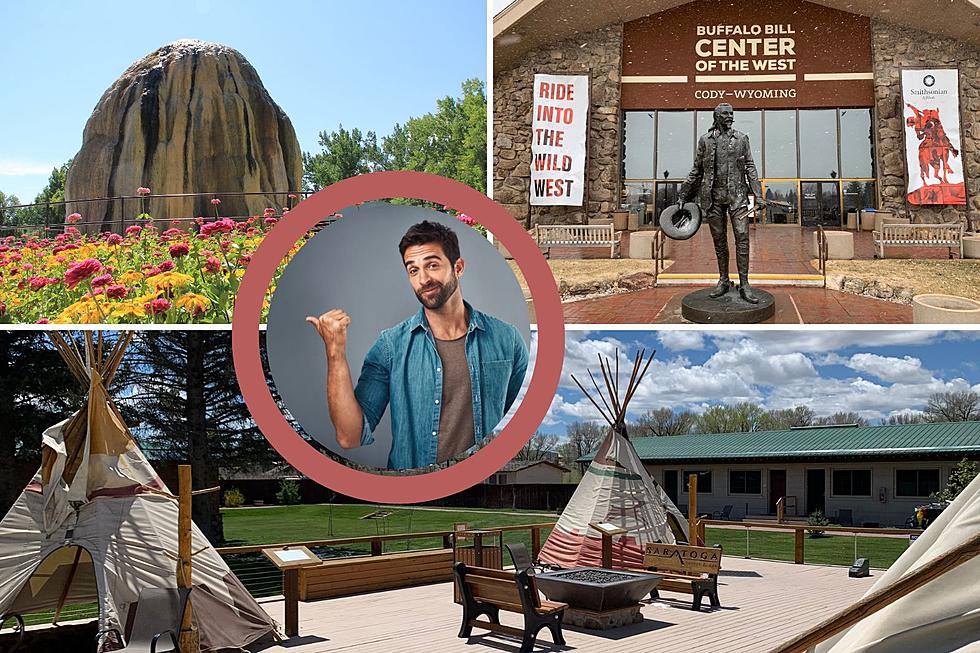 The Best Small Towns In Wyoming You Need To Visit
Canva / Bill Schwamle, Townsquare Media
There aren't too many people in Wyoming, but that's why we like it. It's funny to think of Casper as the big city. However, people from smaller towns visit the Oil City because we have a Walmart, a Target, and an Olive Garden. We are big time compared to some of the smaller cities. Now, that's no disrespect. In many ways, these small communities are hidden treasures of our state.
We asked our audience on Facebook this: Small towns are underrated. What is the "best" small town in Wyoming? What makes them hidden gems? We got a lot of good feedback.
Some people want to keep their small towns a secret. Like Cindy, who said, "Shhhhhhh ... when you discuss those great small towns in hidden gems, on Facebook, everybody comes running."
Or Jeff, who wrote, "As long as nobody says anything they'll stay hidden gems."
I'm afraid I have to disagree. No one will move to Wamsutter because someone says it's nice. It takes jobs to get people to move—this list is for the locals. Plus, we only have a little clout. The wind and snow will scare most people away. Keep sharing those mountainous snow drifts and screenshots of the -20 temperatures. That will keep the riff-raff away. We want to focus on the beauty found in the small towns of Wyoming.
People quickly praised towns like Cody, Meeteetse, Kaycee, Buffalo, and Dubois. These towns have so much history and culture packed into their cities. Kaycee is home to the LeDoux family (country and rodeo star Chris LeDoux.) The namesake of Cody is the entertainer "Buffalo Bill" Cody. People mentioned towns like Ten Sleep because of the isolated locations and breathtaking beauty. There are wonders all around us in this great state of Wyoming.
The Best Small Towns In Wyoming You Need To Visit
Small towns are underrated. Wyoming has a plethora of them packed with history, culture, and wide open spaces. We asked you about your favorite small towns, and you answered. Here are the best small towns in Wyoming.
The Best Doughnuts in Wyoming Are Made by the Amish
Wyoming's Top 11 Museums To See