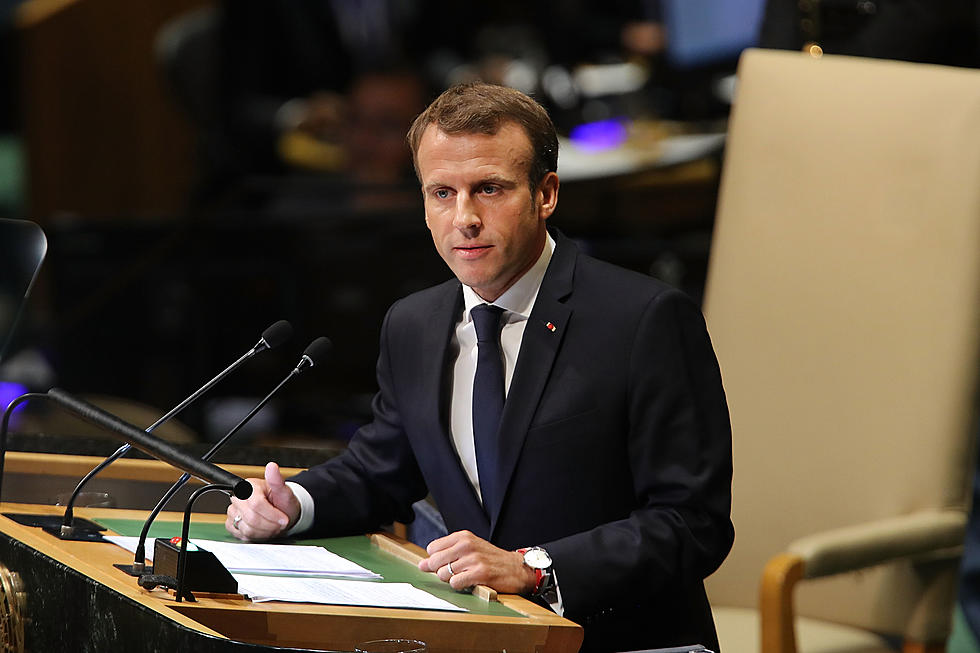 In France, It's Macron vs. Le Pen, Again, for Presidency
Spencer Platt, Getty Images
PARIS (AP) — French polling agency projections show President Emmanuel Macron and far-right rival Marine Le Pen leading in the first round of France's presidential election.
If borne out by official results, the two will advance to a presidential runoff on April 24 — a remake of their 2017 election battle.
The projections give Macron a comfortable first-round lead of 28% support ahead of Le Pen's 23%-to-24% of the vote.
Le Pen thanked voters for sending her into the runoff.
Several other defeated French candidates urged supporters not to vote for Le Pen, saying it would throw France into "chaos."
Macron, meanwhile, sought wide support from both the right and the left to defeat Le Pen. Official results are expected later Sunday.
KEEP READING: Scroll to see what the big headlines were the year you were born