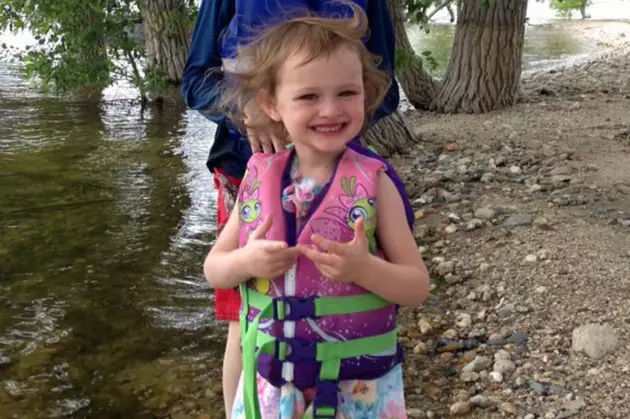 Fundraiser to Support Casper Family Being Held Friday, Aug 4th, 2017
via Facebook
You are invited to come and show your support for the Dorman Family in the aftermath of the fatal accident that took place in Casper on July 6th.  
A fundraiser will be held on Friday August 4th 2017 at the Black Gold Grille will try to help cover the costs associated with the horrific events of that day.
On Thursday, July 6th a vehicle running from police collided with the Dorman family's pickup sending all three family members inside to the hospital. Shawn was treated and released, 8 year old Corbin suffered a broken arm, but 3 year old Lillian Dorman had to be taken by Life Flight to Denver Children's Hospital where doctors fought for 2 weeks to try and save her life. Lilly's injuries were too severe and the 3 year old died on Thursday, July 20.
You are invited to attend the Fundraiser and Celebration of Life in support for the Dorman Family of Casper, featuring a live and silent auction which will include donated times like Guns, Metal and Framed Artwork, Gift Baskets, Collectibles, Guided Walleye Fishing Trips, Getaways and Experiences.
This event is open to all ages and everyone is invited to attend, but space is limited.  Only 200 tickets will be sold to this event that will feature hors d'oeuvres, cash bar (with 50% of the proceeds from bar sales being donated in support of the fundraiser), lots of raffle Items, 50/50 raffles, and more. A dinner menu will be available at additional cost.
Tickets are $10 each and all money raised will go to benefit the Dorman Family Fund to help offset the costs associated with this tragic accident.
Tables of 8 are also available and are being sold for $600 each and include a $100 bar tab for your group.  Tickets and tables can be purchased at the Black Gold Grille - 1650 English Ave, Casper or you can charge them by phone - (307) 472-4653.
Space is liimited  for this event and all tickets as well as any remaining tables will be sold - first come, first serve. Cash, check and credit cards will all be accepted. If tickets are remaining, walk up ticket sales will be first come first served at the door the night of the event.
If you'd like to make a donation to the Dorman Family Fundraiser in the form of Items for the auctions, experiences like getaways or vacation properties, or to simply donated cash, please call Doug Stewart @ (307) 259-7384
WHAT:  DORMAN FAMILY FUNDRAISER
WHEN - FRIDAY, AUGUST 4th, 2017 - Doors Open @ 5:30 until ?? 
TO DONATE OR FOR MORE INFO - call Doug Stewart @ (307) 259-7384
A huge Thanks to everyone who has committed their support to this point with donated items and monetary donations.  Thank you to Ron Strange and the staff at the Black Gold Grille for providing their banquet room at no cost for this fundraiser and to the entire Casper Community.