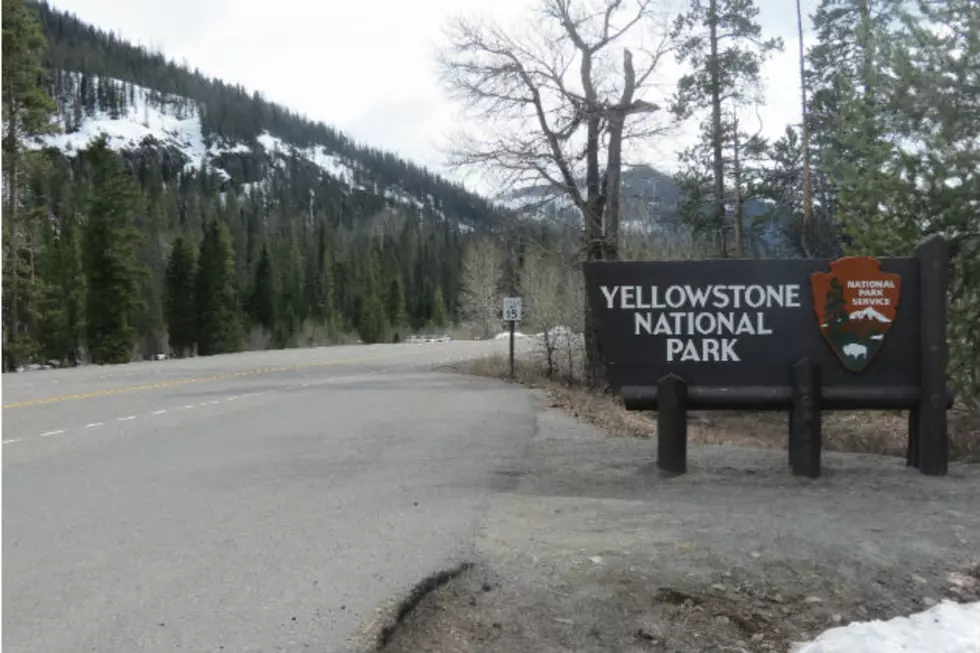 Yellowstone National Park Roads Begin Closing
Kevin Koile - TownSquare Media
Yellowstone National Park's winter season is drawing to a close.
Park Roads that serve commercial and non-commercially guided snowmobile and commercial snowcoach travel to iconic Yellowstone locations will be closed in stages beginning Sunday, March 1.
The road from the park's East Entrance over Sylvan Pass and oversnow travel south into the park from Mammoth Hot Springs will end at 9:00 p.m. this Sunday. Closures on other road segments will occur during the next two weeks, with all oversnow travel scheduled to end for the season at 9:00 p.m. Sunday, March 15.
After the roads close to oversnow travel, crews will begin to clear them of snow so they can reopen to automobile travel beginning Friday, April 17, weather permitting.
At Old Faithful, the Old Faithful Lodge, Cabins, and Dining Room will close for the winter season on Sunday March 1. The Bear Den Gift Shop, the Geyser Grill and the Old Faithful Visitor Education Center will remain open through Sunday, March 15.
At Mammoth Hot Springs, the Mammoth Hot Springs Hotel, Dining Room, and Gift Shop will close for the season Monday, March 2. The Mammoth Campground, Yellowstone General Store, Post Office, Medical Clinic, the Albright Visitor Center, and self-serve fuel pumps are open all year.
The road from Gardiner, Montana through the park's North Entrance to Mammoth Hot Springs and Cooke City, Montana is open to automobiles all year, weather permitting. Self-serve fuel is available year round at Tower Junction. Updated Yellowstone National Park road information is available 24 hours a day at: http://www.nps.gov/yell/planyourvisit/parkroads.htm or by calling 307-344-2117.