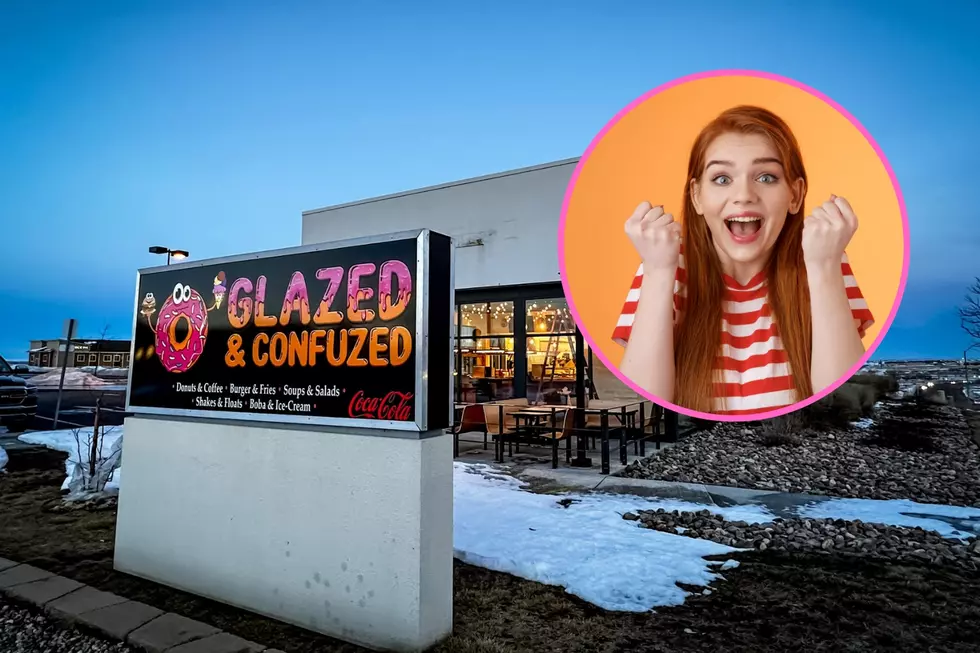 'Glazed & Confuzed' Is Now Open in Casper
Facebook
Canva.com
It has been just over a month since Craves permanently closed its doors, but now a new restaurant will be taking its place.
Glazed & Confuzed, which specializes in donuts, burgers, chicken sandwiches and more, will be opening up for the very first time on Friday, January 20th, 2023.
The official Glazed and Confuzed Facebook shared the news earlier today (January 18th, 2023), with a message that stated:
Friday is the day!! We will be open at 10am to the public!!
https://www.facebook.com/glazedandconfuzedwy/posts/229706139568435
I had the pleasure to speak with one of the owners, Richard Konkler (who was the previous  owner of Windy City Delivery with his brother Ray), about the immediate future for the restaurant. He stated that he's happy to be bringing another family-owned option into town and his goal is to provide quality food that's also cost effective to local residents.
Yesterday (Tuesday, January 17th, 2023), Rich posted a Facebook Live video which went into more detail about their future. Check it out below.
https://fb.watch/i8g6afGkG9/
For the first week, they will be open from 10:00 am until 10:30 pm.
It's great to see another locally owned option opening up its doors here in Casper.
Top 33 Casper Restaurants Residents Want Back Now
Casper's Favorite Restaurants For Comfort Foods
These were the top Casper areas spots chosen by you, for the best comfort food spots.