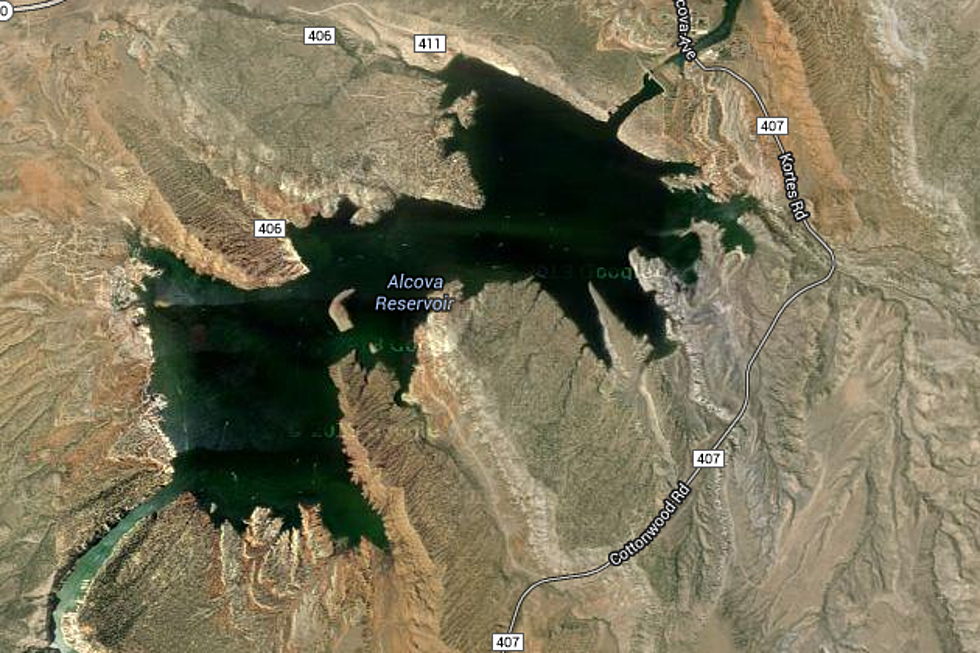 Bureau of Reclamation Reducing Water Levels at Alcova
Google Maps
The Wyoming Game and Fish Department says ice fishermen need to be on the lookout for potentially dangerous conditions as the Bureau of Reclamation lowers water levels at Alcova Reservoir.
Game and Fish officials say water levels will be roughly five feet below the normal winter operating range at the reservoir as Natrona County construction crews build a new boat ramp at Okie Beach. The BOR began draining the reservoir last weekend.
Janet Milek with Game and Fish says water will be released at Alcova through Jan. 5. She says the drawdown shouldn't affect flows North Platte River flows, but does caution that anglers need to be aware of sloping ice or other unusual ice conditions.
Otherwise, Game and Fish biologists say the reduction shouldn't negatively impact fish populations or angling at the reservoir.