Casper Destination Imagination Team Gives Away Hundreds of Books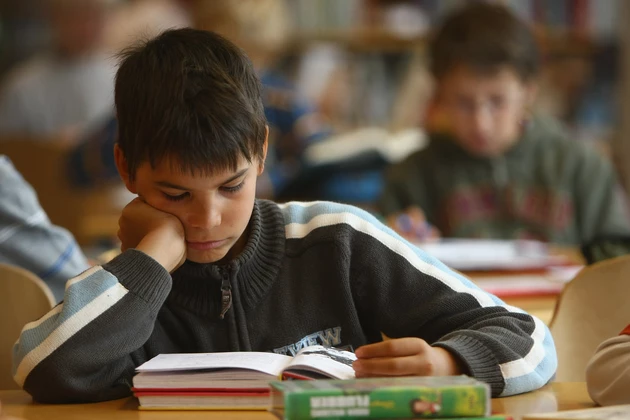 Hundreds of books will be given away this weekend, courtesy of some Casper students in an innovative program. Krissy Dickinson teaches Destination Imagination at Cottonwood Elementary School, and her students had to complete one of seven challenges in order to compete in the Destination Imagination State Tournament. "What Destination Imagination is, it basically uses STEM principles, so Science, Technology, Engineering and Math," says Ms. Dickinson, "and it really just fosters creativity and collaboration between students, getting them ready for 21st Century skills and just being a prepared citizen."
One of her teams chose the Service Learning Challenge, which required them to identify a need in our community and work to address it. They decided that they wanted to support literacy in the community, and a school-wide book drive resulted in more than 800 new and gently used books.
"I am super proud," she says. "They have worked so hard and they're such an incredible group of kids. They just really want to give back and I think that's amazing to have at such an early age. They're going to do incredible things when they get older, and they're doing incredible things now."
Ms. Dickinson says the library partnered with them for both the giveaway event, and to  provide a prize for the class that collected the most books. The fourth-graders came up with that honor, bringing in 194 books.
The team will be reading to kids and giving away the elementary-age books at the library Saturday from 10:00 a.m.  to 12:00 p.m.